Grand Graduation!
June is certainly a busy month at Kids & Company!!!  Last week we were celebrating Father's Day and now we are gearing up for our Kidco Preschool Graduations! Soon, our Preschoolers will receive their Kids & Company diploma and become honourary Alumni. Time flies!!!!!  We invite you, and your family, to take part in celebrating your child's achievements at our Kids & Company graduations taking place the week of June 20th to June 27th across the country!  Make sure to check with your Site Director for the specific date and time if you have not done so already.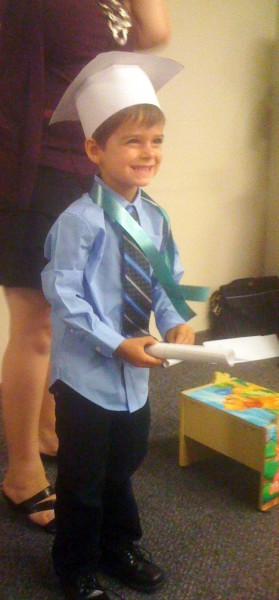 There are so many different ways to show your Preschooler how proud you are of them and for all that they have accomplished at Kids & Company.  Why not make a scrapbook with your child containing all of the wonderful art projects and pictures from their time spent at Kids & Company? Not only will this be a fun way to spend time with your child, but it is also something both of you can keep for years to come. Another idea is to buy a picture frame for your child's diploma and allow them to decorate it! After the frame is decorated, hang it in your child's room, so that they can feel proud every time they look at it of all that they accomplished at Kids & Company.
No celebration is complete without food! We are serving at the graduations our homemade Kidco Kitchen cookies and hummus with veggies and pita.  Come out and sample the healthy food that we serve the children daily. Below is the recipe for our Kidco Kitchen's yummy Red Pepper Hummus - try it out at home!
On behalf of Kids & Company, congratulations to all our Preschool Graduates!
Kidco Kitchen Red Pepper Hummus
What You Need:
1 ½ Cup Chickpeas
2 Tbsp Water
2 Tbsp Oil, Olive
1/4 Clove Garlic
1 Tbsp Lemon Juice
¼ Cup Roasted Red Peppers
Instructions
1)      Place red peppers, olive oil, lemon juice, chickpeas and garlic in a blender or food processor.
2)      Add water as necessary to obtain a smooth consistency.
3)      Portion with two tablespoons.
Cheers,
Chef Lisa Ruscica
Chief Food Ambassador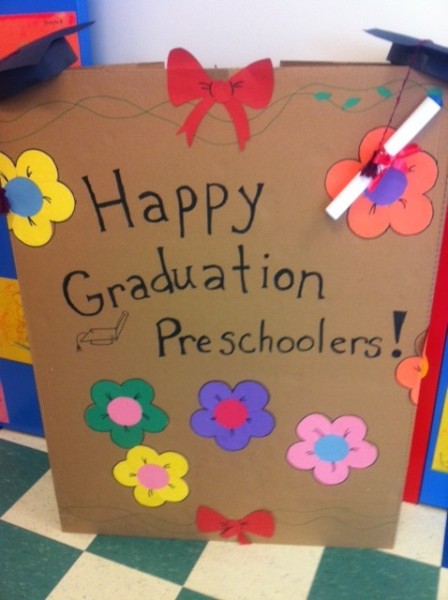 Posted on: Wednesday June 18th, 2014
Posted by: Lisa Ruscica