Happy Canada Day!
This week's blog is dedicated to one of my favourite times of the year, Canada Day!  We are blessed to live in such a beautiful and diverse country, and this weekend we take the time to celebrate it!  In my family, the July 1st holiday has always meant trips to the cottage, fireworks in the park, and fun gatherings with family and friends. Every year when this weekend approaches, I still get excited! Even though this Canada weekend may not be a long one for everyone, it's still a time to celebrate with family and friends!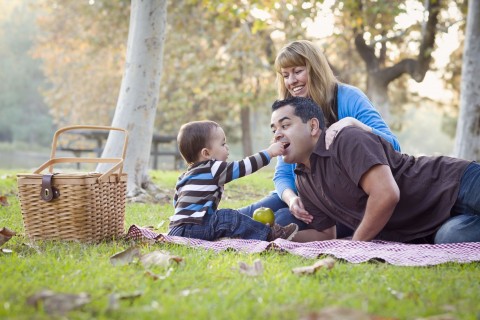 With Canada turning 147 this year, take the time to celebrate our beautiful country with your little ones. Whether that's a whole weekend away, or just a trip to the park, your little ones will love spending time outdoors with you! If you're looking for a fun family breakfast that is sure to brighten your little ones morning, why not try out this Apple Oatmeal Pancake Recipe from Canadian Family! Nothing says Canada like some pancakes and maple syrup to start your day!
Whether you're staying in the city or venturing out this weekend, I hope you have a fabulous and fun-filled Canada Day!
Cheers,
Chef Lisa Ruscica
Chief Food Ambassador
Posted on: Wednesday June 25th, 2014
Posted by: Lisa Ruscica