Kidco Holiday Festivities!  
The holidays are fully upon us and Kids & Company is ready to celebrate! The holidays are a time for celebrating family, friends and all the good fortune that the year has brought us. We invite all of our families to celebrate the holidays with us at our annual holiday parties hosted at each centre! We will be serving up yummy fresh vegetable trays, colourful fruit and some of our favourite Kidco Kitchen baking! Please contact your site director to find out the exact date for your holiday party!  The Kidco Kitchen will be in full swing and will be serving our Kidco children a special Holiday Celebration Lunch! On December 19th the children will be dining on Oven Roasted Turkey and Marvelous Mashed Potatoes with Winter Veggie Medley and Berry Berry Cranberry Sauce… YUM!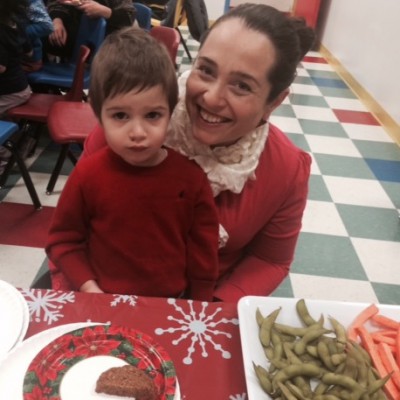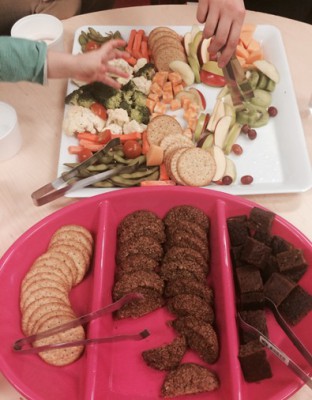 The holidays aren't only about delicious food! Celebrate our country's winter wonderland, bundle up and then head outside with your little ones. There are public skating rinks all across the city that are free of charge! If skating isn't your calling, nothing beats tobogganing! Not only will your children have an absolute blast participating in this Canadian tradition, but it is a great workout! Lugging the children up and down the hill for an hour is a sure fire way to burn off that extra holiday baking!
We hope to see you at our Kids & Company Celebrations this season. Here is a delicious hot chocolate recipe from Martha Stewart to warm you up this December!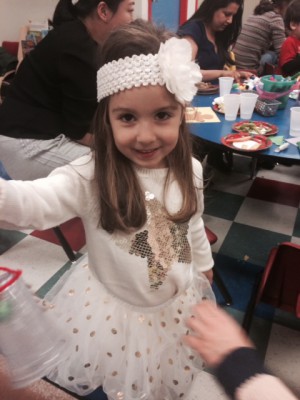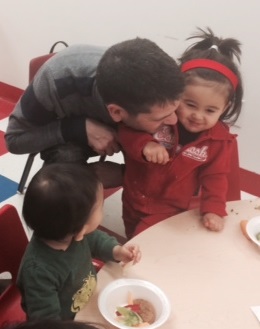 Homemade Hot Chocolate
*Makes 5 Cups
What You Need
3.5 Cups Sugar
2 ½ Cups Cocoa
1 Tbsp Salt
Whole Milk for Serving
What to do
In a large bowl, combine sugar, cocoa, and salt, and whisk to combine well. Store the mixture in an airtight container.
For individual servings, pour 1 cup whole milk into a microwave-safe mug, and microwave on high just until hot. Add 2 tablespoons of cocoa mix, and stir to dissolve. For a larger batch of cocoa, warm the milk in a saucepan set over medium-low heat, taking care not to let the milk boil; as it warms, stir in 2 tablespoons of mix for each cup of milk.
Cheers,
Chef Lisa Ruscica
Chief Food Ambassador
Posted on: Thursday December 18th, 2014
Posted by: Lisa Ruscica