Eau Claire
Our Centre
Our Kids & Company Eau Claire centre opened in 2009 in the space of the historic Hard Rock Café and is located in the heart of downtown Calgary. Our centre is bright and beautiful with large windows letting in natural sunlight throughout the day, and creating a warm, fresh atmosphere. Our building backs onto the scenic Prince's Island Park along the Bow River and is surrounded by nature. From our playground, the children have a clear view of the park and frequently see ducks in the nearby ponds, beautiful fountains and natural wildlife while doing their outdoor activities. We have a team of dedicated, enthusiastic and loving teachers who are truly invested in supporting your children in getting the best start in life. Our tight-knit family-like team takes pleasure and pride in watching our students grow and transition through our programs. We know children who sing, dance and explore music regularly perform better in academic settings and tend to have higher self-esteem and social skills. That's why we believe in introducing it at an early age and run a daily music program that involves interactive songs, rhythmic expression, games and movement. At this centre, we are also affiliated with Together with Heather Music. Heather and her musicians join us each week – on rotating days so our part-time children see them – bringing along age-appropriate tools like shakers, rattles, ukuleles and more. With a background in musical therapy and a successful career in creating children's albums, this partner complements our music program perfectly. https://rattleandstrum.com/together-with-heather-music Subsidies are accepted in Alberta for families who qualify. Contact the Centre Director or click here for more information from Alberta Child and Youth Services. Did you know we have camp programs for school-age kids? Sign up for a day, a few days, a week or the entire summer and let them explore their communities, stretch their minds and build lasting friendships! Find out more here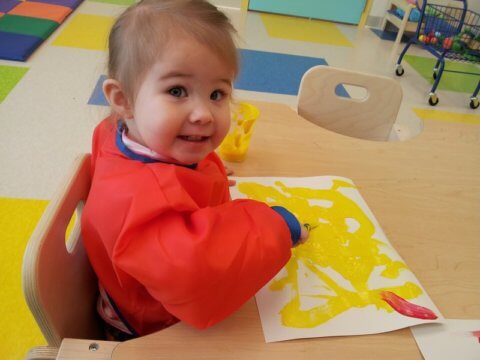 Our Centre Information
Address
Eau Claire
101 Barclay Parade S.W.
Calgary, Alberta, T2P 4R3
Contact Information
403.266.6691
eauclaire@kidsandcompany.com
Centre Hours
Monday to Friday, 7:00 am - 6:00 pm
Parking
There are 12 designated spaces directly in front of the centre for parents to park for pick-up and drop-off from 7AM to 6PM daily.
Meet The Director
My name is Audrie Dasalla and I am the Centre Director at Kids & Company Eau Claire. Our centre is very welcoming with bright colours and big windows that allow natural sunlight in our classrooms all day long. A typical day at Eau Claire includes unique Kids & Company programs such as Alpha Mania (reading), Mini Masters (art), Munchkinetics (movement), Music and French. When new parents visit our centre, I can't help but boast about our amazing programs. Not only do the children love them, but they encourage creativity, self-expression, physical coordination and a love for learning that gives them a great foundation for kindergarten and beyond. To let you know a bit more about me, I hold a Degree of Bachelor of Science in Secondary Education and a Child Development Supervisor (Level III) Certificate. I have been working in the child care field for well over a decade and with Kids & Company since 2009. It was then that I became passionate about working with families and caregivers with multicultural backgrounds. I have a wonderful and adorable son named Julian. We love to spend time together watching movies, playing video games, taking adventures, swimming, reading books and playing sports. I also love cooking, listening to music and hanging out with old friends and relatives. Now that you know more about me, I would love to learn more about you and your family! Visit our Eau Claire centre for a chance to see if Kids & Company would be a good fit for your family. Please feel free to reach out to me with any questions you may have about our various programs and offerings!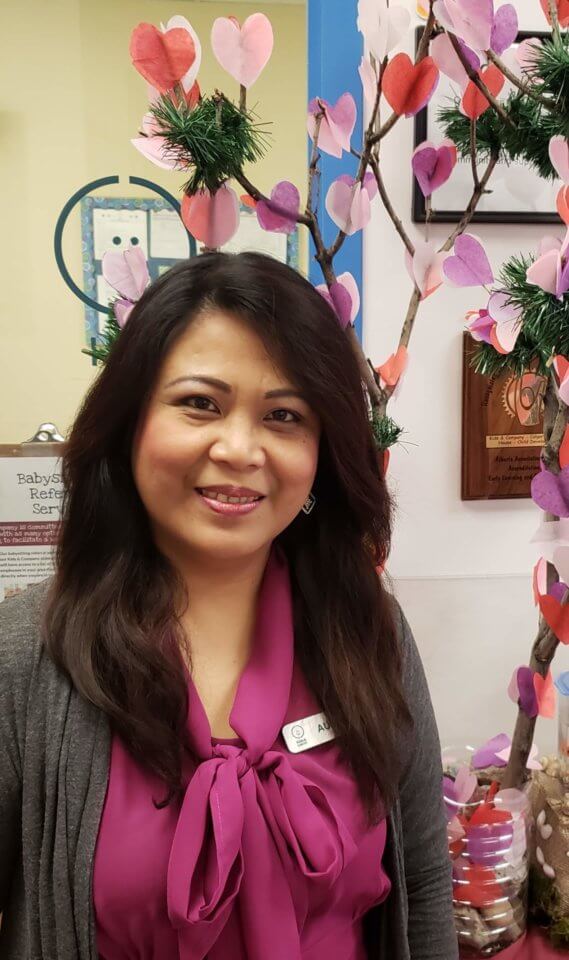 Tell Me More About Kids & Company
You may unsubscribe at any time
Community Events
Kids & Company at The Calgary Zoo 2019!
More Info
Saturday, July 20, 2019
10:00 am - 1:00 pm