Harrison
Our Centre
Welcome to Kids & Company Chicago Harrison! We offer full and part time programs for children ranging from six weeks through to six years.
At Kids & Company, we use an emergent curriculum and learn through play philosophy. We're so proud of our proprietary programs. They include Pre-Literacy and Early Reading, Art and Exploration, and Munchkinetics (movement) and are specially designed to engage our children in a learning process that encourages self-expression, creativity, coordination and most importantly, fun! You'll find sign language in our baby and toddler rooms. All our children participate in music, Spanish, science & exploration and creative play throughout our day.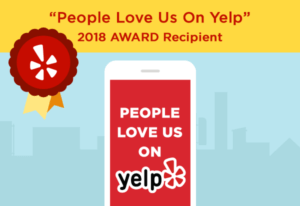 Our Centre Information
Address
Harrison
80 W. Harrison St.
Chicago, Illinois, 60605
Contact Information
312-913-1234
chicagoharrison@kidsandcompany.com
Centre Hours
Monday to Friday, 7:00 am - 6:30 pm
Meet the Director
Hello! My name is Mayam Jacobo and I am the Center Director at Chicago Harrison Kids & Company! I have been working in the childcare field for over 8 years now and have enjoyed working in every classroom. After working in the Preschool classroom for 4 years, I began my position as a Center Director. There is no better way to start your morning each day than by greeting families and receiving morning hugs and smiles from my students! I attended Northeastern Illinois University & Morton college for my undergrad ECE studies. I have also recently obtained my MBA from Robert Morris Illinois University. In my personal time, I love to spend time with my family and my dog Simon! One of my favorite things to do is to vacation anywhere that has a beach! I also love reading children's books as I believe that Early Literacy Development is important (My favorite is "The Day the Crayons Quit"). Please take some time to visit our center. I'd love to get to know you and be able to be a caregiver for your little one. I know that it can be difficult to leave your child for the first time but I am certain that our passionate staff will make you feel like you've made the right decision!