Kingston
Our Centre
Our Kids & Company Kingston centre is located in a beautiful historical church, complete with a traditional limestone exterior, stained glass windows and a beautiful, authentic organ inside. We have 7 classrooms and can accommodate up to 103 children ranging from infant to school age. We occupy multiple levels of the building and several half-walls which create the perfect open concept learning space. We also have a great outdoor playground where the children love to play and practice their Munchkinetics activities outside. Our team is a group of dedicated, enthusiastic and loving teachers who take both pleasure and pride in seeing each child grow and transition through our programs. We offer rotating schedules when available to help with the demand of shift workers, nurses or doctors and part time employees. Subsidies are accepted in Kingston. Contact the Centre Director for more information.
Did you know we have camp programs for school age kids? Sign up for a day, a few days, a week or the entire summer and let them explore their communities, stretch their minds and build lasting friendships! Find out more here. 
Kids & Company is a proud member of the Kingston Chamber of Commerce.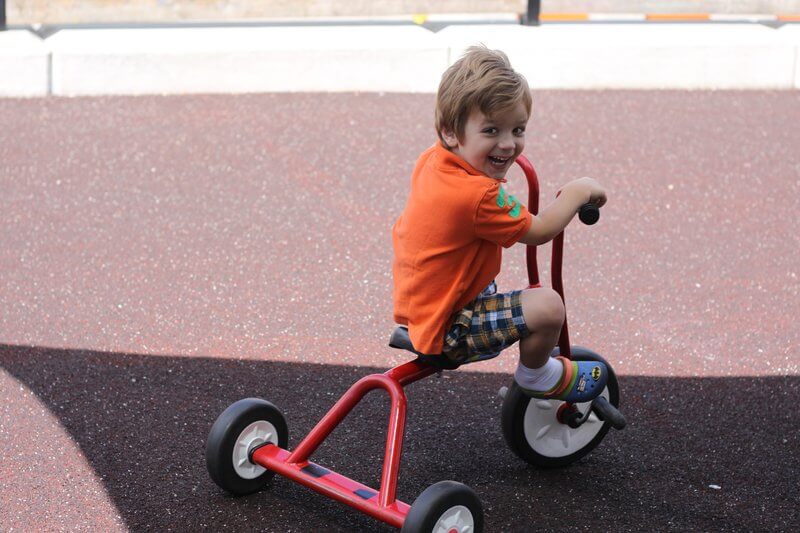 Meet The Director
(French) My name is Kaitlyn Babcock and I am the Director at the Kids & Company Kingston centre. I have been working at Kids & Company since 2012 and have 10 years of experience in child care. I am also a recipient of an Early Childhood Education diploma. One of my favourite parts of our day is our Mini Masters art program. Our children learn about the works of various artists, and then are able to express themselves in creative ways. I love experiencing that "Wow!" moment with a child – you see their world open up as they make connections and understand new concepts. To give you some more fun facts about myself, I married my high school sweetheart and we have two children, Alexis and Zachary. As a family we love the great outdoors and all of the exciting things Kingston has to offer preschoolers and toddlers. I also love doing sewing projects for my children and nieces. Now that you know a bit more about me, I would love to meet you! I hope you come visit our Kingston centre and see for yourself how Kids & Company can provide the right care and education for your child.