Centre Events
Each year, we have many fun Kids & Company Family events scheduled simultaneously in all of our centres.  In addition, each Kids & Co location has its own unique events. These could be visiting an exciting venue with our Kids & Co families and friends, a parenting workshop, family fun days or an in-centre drop-in program. Our Kids & Company events are a great opportunity for our families to socialize with one another and get to know our team! 
Upcoming Events
A Dramatic Play Adventure with Young People's Theatre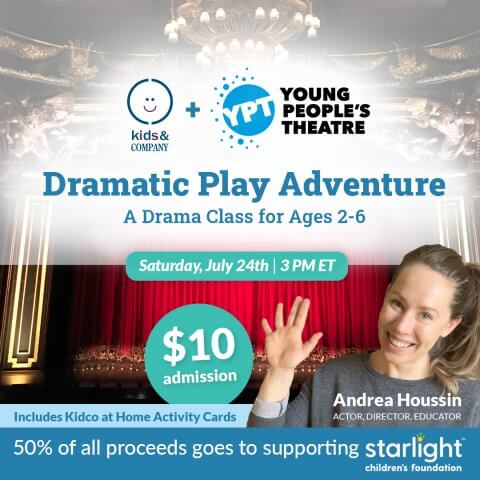 Join us on July 24th for a Dramatic Play Adventure 🎭 with Young People's Theatre!
Through play and 🎤 storytelling, this interactive 40-minute Drama class for children ages 2 to 6 will have families exploring how to use their 🏃 bodies, 🗣️ voices and 🧠 imaginations as they go on a summer adventure together!
Families who purchase a $10 ticket to this event will:
⭐ Have the opportunity to participate in an interactive drama adventure
⭐ Receive at-home activity ideas from Kids & Company
⭐ Access a special discount from our partner Babies R Us®
❤️ 50% of the proceeds will go to the Starlight Children's Foundation®, a nonprofit organization founded in 1982.