To learn about the national child care funding in Canada, please click here. 
Why Kids & Company
At Kids & Company, our greatest priority is to ensure that we meet every child's individual needs, providing a safe, secure and loving environment. Our experienced staff are experts in providing nurturing care that helps deliver a positive learning experience. Below are some of Kids & Company's unique offerings that add immense value to our families.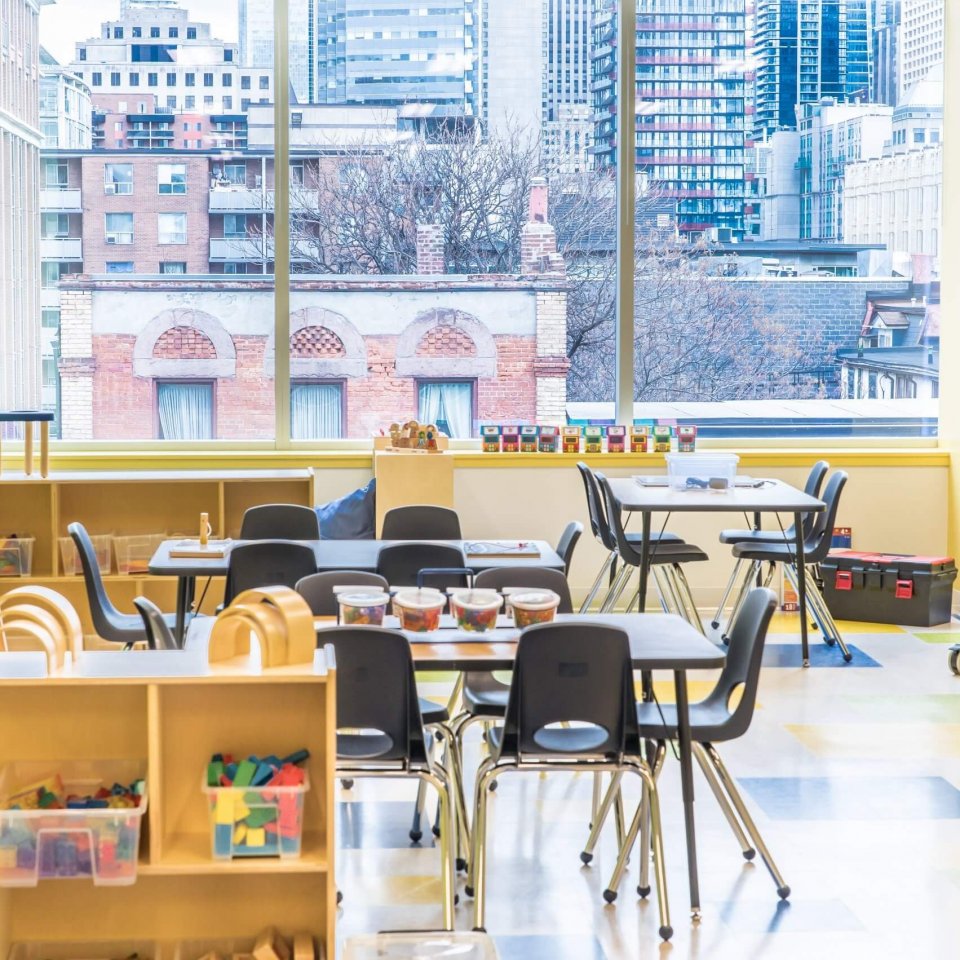 The Basics
Quality, flexible and customized child care options ranging from 1 day/week to 5 days/week. Before and after school programs available at select locations 
Standard hours are 7 a.m. – 6 p.m. Extended hours are provided at select locations
No late fees! 
Stay up-to-date throughout the day with a mobile app with digital daily reports and weekly/monthly newsletters
Password protected webcams offer parents the opportunity to check in on their child(ren) throughout the day
The Kidco Standard: a set of protocols that serve as a baseline for protecting the health and safety of our families. Regional protocols are built on for that area's particular needs. Click here to learn more
The Kidco Way: our core values and guiding principles that drive our operations and relationships with families, employees and partners. Click here to learn more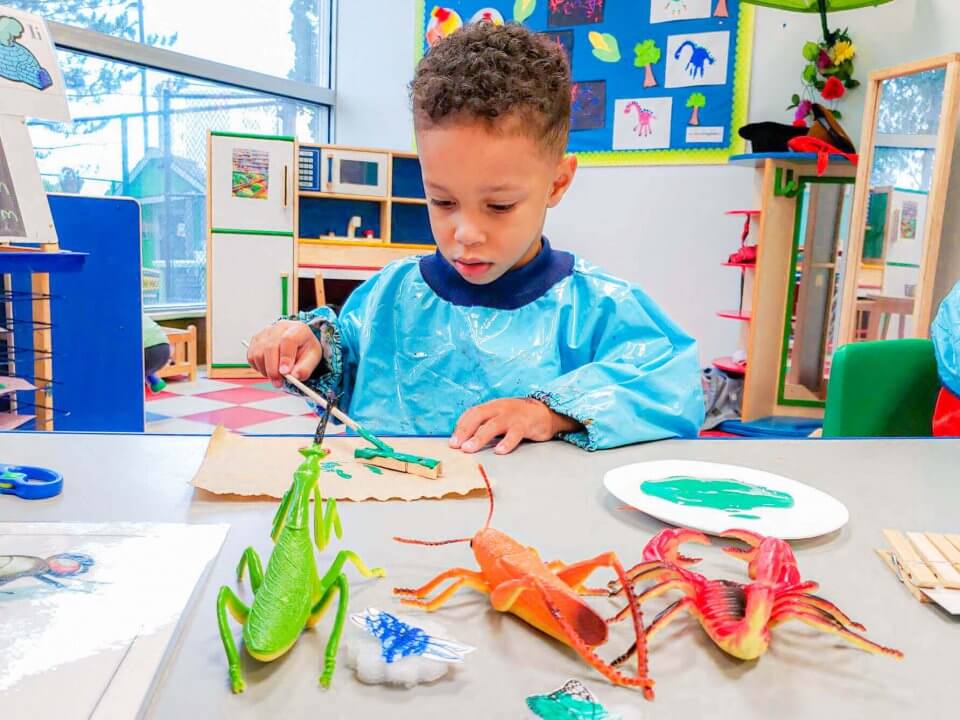 Emergent Learning and Programming
Cue-based learning incorporating proprietary programs ranging from:

Alpha-Mania (pre-reading to excite children about the alphabet)
Mini Masters (art program that focuses on famous visionary artists)
MunchKinetics (physical education and movement program in a fun, safe setting)

Other program pillars:
Significant investment into our facilities, classrooms and equipment to provide environments conducive to safe discovery, adventure, learning and relationship building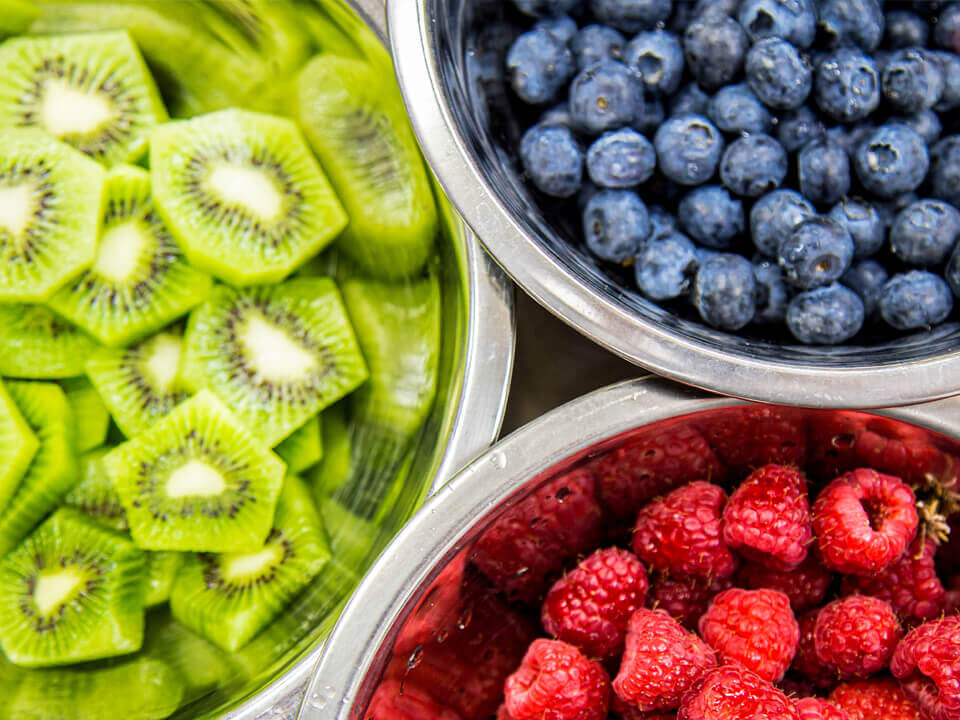 Kidco Kitchen
Lunch and three snack are provided daily, including a special bonus snack just before pick-up time. Nutritious, made-from-scratch, ethnically diverse foods with a focus on family-style dining. Special dietary requirements are included in meal plans.
Nutrition/food-based curriculum (children learn the food groups with emphasis on vegetables, fruit, protein, dairy and grains)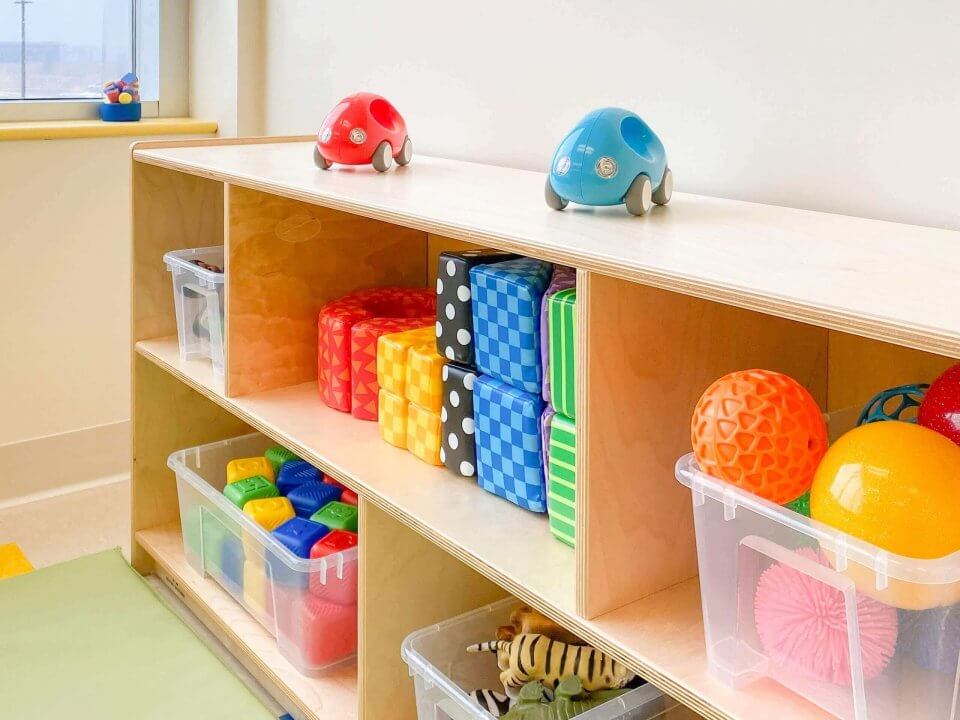 The Extras
Partner Perk Program featuring exclusive offers for Kids & Company families
Opportunity to attend various family events, parent workshops, date nights, and shopping days
Kidco Work: Kids & Company offers complimentary co-working spaces in select cities to even better serve those who work and parent
Kidco at Home: Our family resource centre offers a variety of learning activities, parenting tips and tricks!
Ability to travel with child(ren) and use another Kids & Company location —business or pleasure
and more!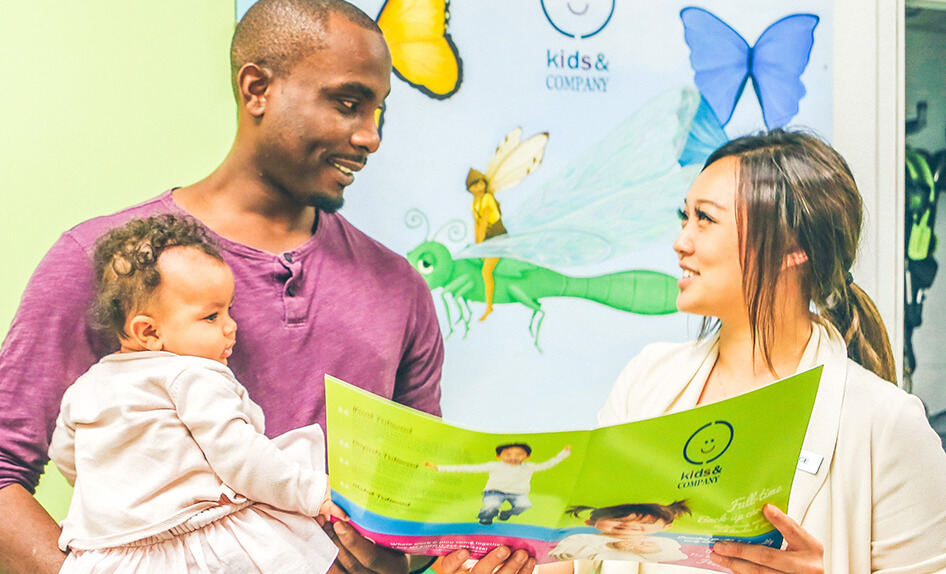 We can't wait to meet you!
To get started:
Complete the inquiry form below to connect with a member of our team!
Richmond Hill - Corporate office (No child care services)
Larry Uteck (Southgate Dr)
Pine Village South End, by Kids & Company
Pine Village Brighton, by Kids & Company
Pine Village Brookline, by Kids & Company
Burlington Children's Centre
Brightstart Burnaby, by Kids & Company
Royal Oak Out of School Care
Pine Village Kendall Square, by Kids & Company
Pine Village Porter Square, by Kids & Company
Brightstart Coquitlam, by Kids & Company
Etobicoke (Bloor & Islington)
ABC Kiddie Kampus Exeter, by Kids & Company
Apple Hill Academy Freehold by Kids & Company
Apple Hill Academy Howell by Kids & Company
Pine Village JP Revere, by Kids & Company
Pine Village JP South Street, by Kids & Company
Tyke Town Lake St. Louis, by Kids & Company
ABC Lake St. Louis, by Kids & Company
Apple Hill Academy Manalapan by Kids & Company
Mississauga Gateway Centre
Pine Village Needham, by Kids & Company
Pine Village West Newton, by Kids & Company
Pine Village Newton Highlands, by Kids & Company
ABC O'Fallon, by Kids & Company
Oakville West (3471 Wyecroft Rd)
ABC Kiddie Kampus Old Forge, by Kids & Company
ABC Kiddie Kampus Pittston, by Kids & Company
Brightstart Port Coquitlam, by Kids & Company
ABC St. Charles, by Kids & Company
Tyke Town St. Peters, by Kids & Company
ABC St. Peters, by Kids & Company
Surrey Professional Centre
Brightstart Cloverdale, by Kids & Company
Tyke Town Troy, by Kids & Company
ABC Kiddie Kampus East Mountain, by Kids & Company
ABC Kiddie Kampus King's College, by Kids & Company
Richmond Hill - Corporate office (No child care services)
Larry Uteck (Southgate Dr)
Pine Village South End, by Kids & Company
Pine Village Brighton, by Kids & Company
Pine Village Brookline, by Kids & Company
Burlington Children's Centre
Brightstart Burnaby, by Kids & Company
Royal Oak Out of School Care
Pine Village Kendall Square, by Kids & Company
Pine Village Porter Square, by Kids & Company
Brightstart Coquitlam, by Kids & Company
Etobicoke (Bloor & Islington)
ABC Kiddie Kampus Exeter, by Kids & Company
Apple Hill Academy Freehold by Kids & Company
Apple Hill Academy Howell by Kids & Company
Pine Village JP Revere, by Kids & Company
Pine Village JP South Street, by Kids & Company
Tyke Town Lake St. Louis, by Kids & Company
ABC Lake St. Louis, by Kids & Company
Apple Hill Academy Manalapan by Kids & Company
Mississauga Gateway Centre
Pine Village Needham, by Kids & Company
Pine Village West Newton, by Kids & Company
Pine Village Newton Highlands, by Kids & Company
ABC O'Fallon, by Kids & Company
Oakville West (3471 Wyecroft Rd)
ABC Kiddie Kampus Old Forge, by Kids & Company
ABC Kiddie Kampus Pittston, by Kids & Company
Brightstart Port Coquitlam, by Kids & Company
ABC St. Charles, by Kids & Company
Tyke Town St. Peters, by Kids & Company
ABC St. Peters, by Kids & Company
Surrey Professional Centre
Brightstart Cloverdale, by Kids & Company
Tyke Town Troy, by Kids & Company
ABC Kiddie Kampus East Mountain, by Kids & Company
ABC Kiddie Kampus King's College, by Kids & Company