To learn about the national child care funding in Canada, please click here. 
A Career in Education, the Kidco Way
Kids & Company is a thriving child care provider that has been offering high-quality care and early learning programs for infants, toddlers, preschoolers and school-age children since 2002. We have been around for two decades and have over 150 locations across Canada and the U.S., winning numerous awards for excellence in the child care industry.
Kids & Company educators are those that exhibit our Kidco values and create a culture of Kindness, Innovation, Diversity, Courage, and Optimism. Our greatest priority is to ensure that all of our children enjoy an enriching and inclusive learning experience where they develop independence, confidence, and a positive sense of self and the world around them. And while our educators make sure our children feel valued, seen, and heard, we do the same for our educators who come from all walks of life, speak dozens of languages and reflect the diverse families and communities we serve.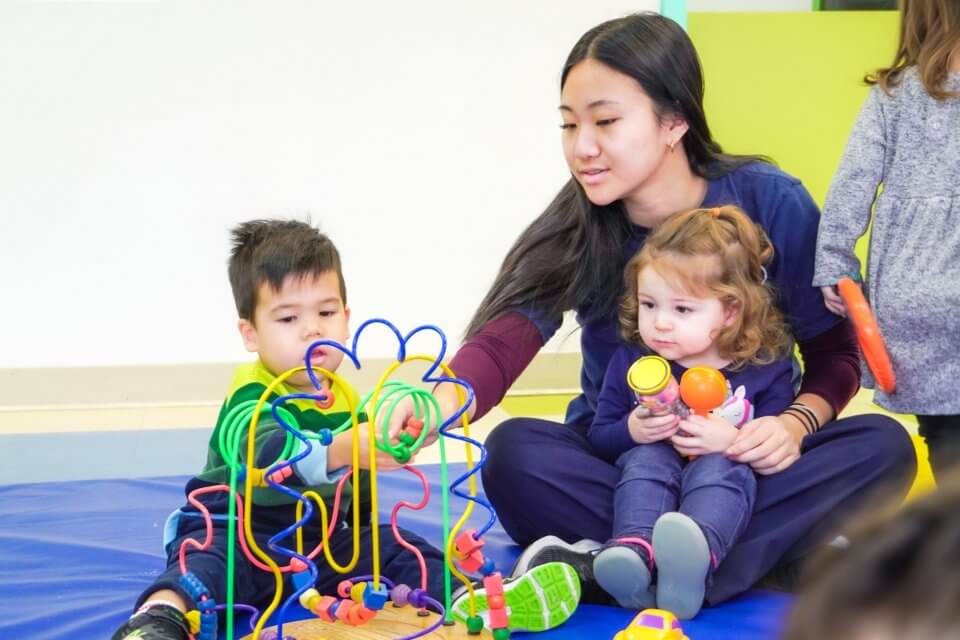 Comprehensive paid benefits program
Kids & Company staff receive attractive, customizable benefits including medical, dental, extended health and disability, and a generous vacation allotment. Staff also get access to exclusive deals on a range of coveted products, enriching activities, and quality services at companies like Good Life, TutorBright, Economical Insurance, and People Connect, a Mental Health Resource Center promoting workplace wellness.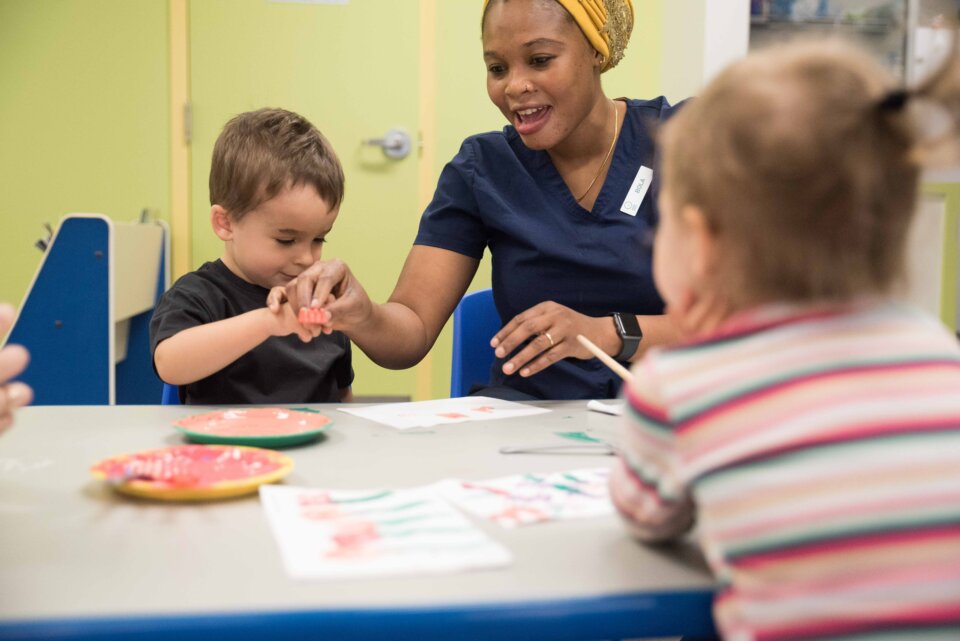 Opportunity for career advancement
While we grow our team and open new centres across North America, there continue to be opportunities for re-location and career advancement. Move across the country with us, or transition to the role of Centre Director — new positions become available often, and we post all of our positions internally before we look for external candidates.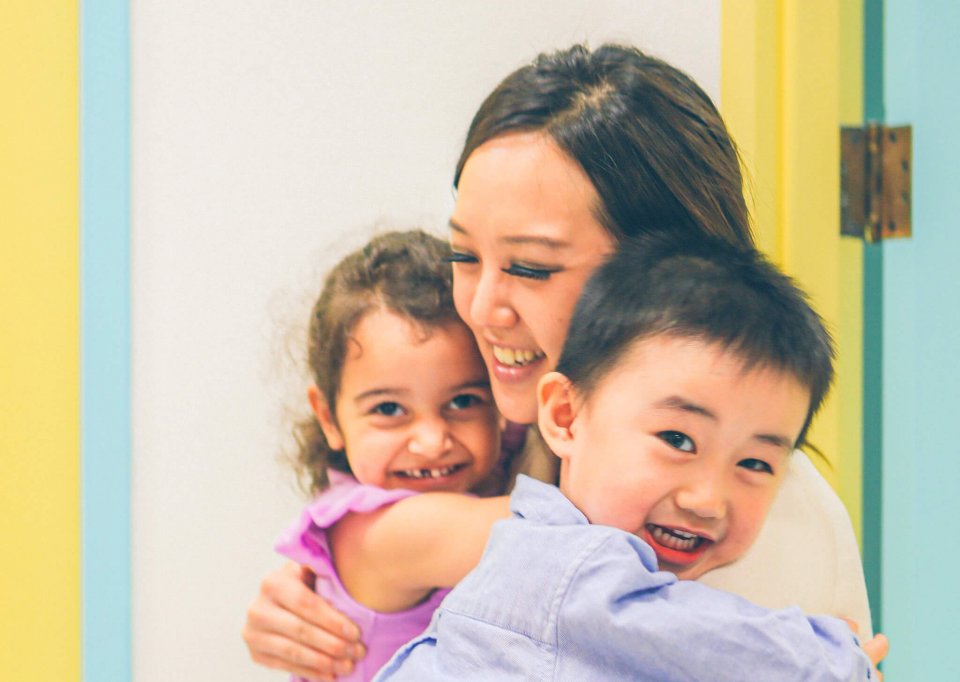 Child Care Benefits
Our educators enjoy a substantial discount on child care services for any of their own children who attend a Kids & Company child care centre, including several free days per year.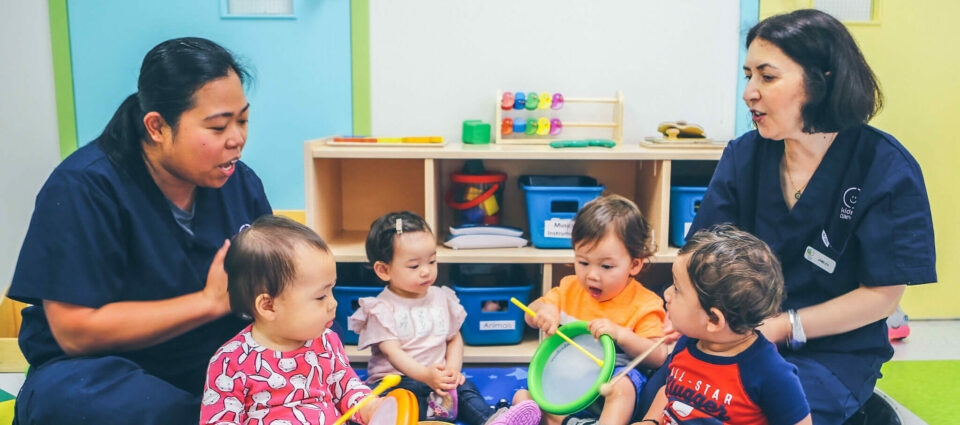 Employee recognition
It's important to us to recognize our employees' successes. Kidco Kudos is our Employee recognition program, where we encourage employees and parents to nominate staff members who demonstrate one of our Kidco values. Winners receive added perks.
View open positions at Kids & Company
We invite you to view our list of open positions and submit your resume to careers@kidsandcompany.com. Qualified candidates will be contacted for screening and to schedule an interview.
What Kidco staff are saying
Richmond Hill - Corporate office (No child care services)
Larry Uteck (Southgate Dr)
Pine Village South End, by Kids & Company
Pine Village Brighton, by Kids & Company
Pine Village Brookline, by Kids & Company
Burlington Children's Centre
Brightstart Burnaby, by Kids & Company
Royal Oak Out of School Care
Pine Village Kendall Square, by Kids & Company
Pine Village Porter Square, by Kids & Company
Brightstart Coquitlam, by Kids & Company
Etobicoke (Bloor & Islington)
ABC Kiddie Kampus Exeter, by Kids & Company
Apple Hill Academy Freehold by Kids & Company
Apple Hill Academy Howell by Kids & Company
Pine Village JP Revere, by Kids & Company
Pine Village JP South Street, by Kids & Company
Tyke Town Lake St. Louis, by Kids & Company
ABC Lake St. Louis, by Kids & Company
Apple Hill Academy Manalapan by Kids & Company
Mississauga Gateway Centre
Pine Village Needham, by Kids & Company
Pine Village West Newton, by Kids & Company
Pine Village Newton Highlands, by Kids & Company
ABC O'Fallon, by Kids & Company
Oakville West (3471 Wyecroft Rd)
ABC Kiddie Kampus Old Forge, by Kids & Company
ABC Kiddie Kampus Pittston, by Kids & Company
Brightstart Port Coquitlam, by Kids & Company
ABC St. Charles, by Kids & Company
Tyke Town St. Peters, by Kids & Company
ABC St. Peters, by Kids & Company
Surrey Professional Centre
Brightstart Cloverdale, by Kids & Company
Tyke Town Troy, by Kids & Company
ABC Kiddie Kampus East Mountain, by Kids & Company
ABC Kiddie Kampus King's College, by Kids & Company
Richmond Hill - Corporate office (No child care services)
Larry Uteck (Southgate Dr)
Pine Village South End, by Kids & Company
Pine Village Brighton, by Kids & Company
Pine Village Brookline, by Kids & Company
Burlington Children's Centre
Brightstart Burnaby, by Kids & Company
Royal Oak Out of School Care
Pine Village Kendall Square, by Kids & Company
Pine Village Porter Square, by Kids & Company
Brightstart Coquitlam, by Kids & Company
Etobicoke (Bloor & Islington)
ABC Kiddie Kampus Exeter, by Kids & Company
Apple Hill Academy Freehold by Kids & Company
Apple Hill Academy Howell by Kids & Company
Pine Village JP Revere, by Kids & Company
Pine Village JP South Street, by Kids & Company
Tyke Town Lake St. Louis, by Kids & Company
ABC Lake St. Louis, by Kids & Company
Apple Hill Academy Manalapan by Kids & Company
Mississauga Gateway Centre
Pine Village Needham, by Kids & Company
Pine Village West Newton, by Kids & Company
Pine Village Newton Highlands, by Kids & Company
ABC O'Fallon, by Kids & Company
Oakville West (3471 Wyecroft Rd)
ABC Kiddie Kampus Old Forge, by Kids & Company
ABC Kiddie Kampus Pittston, by Kids & Company
Brightstart Port Coquitlam, by Kids & Company
ABC St. Charles, by Kids & Company
Tyke Town St. Peters, by Kids & Company
ABC St. Peters, by Kids & Company
Surrey Professional Centre
Brightstart Cloverdale, by Kids & Company
Tyke Town Troy, by Kids & Company
ABC Kiddie Kampus East Mountain, by Kids & Company
ABC Kiddie Kampus King's College, by Kids & Company