Careers
Career opportunities
Why work at Kids & Company
Hiring Process
Open Interviews
Come join our team!
Kids & Company is one of Canada's fastest growing companies. We currently have over 100 child care centres from Victoria, BC to Halifax, NS and we are still growing! Kids & Company is a proudly Canadian company and our greatest priority is to ensure that we meet every child's individual needs, by providing a stimulating, secure and loving environment. We are always looking for great people to join our team!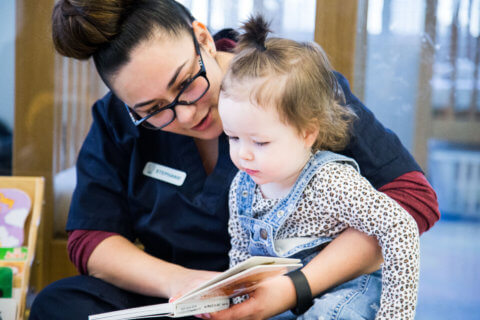 Career Opportunities at our Child Care Centres
Click here to view a list of current opportunities.
The staff at our child care centers includes Directors, Assistant Directors,  qualified teachers with an Early Childhood Education degree or a Bachelor of Education, as well as qualified teaching assistants. Our experienced staff are experts in providing nurturing care that helps deliver a positive learning experience. 

Why work at Kids & Company?


Award Winning
Ernst & Young Entrepreneur of the Year Award, Deloitte`s 50 Best Managed Companies, RBC Momentum Award and many more!
Canada's Fastest Growing Company – currently over 100 centres across the country
Alberta, British Columbia, Manitoba, Nova Scotia, Ontario, Quebec and the U.S.
Ability to Transfer Locations
We post all of our position vacancies internally before we ever look at external candidates
Opportunities for Advancement
Unlike other companies where you have to wait for people to retire, Kids & Company is always growing and we have new positions becoming available all the time!
Comprehensive Benefits Program
Medical, Dental, Extended Health and Long Term Disability
Kids & Company Proprietary Programs
Alpha-Mania, Mini Masters, Munchkinetics
Kidco Kitchen
We cook and serve our own nutritious food out of regional kitchens
Hiring Process
Submit your resume to careers@kidsandcompany.com or click here to view a list of current opportunities.

Qualified candidates for whom we may have a position available may be sent an email screening. The email screening asks 15 questions about your qualifications, experience and what kind of position you are looking for. The email screening should be completed and sent back within 48 hours.

If you are selected to move forward, you will be contacted about scheduling an in-person interview at one of our locations. During this interview, you may be asked to spend some time in the classroom, create a program plan and answer "scenario" questions.

Once the interview is complete, we will require 2 or more professional references.

If you are offered a position, you will be provided with an offer letter and a list of hiring requirements that must be completed prior to starting. This list varies depending on your region. It may include; a police clearance, a medical check and CPR/First Aid certification.
Open Interviews at our Child Care Centres
(For positions at our child care centres only)
Each child care centre holds an open interview time for our child care positions. If you are interested in working at Kids & Company, please feel free to drop in to the location of your choice at the following times:
Please note that all hiring decisions are made through our centralized Human Resources department, so you only need to attend an interview at one location.