To learn about the national child care funding in Canada, please click here.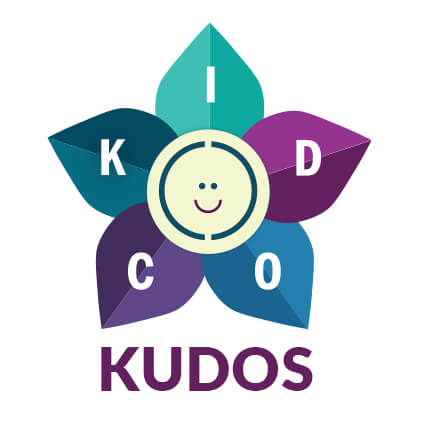 Kidco Kudos
The words that embody Kids & Company's core values (the Kidco Way) are Kindness, Innovation, Diversity, Courage, and Optimism.
To celebrate our amazing team members, we launched "Kidco Kudos"; a formal recognition or "kudos" program to recognize staff members who embody these values. Kidco Kudos gives parents, colleagues and partners a chance to recognize those that go above and beyond to exemplify kindness, innovation, diversity, courage and optimism.
Want to nominate someone? Click here to submit a nomination!
What is Kidco Kudos?
It is our way of recognizing and rewarding our employees for making a difference in people's lives.
Kids & Company is encouraging employees and families to share a story about educators, co-workers, Directors, and/or managers whose actions are aligned with our core values of Kindness, Innovation, Diversity, Courage, and Optimism.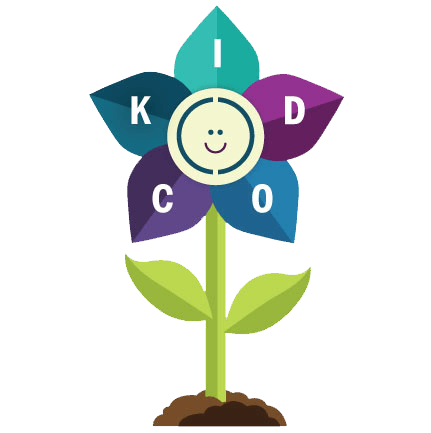 How it works
All employees are eligible to be nominated, nominate others, and/or nominate themselves.
The nominator will pick one Kidco Way value that the employee represented at their workplace.
The nomination must provide information describing the action and how it is aligned with the Kidco Way value selected.
Fill out the mandatory fields and submit.
On a monthly basis, an independent team of judges will review all nominations and select the top submissions.
Five (5) employees will receive Kidco Kudos each month, based on the judges' evaluation.
Kids & Company's leadership will send a personal thank you note and gift to the selected employees.
Any questions? Please contact hr@kidsandcompany.com.
Richmond Hill - Corporate office (No child care services)
Larry Uteck (Southgate Dr)
Pine Village South End, by Kids & Company
Pine Village Brighton, by Kids & Company
Pine Village Brookline, by Kids & Company
Burlington Children's Centre
Brightstart Burnaby, by Kids & Company
Royal Oak Out of School Care
Pine Village Kendall Square, by Kids & Company
Pine Village Porter Square, by Kids & Company
Brightstart Coquitlam, by Kids & Company
Etobicoke (Bloor & Islington)
ABC Kiddie Kampus Exeter, by Kids & Company
Apple Hill Academy Freehold by Kids & Company
Apple Hill Academy Howell by Kids & Company
Pine Village JP Revere, by Kids & Company
Pine Village JP South Street, by Kids & Company
Tyke Town Lake St. Louis, by Kids & Company
ABC Lake St. Louis, by Kids & Company
Apple Hill Academy Manalapan by Kids & Company
Mississauga Gateway Centre
Pine Village Needham, by Kids & Company
Pine Village West Newton, by Kids & Company
Pine Village Newton Highlands, by Kids & Company
ABC O'Fallon, by Kids & Company
Oakville West (3471 Wyecroft Rd)
ABC Kiddie Kampus Old Forge, by Kids & Company
ABC Kiddie Kampus Pittston, by Kids & Company
Brightstart Port Coquitlam, by Kids & Company
ABC St. Charles, by Kids & Company
Tyke Town St. Peters, by Kids & Company
ABC St. Peters, by Kids & Company
Surrey Professional Centre
Brightstart Cloverdale, by Kids & Company
Tyke Town Troy, by Kids & Company
ABC Kiddie Kampus East Mountain, by Kids & Company
ABC Kiddie Kampus King's College, by Kids & Company
Richmond Hill - Corporate office (No child care services)
Larry Uteck (Southgate Dr)
Pine Village South End, by Kids & Company
Pine Village Brighton, by Kids & Company
Pine Village Brookline, by Kids & Company
Burlington Children's Centre
Brightstart Burnaby, by Kids & Company
Royal Oak Out of School Care
Pine Village Kendall Square, by Kids & Company
Pine Village Porter Square, by Kids & Company
Brightstart Coquitlam, by Kids & Company
Etobicoke (Bloor & Islington)
ABC Kiddie Kampus Exeter, by Kids & Company
Apple Hill Academy Freehold by Kids & Company
Apple Hill Academy Howell by Kids & Company
Pine Village JP Revere, by Kids & Company
Pine Village JP South Street, by Kids & Company
Tyke Town Lake St. Louis, by Kids & Company
ABC Lake St. Louis, by Kids & Company
Apple Hill Academy Manalapan by Kids & Company
Mississauga Gateway Centre
Pine Village Needham, by Kids & Company
Pine Village West Newton, by Kids & Company
Pine Village Newton Highlands, by Kids & Company
ABC O'Fallon, by Kids & Company
Oakville West (3471 Wyecroft Rd)
ABC Kiddie Kampus Old Forge, by Kids & Company
ABC Kiddie Kampus Pittston, by Kids & Company
Brightstart Port Coquitlam, by Kids & Company
ABC St. Charles, by Kids & Company
Tyke Town St. Peters, by Kids & Company
ABC St. Peters, by Kids & Company
Surrey Professional Centre
Brightstart Cloverdale, by Kids & Company
Tyke Town Troy, by Kids & Company
ABC Kiddie Kampus East Mountain, by Kids & Company
ABC Kiddie Kampus King's College, by Kids & Company