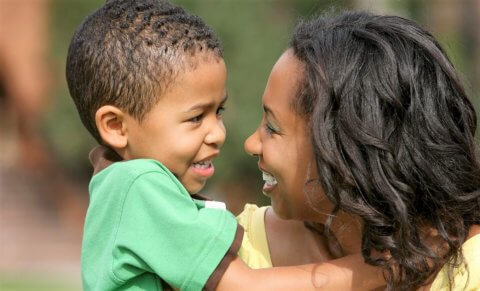 Corporate
In-Home Partner Services
Diamond Personnel – Full-Time, Long-Term In-home Staffing (Childcare and Household Staff)
As the winner of the BEST NANNY AGENCY by City Parent since 2002, the caring professionals at Diamond Personnel understand that families have concerns about bringing someone into their home for long-term care. That is why they go beyond expectations to ensure the in-home caregiver is fully qualified, not only in their skills and training but also in their work ethic, personality and capacity for caring. Diamond's award-winning approach to sourcing and screening outstanding nannies and household staff has enabled us to successfully place over 3,000 professionals in homes across Canada since 1989. Safety, competence and a passion for professional care are our top priorities.  As a Kids & Company Family, Diamond would be delighted to provide you with a full-time referral for a top-notch nanny or other household employee available across Canada at a reduced fee. The fee includes a replacement guarantee to ensure your satisfaction. For further information, we invite you to contact Diamond Personnel at 1-888-886-8209. Shauna Guth, Director of Placements, would be delighted to answer any questions and can be contacted at s.guth@diamondpersonnel.com www.diamondpersonnel.com
NANNY SERVICES: Back-up, Emergency, Short-term AND Long-term Care
Last minute care needs can arise even with the most organized families! We offer services from a number of fully vetted caregivers in various regions across Canada.
Imagine That Family Care Services Inc.
Imagine That Family Care is a Canadian high quality in-home care provider that is committed to providing services to individuals of all ages with a focus on children. Providing educational, fun, and safe services, the company offers in-home care, after-hours care and emergency back-up care throughout the Greater Toronto Area, Vancouver, and Niagara. They are continuing to expand to other regions. For more information, please contact Anita DeVille at 416-243-3285 or anita@imaginethatcare.ca www.imaginethatcare.ca
Nannies On Call
Nannies On Call is a Nanny Agency with over 400 in-home caregivers across Canada. These extraordinary nannies have impressive childcare resumes, impeccable references, and are safety-certified. For full-time, part-time and short-term contracts, Kids & Company families can save 5% on their Placement Fee for services in Vancouver, Calgary, Toronto and Ottawa. Placement Consultants coordinate all interviews with pre-screened nannies, draft a detailed Nanny contract, handle Nanny payroll – all you have to do is print and pay. For long-term placements, please contact Kate McGeachin at 1-877-214-2828 x 104 or kate@nanniesoncall.com.
Redfern Agency
Redfern Agency is dedicated to the placement of high calibre caring domestic staff since 1983. They specialize in the placement of in-home caregivers on a full, part-time, temporary or permanent basis is the Greater Montreal area. All caregivers have been screened with careful observation of their skills, references, experience and reliability. For more information, please call 514-739-7437 or email redfernserv@gmail.com www.redfernagency.com
ELDER CARE: In-home Elder Services
Elder Care is a new fact of life for ageing Canadians and their families. In Canada, there are over 5 million caregivers. The situation often begins suddenly. An estimated 80% of care in the home is provided by family members. The goal of Elder Care is to allow clients and their families to achieve maximum independence and related quality of life for all. The delivery of care must address the individual's unique challenges and needs whether physical, psychological, or environmental. Client care is our first priority, which is why we take the time to carefully select staff members who are not only clinically knowledgeable and experienced but also thoughtful and caring on a personal level.
Kids & Company, Canada's leading private provider of corporate-sponsored child care has partnered with several high-quality Home Health Care providers, Bayshore and AGTA, to be able to provide adult/elder care support either in a bundled corporate membership package or a vetted referral if your company does not offer this service. Under Kids & Company's membership, the Personal Support/Attendant Care services may include:
Personal care, including assistance with bathing, dressing, toileting, and feeding
Lifestyle support, including meal preparation, light housekeeping and companionship care
Bayshore Home Health
Bayshore Home Health is a division of Bayshore HealthCare, one of the largest Canadian Home Health providers established in 1966.  Bayshore provides home and community nursing, personal support and homemaking services, therapy, speciality services such as end-of-life care, and pharmacy services to individual clients, corporate clients and care facilities. Bayshore Home Health provides customized care plans and solutions that allow clients to remain in the comfort of their own home, in a familiar environment and are dedicated to enhancing the quality of life, dignity and independence for all Canadians. For more information please visit their website at www.bayshore.ca
AGTA Home Health Care
Founded in 2000, AGTA Home Health Care provides the highest quality, 24-hour home health care and elderly support in Ontario, with a network of providers coast-to-coast. They are a one-stop shop provider of community based home care offering a full suite of products and services: home care services, medical equipment sales, service and rentals as well as home modification and vehicle modification. For more information please visit their website at www.agtahomecare.com