Duke
Notre Centre
Notre centre de la rue Duke à Montréal est situé au cœur du Vieux-Montréal, un joli quartier historique et naturel, qui se trouve près du Centre des sciences de Montréal et d'autres sites récréatifs amusants. Nos étudiants font des balades hebdomadaires dans le Vieux-Port et ont la chance de se promener dans les rues pavées et de participer à plusieurs événements communautaires de la région. Notre centre dispose d'une aire de jeux intérieure et extérieure qui permettent aux enfants d'être actifs peu importe les conditions météorologiques. Nous disposons de quatre salles de classe et pouvons accueillir jusqu'à 48 enfants, âgés de zéro à cinq ans.
Nous sommes très heureux de pouvoir désormais offrir un programme préscolaire Montessori. Nous sommes le seul service de garde du centre-ville de Montréal à offrir le programme Montessori en même temps que le programme Jeux C'est Magique. La salle de classe du programme préscolaire Montessori accueille des enfants âgés de 3 à 5 ans. Les enseignants possèdent un diplôme d'éducateur Montessori propre à l'enseignement des enfants de ce groupe d'âge et la salle de classe est équipée d'un large éventail de matériel d'apprentissage Montessori pour les enfants d'âge préscolaire, choisi dans le but d'attirer l'attention des enfants et de les stimuler pendant cette période de développement. Nos enseignants attentifs et dévoués sont toujours à votre écoute et à celle de votre enfant. Ils travaillent dur pour créer un environnement chaleureux et réconfortant, propice à l'apprentissage. Notre équipe est très sensible aux besoins affectifs particuliers des enfants et nous faisons de notre mieux pour les soutenir et les offrir des activités éducatives amusantes et captivantes.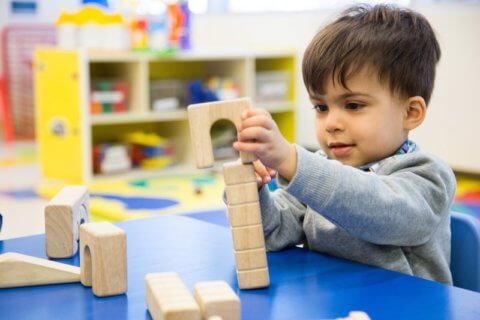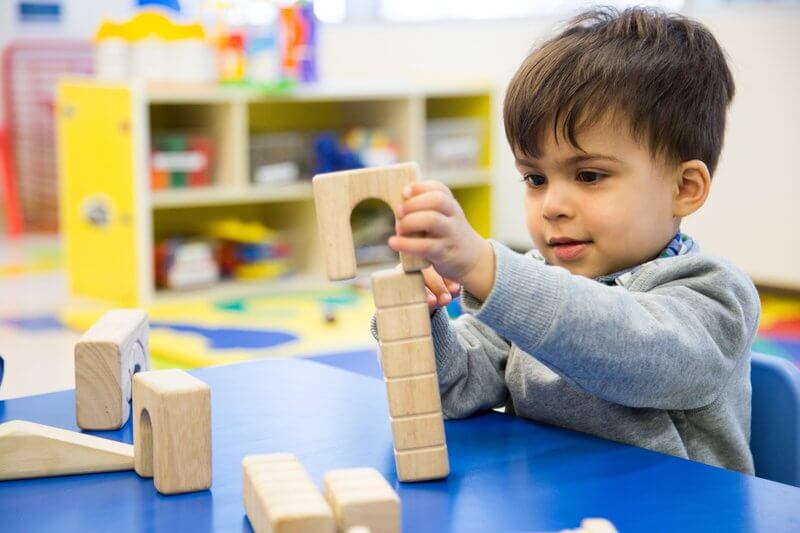 Our Centre Information
Adresse
Duke
111 Duke Street
(English) Montréal, Quebec, H3C 2M1
Coordonnées
514.397.0867
montrealduke@kidsandcompany.com
Centre Hours
Monday to Friday, 7:00 am - 6:00 pm
Parking
(English) We have indoor, underground parking available on Ottawa Street; parents are given a 15 minute drop off and pick up. If you prefer you can also park on the street, however, spots are limited due to parking rules and signs.
Rencontrer le directeur régional
(English) My name is Vanisha Sondagar and I am the Director at the Kids & Company Montreal Duke centre. I have an Early Childhood Education Diploma from Algonquin College, a Bachelor in Child Studies Degree from Carleton University and a Certificate in Inclusive Education from McGill University. I have over 12 years of experience in the child care field and have been with Kids & Company since 2013. Ever since I was a child, I wanted to be a teacher. My mother had a home daycare and through observing her working, it encouraged me to want to work with children too! Outside the world of child care, I was raised in Ottawa and that is where my family currently lives. I have two brothers (one older than me and one younger) and I am the only daughter. I am in a relationship with my boyfriend, Yanish who is so supportive and caring. I have a cuddly cat named Kyo who keeps me on my feet! In my spare time, I enjoy hiking, going on road trips and travelling the world! I also enjoy spending time with my family and friends who are very important people in my life. Ever since my first day at Duke, everyone has been so welcoming and it made my transition here easier. All of the Educators get along really well, are always smiling and are so supportive of each other. My team is always coming up with amazing activities for the children. My favorite thing about working for Kids & Company is seeing everyone happy. There is so much joy and happiness within the staff, parents and children. This makes for a better day at work and a fun environment in which children learn and grow! Now that you know a bit more about me, I would love to meet you! I hope you come visit our Duke centre and see for yourself how Kids & Company can provide the right care and education for your child.