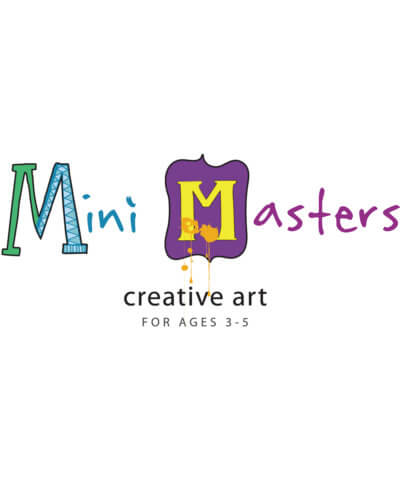 Fine Arts
Our Fine Arts program, called Mini Masters in Canada, is an exhilarating art program for children aged 2.5 – 5 years that looks into the minds of the world's great artists. Each class focuses on a famous visionary artist such as Keith Haring, Vincent Van Gogh and Henri Matisse. Children are introduced to the master's unique imagination and techniques.
A class may begin viewing examples of the artist's work and imagining what they may have thought, felt and experienced as they created the art piece. Then, the children get a chance to use the same methods and materials as the masters of the day through painting, sculpture, block printing, experimenting with sensory material and more.
Fine Arts is more than arts & crafts. It is a full experience that makes art approachable and fun, helping for a lifetime of arts appreciation. Kids & Company is proud to offer the full Mini Masters programs. In fact, we're the only child care centre in Canada that offers these enhanced literacy and arts programs. 

RETURN TO PROGRAMS