Cozy Recipes to Warm You Up This Fall
As the temperature continues to cool, I find myself turning away from the crisp, fresh salads of summer and craving something warm and heartier. Just the same way that we switch our wardrobes come fall, it's beneficial to do the same for our food.
It is thought that eating with the seasons is a way to keep your body in balance. The idea is that mother nature provides us with the foods that will serve us best for each changing season. With falls arrival comes cooler temperatures, fewer daylight hours and less time spent outdoors. Those changes have an impact on the kinds of food that our bodies crave. Some studies suggest that we begin to crave more carbohydrates come winter to offset Seasonal Affective Disorder and improve our mood.
You may think that there are limited locally grown foods this time of year, but there are actually quite a few in-season fruits and vegetables! All of these recipes I am going to share with you can be made with delicious in-season produce and they are sure to keep you warm and cozy on cool fall nights. 
But first, here is a list of in-season fruits and veggies this fall! Try adding these local fall favourites to your meal-time and you will reap the benefits of an in-season lifestyle.
Fall Fruits
Cranberries, Plums, Pears & Raspberries
Fall Veggies
Green Beans, Beets, Cauliflower, Garlic, Leeks, Mushrooms, Squash, Broccoli, Carrots, Celery, Onions, Tomatoes, Potatoes & Brussels Sprouts
Now, here are my favourite Kidco Kitchen fall recipes. Try making these dishes with your children, your spouse or your friends for a cozy night-in! 
Our delicious Bean and Barley Stew is packed with tons of in-season veggies like carrots, celery, garlic, onions, tomatoes and potatoes! 
Bean & Barley Stew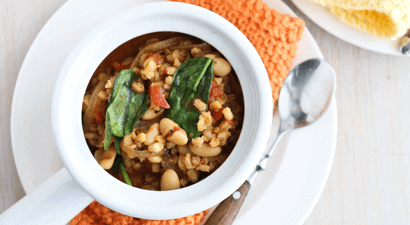 SERVES: 6 portions
RECIPE TIME: 60 - 90 minutes
What you need:
2 Cup Beans

1 Tbsp Veggie Oil

1 Cup Diced Onion

1 Cup Diced Tomato

3 Cup Veggie Stock

¾ Cup Pearl Barley

2 Tbsp Thyme

½ Cup Diced Potato

½ Cup Diced Carrot

½ Cup Diced Celery

2 Tbsp Minced Garlic
What to do:
Make sure to wash your hands before you begin.

In a large skillet heat veggie oil over medium heat.

Sauté onion and garlic until translucent.

Add the broth, barley, beans, thyme, tomatoes, carrots, celery, and potatoes; bring to a boil.

Reduce heat, cover and simmer for 1 hour.
Another great option is our Gingerly Carrot soup! Made with delicious fall vegetables like carrots, garlic, ginger and onions!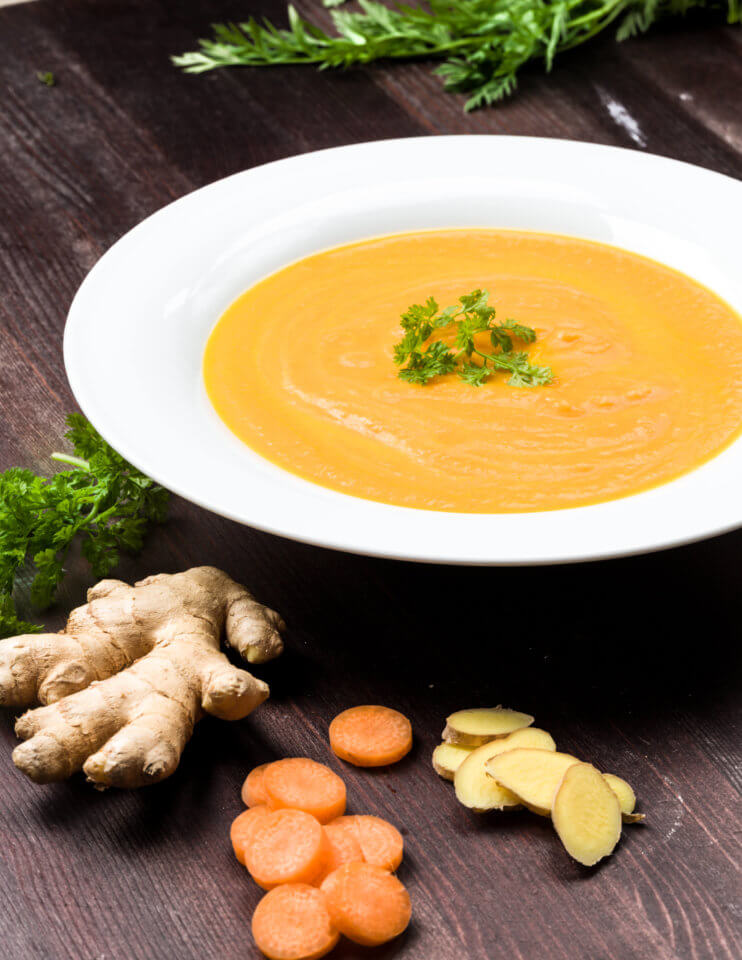 If you're looking for something to fill your sweet tooth, I have something amazing for you! Try our Cranberry Winter Loaf! With in-season cranberries and apples, it's sure to be delicious.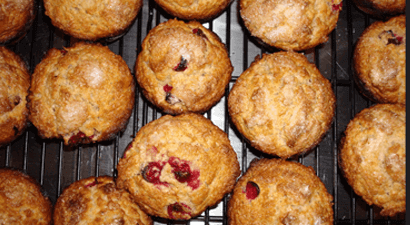 Don't forget to follow us on Twitter @kidcochildcare and on Instagram @cheflisaruscica!
Cheers,
Chef Lisa Ruscica
Chief Food Ambassador
Posted on: Thursday October 17th, 2019
Posted by: Lisa Ruscica