What to Read this Black History Month (& Beyond)
February is Black History Month — a month dedicated to honoring the triumphs and struggles of Black people throughout history. In honour of this month, educators on our Diversity and Inclusion committee have put together a child-friendly reading list that celebrates the work of Black authors and illustrators.
At Kids & Company, we continuously work to build more diverse learning opportunities into our curriculum. For the month of February, our classrooms will be filled with age-appropriate learning opportunities around Black history education. Although the month of February is a time to dig-deeper into Black History, we are committed to incorporating Black history into our curriculum year-round.
For our families that want to continue the celebration at home, reading is a fantastic way to educate and approach topics like diversity and inclusion. The powerful books below have been hand-selected by our Diversity and Inclusion committee members and make for an uplifting reading experience all year long.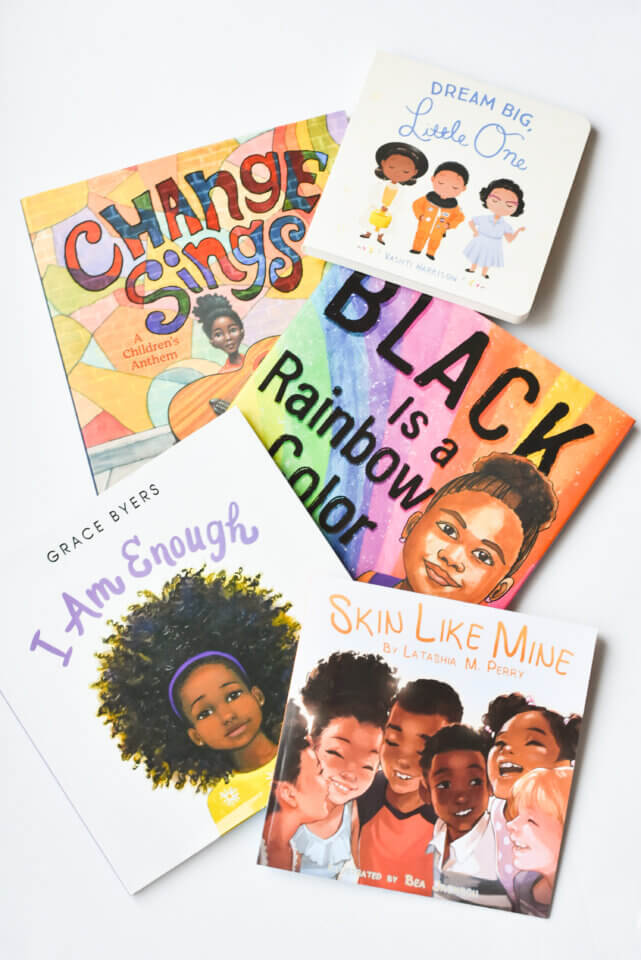 Dream Big, Little One
By Vashti Harrison
Dream Big, Little One by Vashti Harrison is a fantastic book that celebrates the contributions of Black women. The book features 18 inspiring Black women in history and showcases how these women took action that made the world a better place for generations to come.
Skin Like Mine
By Latashia M PerrySkin Like Mine is a wonderful book that emphasizes the beauty in diversity. It's the story of a young girl who talks about the colour of her skin, and the skin colours of those close to her, and how it makes them unique and special. 
I Am Enough
By Grace Byers
Our educators chose I Am Enough because of its emphasis on the importance of embracing our differences and being kind to one another. Byers' key message is that regardless of one's beliefs, looks or abilities — everyone is deserving of love, respect and acceptance. 
Black is a Rainbow Colour
By Angela Joy
Black is a Rainbow Colour is a young girl's journey of discovering and reflecting on what it means to be Black. The picture book is beautifully illustrated by Black artist, Ekua Holmes, and is a wonderful celebration of Black culture. 
Change Sings: A Children's Anthem
By Amanda Gorman
Change Sings: A Children's Anthem is a lyrical picture book from author and presidential inaugural poet, Amanda Gorman and illustrator, Loren Long. The story follows a young girl who holds the power to change the world within herself, and inspires others to see the same power within themselves. This is one of our top picks as it instills the belief that every child has the ability to make a difference.
We hope you have the opportunity to celebrate Black History Month this February! 
Posted on: Monday January 23rd, 2023
Posted by: Kids & Company