How does Kids & Company Maintain Routines?
Last post, we discussed why routines are an important tool to help your child have a comfortable, successful transitions throughout the day with one of our experts and Area Directors, Jennifer Comber. She reminded us that routine creates structure, and structure empowers children. To read about what she had to say and get some tips for establishing and maintaining routines in your home, visit here.
Kids & Company recognizes how key routine is for both children and parents. We care about childcare as a whole, both at our centres and in the home. We work with parents to understand their home schedules and try to duplicate the child's routine from home as closely as possible. To do this, it takes a lot of communication and work between teachers and parents. Ultimately, we want to make life easier for Mom and Dad by supporting routines that work for the child.
Jennifer also noted that a planned transition time into child care (especially when it is the child's first time) is often beneficial because this is always a big disruption to routine. We take transition very seriously and offer a complimentary transition week where a parent can help the child softly explore new people, environments and activities. Some of our parents use this week to spend time with their child in the program to give them a stable presence, and some parents use the week to have their child experience the centre for an hour or two at a time on their own before spending longer chunks of time there (based on availability).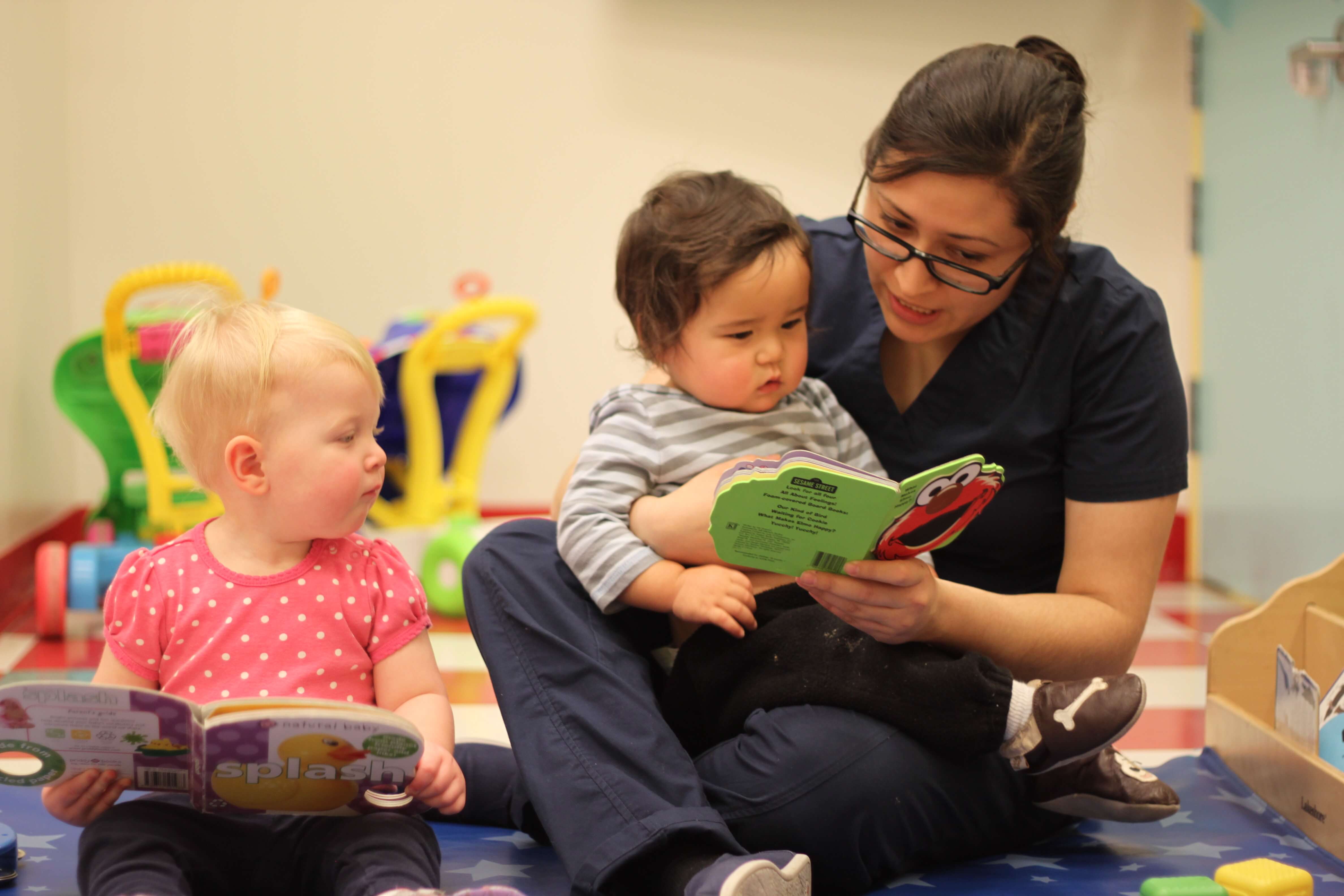 Our infants have the most variance in routines because every family does things differently and the needs of an infant don't follow much structure (sleep times, awake and ready for stimulation times, eating times, diaper changes and so on are less predictable with infants). This is why we have a lower ratio of teachers to infants at these ages and allow a lot of flexibility to accommodate the changing needs of babies and different routines of our families. Our infants transition into a toddler classroom between 15 and 18 months of age, depending on development. We always listen to the baby and follow the routine that they are most comfortable with, while comparing it to what is done at home. As the infant transitions into the toddler classroom, more consistent routines start to emerge: play and development, food, sleep, play and development, food, home.
Jennifer explained that the early childhood educators at Kids & Company use routine to create stability and reduce surprise whenever a child needs to stop one activity and move on to the next. For example, programming is set out to follow a schedule each week, with Alpha-Mania, Mini Masters, Munchkinetics, music, French, sign language, and unstructured play times incorporated into the day. In addition, our Kidco Kitchen is based on a four-week routine. With this simple structure, kids can anticipate when certain activities will happen and be mentally prepared.
Find out more information about Kids & Company and the routines we work into our programs at https://kidsandcompany.com/programs/curriculum/.
Ali has a B.A. in Communications and Culture from the University of Calgary and a Diploma in Public Relations from MacEwan University. Her work experience includes the City of Edmonton, The Canadian National Sportsmens' Shows and The Town of High River (where she oversaw a team of day camp counsellors).
Fun facts about Ali: She's getting married next September, loves to travel, is obsessed with her new Bernedoodle puppy, and appreciates a good bowl of real Mac 'n' Cheese.
She is always happy to chat about anything and you can reach her at amcnaught@kidsandcompany.com.
Posted on: Friday September 29th, 2017
Posted by: Kids & Company