Kindergarten: preparing for September
As we move through the new year, there any many families with a little one getting ready to go into kindergarten for the first time in September. At this stage parents are thinking through logistics, registration and possibly childcare and daycare options to work around their kindergarten program. But there is another side to kindergarten preparation that has more to do with intellectual and emotional readiness for both child and parent.
Here are 5 things our teachers suggest doing over the next half- year to prepare for September:
Provide experiences away from you - this can come in many forms such as time with grandparents, playdates, structured programs and babysitters. Allowing a little one to spend time away from primary caregivers gives them a chance to flex their ability to vocalize needs and wants, relate to new peers and adults, and develop adaptive skills as they realize people sometimes do things differently.
Practice asking cued recall questions - it's likely you know a 'how was your day?' question can often result in blank stares and one word answers. Curiously, a child under 7 does this because they really can't answer the question due to limited time perception and low recall of past events in order (whereas your older child might dodge the question out of fear of giving a 'wrong' answer). To prepare for finding out as much from your child about kindergarten, practice asking cued recall questions like:

When we had some free time today and you were in the playroom, did you choose to play with the blocks, the lego, the paints or the dolls? Why did you choose that? What did you enjoy about it? Do you think you'll choose that again tomorrow?
When you read a story with Grandpa did you do it while sitting on the red and blue carpet or when you were in your chairs? Was it a book about animals or a person or something else? Did you find it to be a silly book or more serious? What do you prefer?

Invite your child into the conversation - as you register for school and make plans leading up to September, talk to your child about what kindergarten is, why they'll be going to school, and what they can expect. Ask them lots of questions and garner their input where possible: choosing a lunch bag, talking through morning and afternoon options for half-day programs, different school options. It can be fun to allow them to plan out a day right before kindergarten starts to celebrate their last day as a preschooler.
Teach self-care and independence - over the next half year, allow your child to focus on self-care skills as much as possible. Getting dressed and ready to go outdoors, serving themselves food (and opening oranges, bananas and so on), cleaning up toys and equipment, using the toilet properly and washing hands after. These are things that will be expected of them (with help as needed) as they transition into kindergarten, so the more they can do before September the more energy and time they'll have for other new skills.
Talk to other parents about what to expect - there can be some surprises about kindergarten and the more experiences you hear, the more you'll feel ready. Your outgoing child whose been telling everyone and their dog they are starting kindergarten may freeze up on the first day and not want to go in (or more than likely, wants to go in but not without you into an unknown environment). You might feel over or underwhelmed with emotions on the first day (both normal). Your quick learner may end up learning letters but always reversing them (totally normal until after about age 7). Your little one might be starving or exhausted (or unfortunately both) after kindergarten for the first few weeks. Or you may find they act out at home even though their teacher sees only positive behaviours at school. Try to absorb from others before September to reduce any surprises.
DID YOU KNOW Kids & Company has high-quality kindergarten programs to prepare 4 and 5 year olds for Grade 1 as well as kinder care options to compliment families using their school system for kindergarten? With over 100 centres across Canada, proven curriculum, fresh menus from the Kidco Kitchen, flexible schedules with school transportation at no additional cost, Kids & Company is a perfect partner for those with preschool and school-age children. Find out more here.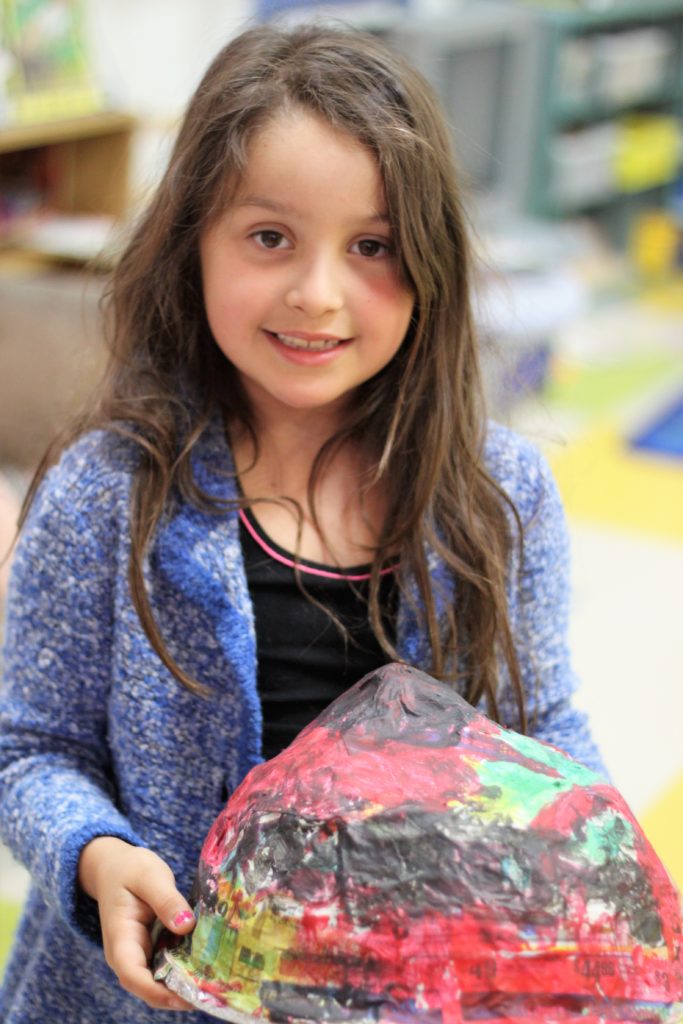 ABOUT KIDS & COMPANY
Kids & Company has been providing high-quality early learning and child care across Canada and the US since 2002. We offer an innovative, nurturing and stimulating environment where children develop independence, confidence and a positive sense of self and the world around them. The co-founders, Victoria Sopik, a mother of eight, and Jennifer Nashmi, a mother of three, know the delicate balance of raising children while balancing and blending their work life. Kids & Company has hundred of partnerships with progressive companies offering custom benefits to the parents in their employment. Visit www.kidsandcompany.com for more.
Posted on: Tuesday January 29th, 2019
Posted by: Melissa Sawatzky