Meet the Family: Taking a Stand Against Bullying
To celebrate this year's Pink Shirt Day, one of our Kids & Company families took a creative stance against bullying. Jaxsen (a preschooler at our Richmond, BC centre) and his Dad, Lito, had the idea to design and distribute pink shirts to his classmates in honour of this day, bringing awareness to anti-bullying initiatives.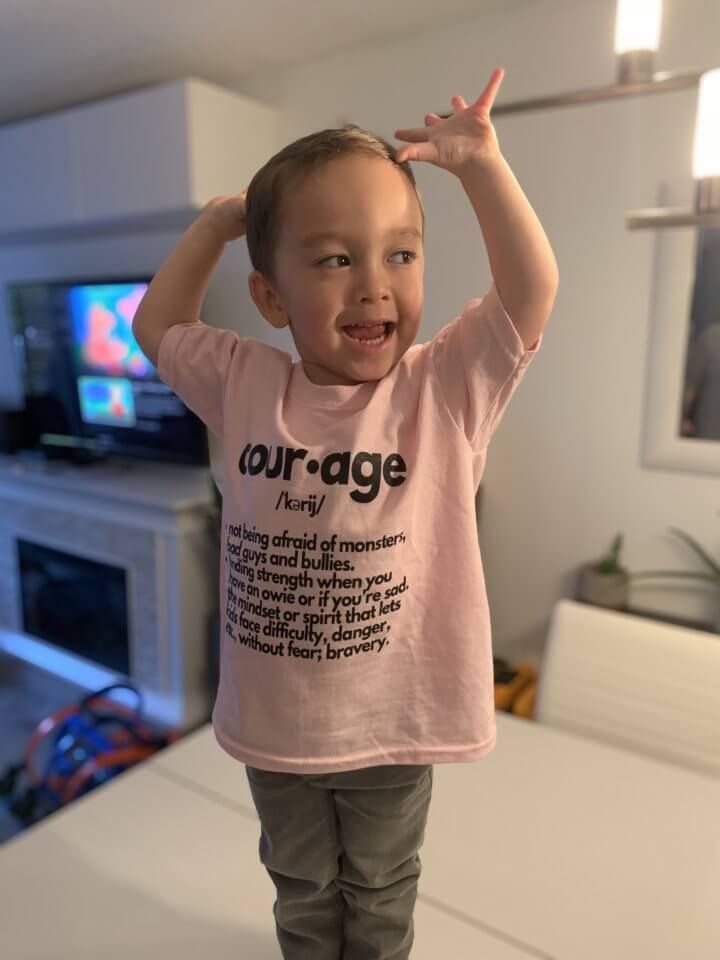 Pink Shirt Day, now a movement across the globe, had very modest beginnings. The day was inspired by an act of kindness in a small town in Nova Scotia in 2007. After a Grade 9 boy was bullied for wearing a pink shirt, classmates David Shepherd and Travis Price took a stand with a pink protest. They went out and purchased 50 pink shirts for their classmates to wear. "As they stood in the foyer handing out the shirts, the bullied boy walked in. His face spoke volumes. 'It looked like a huge weight was lifted off his shoulders,'" Mr. Price recalled. "The bullies were never heard from again." (GLOBE & MAIL)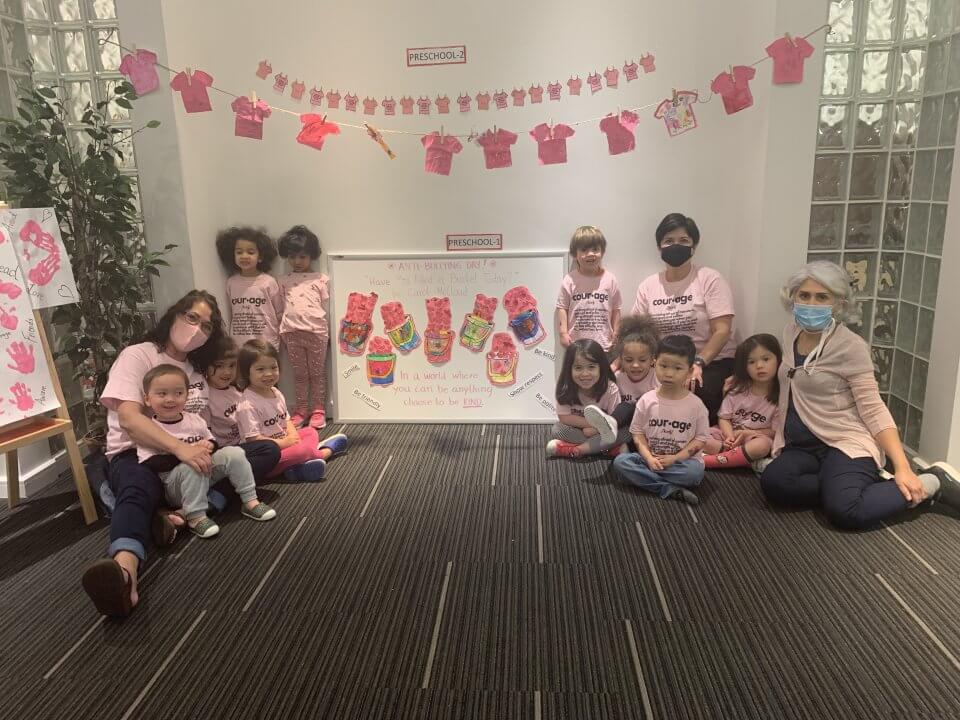 Since this event, many have been inspired to raise awareness and funds for anti-bullying programs. Wherever you are, you can safely participate in online rallies and sprinkle kindness in many ways on this year's Pink Shirt Day.
Meet Jaxsen
We had the incredible honour to get to know Jaxsen and his family. Jaxsen is 3 years old and loves to sing, ride his scooter, play with Magna-Tiles, bake cookies with Mom, do boxing drills with Dad, watch cartoons, and spend time with his family. He likes Star Wars, Paw Patrol, Marvel Super Heroes, chicken curry and rice, corn and ice cream. He dislikes bullies and crust.
We asked Jaxsen's father to tell us about their idea and why they felt it important to share the t-shirts with Jaxsen's classmates.
Lito: I had the unfortunate experience of being bullied in elementary school and during junior secondary, so I've always been an advocate for this cause. No parent wants their child to go through these hurtful and negative experiences, and we think it's great that Kids & Company are doing their part to bring awareness to the issue. We feel that Thaisbher and all of Jaxsen's teachers really foster an environment that encourages individual expression and teaches confidence, empathy and kindness.
How is Jaxsen involved in this Pink Shirt Day initiative?
Lito: Jaxsen is the Chief Overseer of this Pink Shirt Day initiative and was responsible for giving the final approval and thumbs up for the design on the shirt he and I envisioned. Most importantly, Jaxsen is a committed anti-bullying ambassador and his goal is to spread kindness and remind everyone they can be courageous.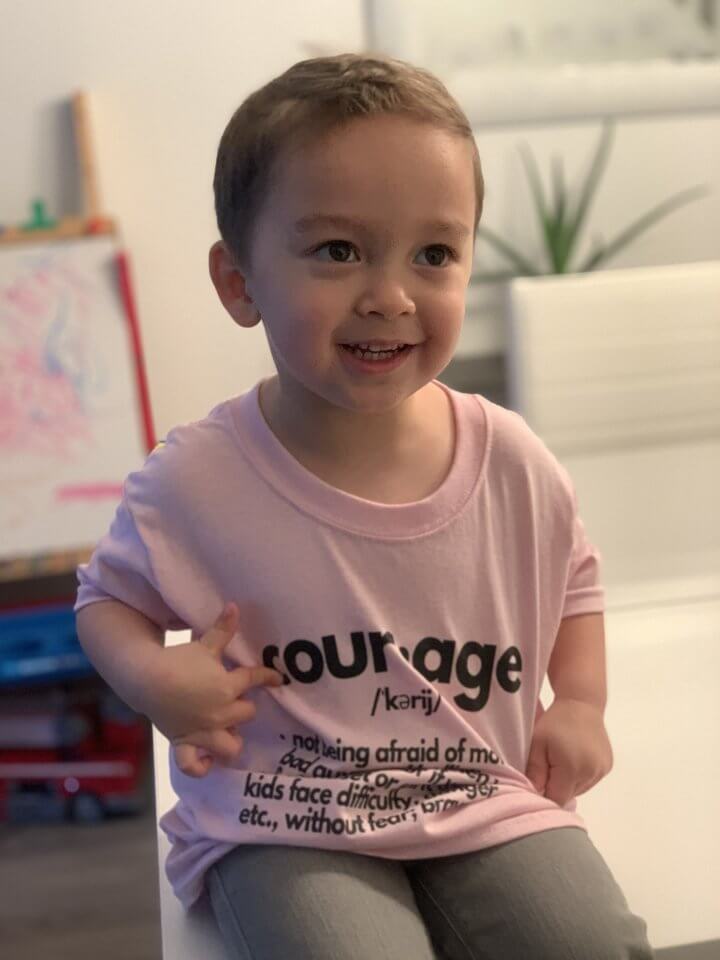 What is the inspiration behind the design of the t-shirt? What does courage mean to you in relation to anti-bullying?
Lito: The inspiration is to uplift and inspire Jaxsen and other children to be courageous. The message is a simple reminder that we all have it in us to be brave and strong. Standing up for yourself and standing up for the ones that need support emanates courage, compassion and self-respect.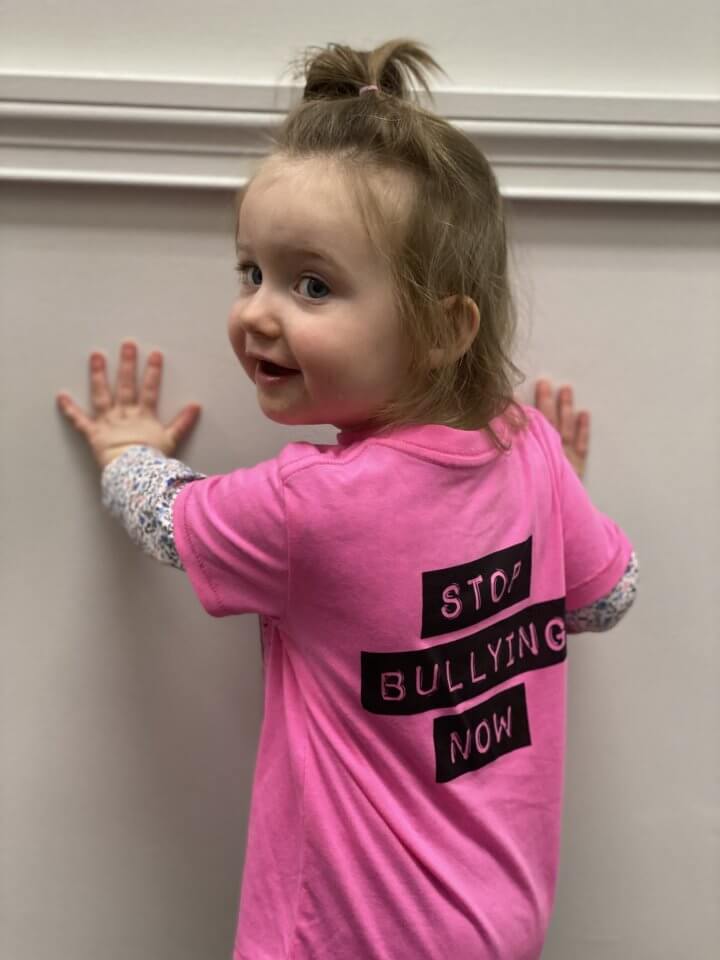 What is your message to children who face bullying?
Lito: Bullying is wrong. No child should be afraid or feel uncomfortable. Our message is that you're not alone, it's not your fault and there is support. There are actions and skills that you can learn to negate this behaviour and to make it stop.
What can children do to take a stand against bullying, even if it's not happening to them?
Lito:
Tell your parents, teacher, counsellor or trusted adult
Walk away
Ask for help
Stand up and say "STOP!"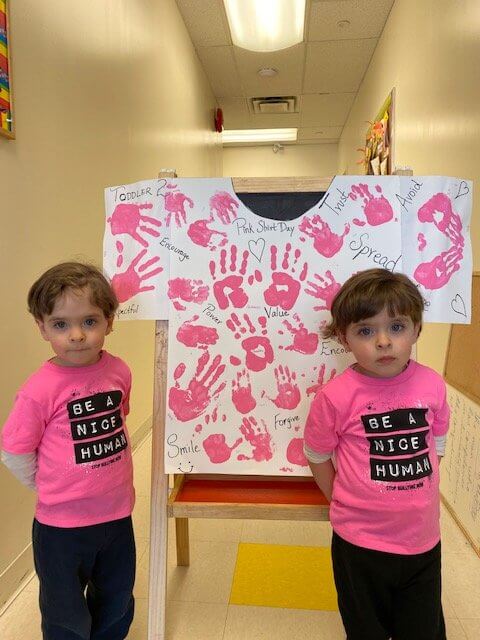 Lastly, is there anything else you would like to share with the Kidco community?
Lito: We feel parents need to be aware of the effects of bullying which can be both physical and mental. The lasting effects of being bullied can be detrimental to a child's well-being so it's important to us that we do our part in terms of awareness and most importantly having conversations with Jaxsen. It all starts at home with good parenting (we try our best), modelling good behaviour and supporting the development of Jaxsen's self-esteem. Like every parent, there are characteristics and qualities that we strive to nurture in our son; resilience, empathy, humility, patience, honesty, grit, determination, kindness, compassion and courage! As a family, that's our aspiration and I think Jaxsen's morning mantra encapsulates all of this, "Every day, in every way, I'm getting better and better and better."
Thank you Jaxsen and Lito for inspiring us all to take a stand against bullying! To see more of Jaxsen's designs or purchase a shirt for your child, visit his store!
How do you plan to celebrate the day? Let us know in the comments below!
Posted on: Friday February 19th, 2021
Posted by: Kids & Company