Tips for Playing Safe this Halloween
Halloween can be one of the most exciting days of the year for children; it's no secret that children love dressing up and eating candy.  As a parent to young children, Halloween can also be a source of worry. There are so many factors to consider: Will the streets be safe for trick or treating? Will the children eat too much candy and feel sick? We want to help make this day not only stress-free but one of fun and excitement — We've provided our top 10 tips on how to make this Halloween a safe, healthy, fun celebration for your family!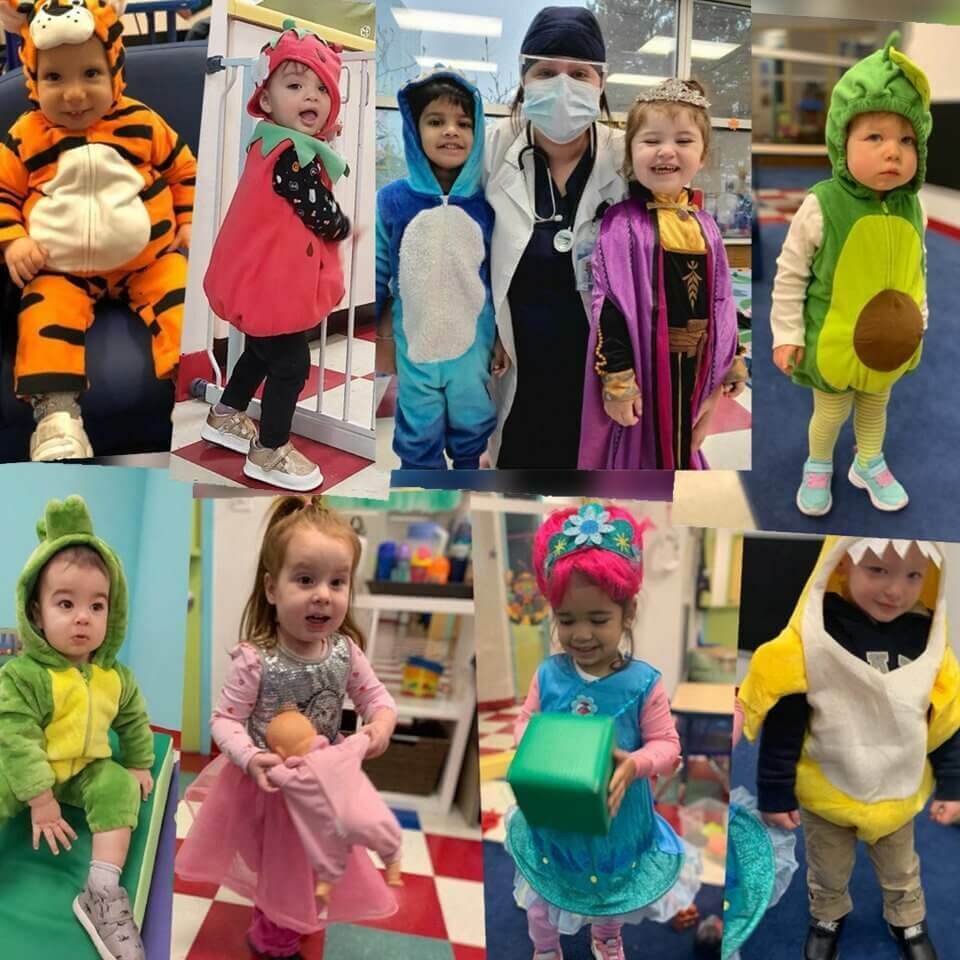 Map out a route.

Before Halloween evening, decide on the route you will take as a family. We suggest opting for a closely-packed neighbourhood with limited road traffic, wide sidewalks, and of course, festive Halloween decor.

Don't forget about "Stranger Danger."

Halloween festivities involve a lot more interaction with strangers than other holidays. Talk to your child before heading out and remind them not to enter strangers' homes or vehicles to get candy. Another good rule of thumb is to only approach homes with their porch lights on.

Follow the safest path.

Ensure that children walk (not run) from home to home and use the sidewalk whenever possible. Instead of crossing and recrossing the street, it's best to go up one side of the street and down the opposite side (and - of course - remind your children to always look both ways before they do cross).

Avoid all-black or dark-coloured costumes.

It's best to avoid dark-coloured costumes and instead opt for lighter, more reflective materials. If your child is set on a dark-coloured costume,

consider adding reflective tape

! Children can also carry glow sticks or flashlights to help them see and be seen.

Test the costume before heading out.

Hats and face masks should fit properly to prevent them from sliding down, covering the eyes, and blocking vision. Costumes should also be the right length to avoid tripping.

Ensure costume labels indicate "flame-resistant" fabric.

This includes accessories such as wigs, masks and gloves. With all of the jack-o-lanterns out, it's better to be safe and opt for flame-resistant fabrics.

Don't skip dinner.

So many parents fear Halloween as they see it as inevitable that children will become hyped-up on too much sugar. While that can definitely happen with too many Halloween treats, one way to discourage your children from overindulging is to ensure they have a solid meal before trick or treating. 

Set expectations.

If you have a co-parent, we suggest communicating before the holiday to determine what you're comfortable with regarding candy consumption. That may be letting your child have only a few pre-inspected candies when trick or treating or rationing the candy over the days following Halloween.

Inspect the candy.

Ensure your children don't consume any candy that hasn't been inspected by you. When you arrive home, go through the candy and discard any treats whose wrappers are damaged (and those without any wrappers at all).

Monitor your jack-o-lantern.

On busy nights like Halloween, instead of using a real candle in your lantern, opt for an artificial flame instead. Also, ensure your decorations (including your lantern) aren't a tripping hazard for trick-or-treaters.
With all that said, at the end of the day, what's most important is doing what feels best for your family. If you have a co-parent, work together to determine what you're comfortable with and ensure expectations and rules are clear. Above all, remember to have fun and take note of the joy you'll undoubtedly see on your child's face!
Happy Trick or Treating!
Posted on: Friday October 21st, 2022
Posted by: Kids & Company