To learn about the national child care funding in Canada, please click here.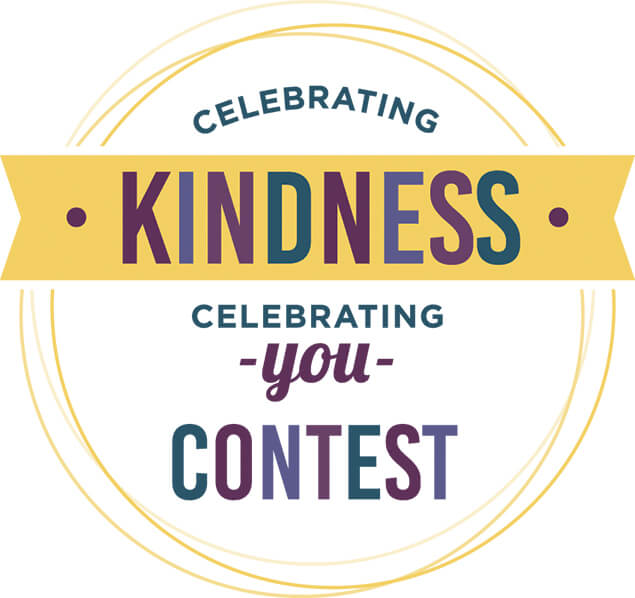 Celebrating Kindness, Celebrating You!
We've all been through a lot this past year from having babies during the pandemic and not being able to see our family and friends, to working (and schooling!) from home. Even job loss. These have been scary times.
It's now time to celebrate the silver linings and pull as much good as we can from this pandemic. It's time to celebrate the kindness we've encountered along the way. It's time to celebrate YOU!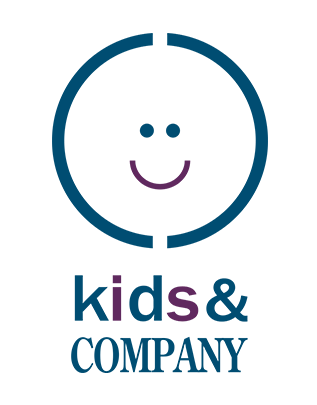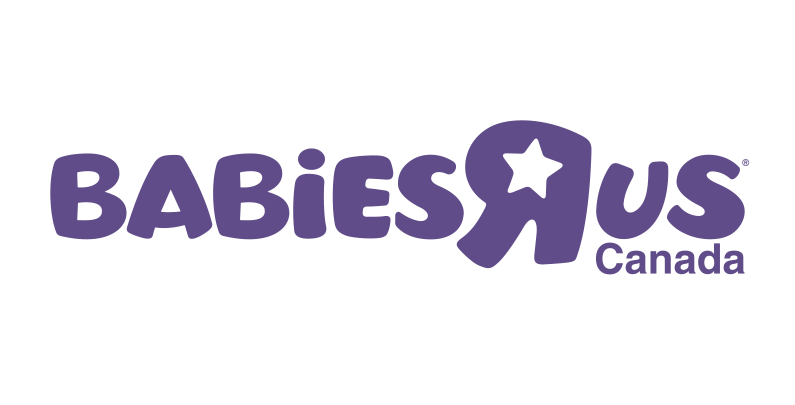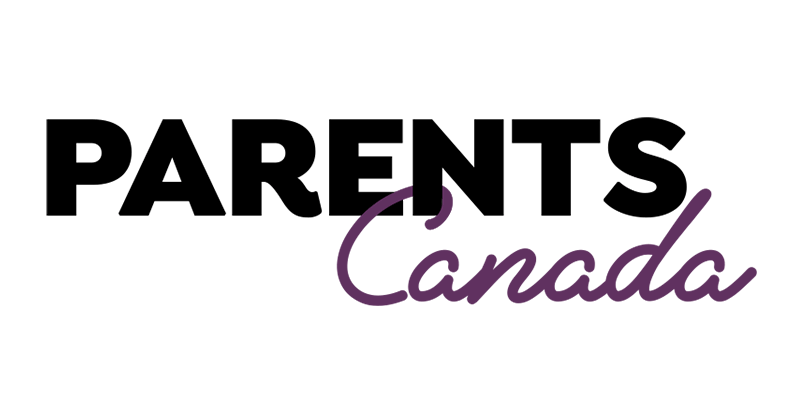 Kids & Company, Babies R Us® and ParentsCanada want to spread the kindness. We want you to win!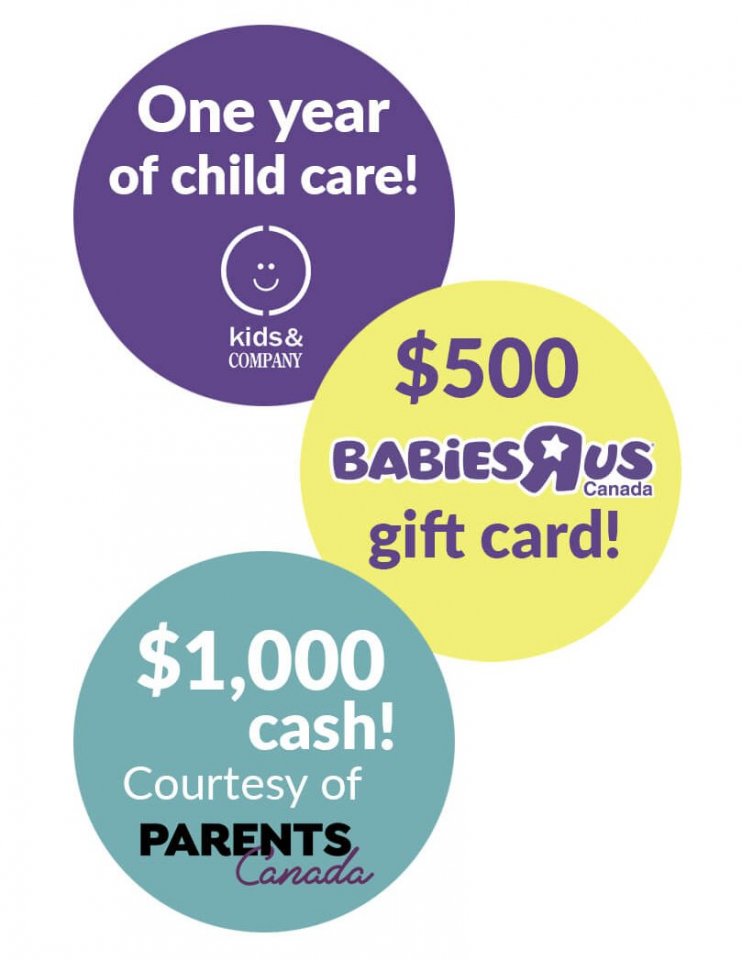 The Prizes
By entering, you will have a chance to win 1 of 3 incredible GRAND PRIZES!
One year of child care at Kids & Company (new registrations only)
$500 Babies R Us® gift card
$1,000 CASH Courtesy of ParentsCanada
PLUS, you will have an opportunity to win one of our amazing monthly prizes!
Twenty days of back up child care
Ten $50 gift cards from Babies R Us®
Contest opens July 6, 2021. Monthly prizes will be drawn, so enter NOW for more chances to win! Grand prizes will be drawn at the end of the contest.
Contest closes September 30, 2021.
Share this with your besties!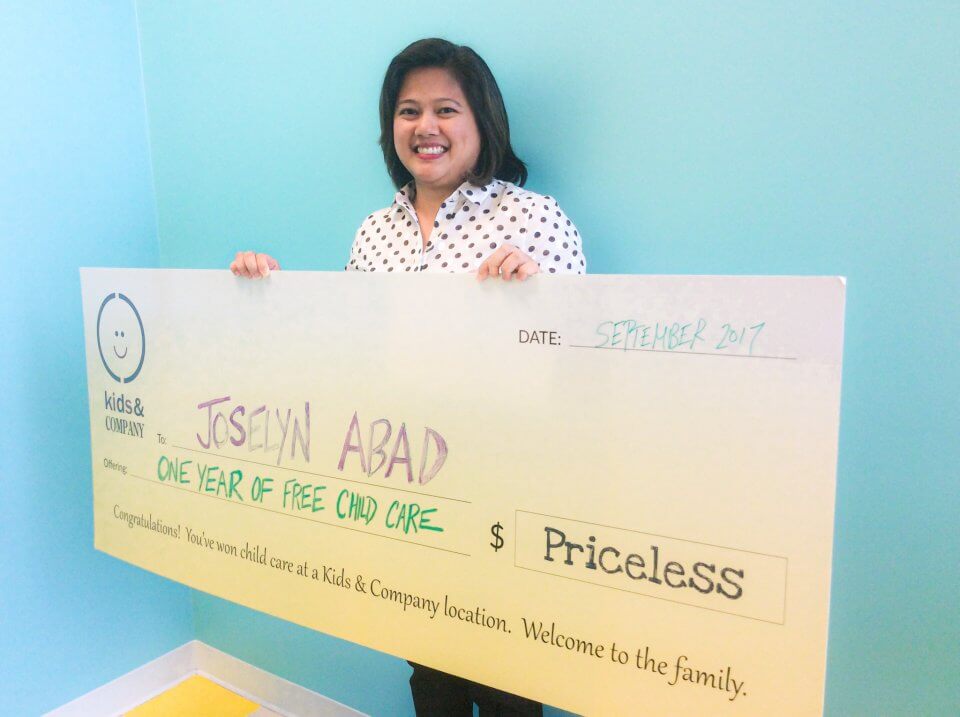 This could be you!
Joselyn Abad from Milton, ON, our previous contest winner of one year of free child care from Kids & Company!
Our Weekly Winners so far ($500 Babies R Us® gift card):
Diana K. from British Columbia
Ashley W. from Manitoba 
Morgan B. from British Columbia
Debbie L. from Alberta
Navaratnasingam A. from Ontario
Michael D. from Nova Scotia
Alexander L. from Ontario
Kayla G. from British Columbia
Karina H. from Ontario
Faiza A. from Ontario
Share an Act of Kindness!
Enter below by sharing one act of kindness that you have encountered over the last year. This can be something you have done for someone else or something that someone else has done for you. We want to celebrate and share these acts of kindness!
Thank you to everyone who entered our contest and shared with us your act of kindness. The contest is now closed! Congratulations to all our winners! Winners will be contacted via email.
Our Grand Prize Winners: 
Jessica P. from Nova Scotia – 1 Year of Child Care at Kids & Company
Christine P. from Ontario – $500 Babies R Us® Gift Card 
Anastasiya S. from Alberta – $1,000 CASH Courtesy of ParentsCanada
Our Weekly/Monthly Winners:
Diana K. from British Columbia
Ashley W. from Manitoba
Morgan B. from British Columbia
Debbie L. from Alberta
Navaratnasingam A. from Ontario
Michael D. from Nova Scotia
Alexander L. from Ontario
Louise M. from British Columbia
Kayla G. from British Columbia
Karina H. from Ontario
Faiza A. from Ontario
Richmond Hill - Corporate office (No child care services)
Larry Uteck (Southgate Dr)
Pine Village South End, by Kids & Company
Pine Village Brighton, by Kids & Company
Pine Village Brookline, by Kids & Company
Burlington Children's Centre
Brightstart Burnaby, by Kids & Company
Royal Oak Out of School Care
Pine Village Kendall Square, by Kids & Company
Pine Village Porter Square, by Kids & Company
Brightstart Coquitlam, by Kids & Company
Etobicoke (Bloor & Islington)
ABC Kiddie Kampus Exeter, by Kids & Company
Apple Hill Academy Freehold by Kids & Company
Apple Hill Academy Howell by Kids & Company
Pine Village JP Revere, by Kids & Company
Pine Village JP South Street, by Kids & Company
Tyke Town Lake St. Louis, by Kids & Company
ABC Lake St. Louis, by Kids & Company
Apple Hill Academy Manalapan by Kids & Company
Mississauga Gateway Centre
Pine Village Needham, by Kids & Company
Pine Village West Newton, by Kids & Company
Pine Village Newton Highlands, by Kids & Company
ABC O'Fallon, by Kids & Company
Oakville West (3471 Wyecroft Rd)
ABC Kiddie Kampus Old Forge, by Kids & Company
ABC Kiddie Kampus Pittston, by Kids & Company
Brightstart Port Coquitlam, by Kids & Company
ABC St. Charles, by Kids & Company
Tyke Town St. Peters, by Kids & Company
ABC St. Peters, by Kids & Company
Surrey Professional Centre
Brightstart Cloverdale, by Kids & Company
Tyke Town Troy, by Kids & Company
ABC Kiddie Kampus East Mountain, by Kids & Company
ABC Kiddie Kampus King's College, by Kids & Company
Richmond Hill - Corporate office (No child care services)
Larry Uteck (Southgate Dr)
Pine Village South End, by Kids & Company
Pine Village Brighton, by Kids & Company
Pine Village Brookline, by Kids & Company
Burlington Children's Centre
Brightstart Burnaby, by Kids & Company
Royal Oak Out of School Care
Pine Village Kendall Square, by Kids & Company
Pine Village Porter Square, by Kids & Company
Brightstart Coquitlam, by Kids & Company
Etobicoke (Bloor & Islington)
ABC Kiddie Kampus Exeter, by Kids & Company
Apple Hill Academy Freehold by Kids & Company
Apple Hill Academy Howell by Kids & Company
Pine Village JP Revere, by Kids & Company
Pine Village JP South Street, by Kids & Company
Tyke Town Lake St. Louis, by Kids & Company
ABC Lake St. Louis, by Kids & Company
Apple Hill Academy Manalapan by Kids & Company
Mississauga Gateway Centre
Pine Village Needham, by Kids & Company
Pine Village West Newton, by Kids & Company
Pine Village Newton Highlands, by Kids & Company
ABC O'Fallon, by Kids & Company
Oakville West (3471 Wyecroft Rd)
ABC Kiddie Kampus Old Forge, by Kids & Company
ABC Kiddie Kampus Pittston, by Kids & Company
Brightstart Port Coquitlam, by Kids & Company
ABC St. Charles, by Kids & Company
Tyke Town St. Peters, by Kids & Company
ABC St. Peters, by Kids & Company
Surrey Professional Centre
Brightstart Cloverdale, by Kids & Company
Tyke Town Troy, by Kids & Company
ABC Kiddie Kampus East Mountain, by Kids & Company
ABC Kiddie Kampus King's College, by Kids & Company