Okotoks
Our Centre
Our Kids & Company Okotoks centre is located in the thriving and growing community of Westmount. We are situated just across the street from the Westmount School where we walk students to and from for our Before and After School Program. We have 11 classrooms and can accommodate up to 136 children who range in age from infants to our "big kids," who are school age. A typical day at Okotoks includes unique Kids & Company programs such as Alpha Mania (pre-literacy and reading), Mini Masters (art) Munchkinetics (movement), science, yoga, music and French. These programs encourage creativity, self-expression and our children absolutely love them! We have an amazing team of teachers who work hard to establish a safe, educational and nurturing environment for our students and their families. We think it's very important that our families are with us every step of the way through constant communication and interaction. You are always involved in your children's daily routines and milestones through daily reports, regular newsletters, webcams, events, workshops and more. Subsidies are accepted in Alberta for families who qualify. Contact the Centre Director or click here for more information from Alberta Child and Youth Services. Did you know we have camp programs for school age kids? Sign up for a day, a few days, a week or the entire summer and let them explore their communities, stretch their minds and build lasting friendships! Find out more here Kids & Company is a proud member of the Okotoks Chamber of Commerce.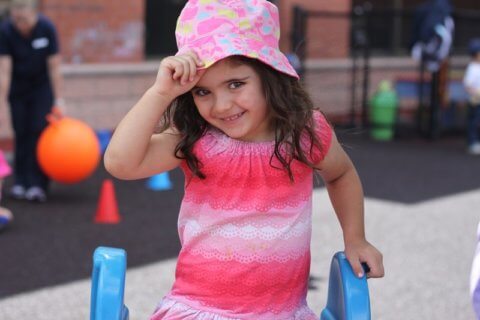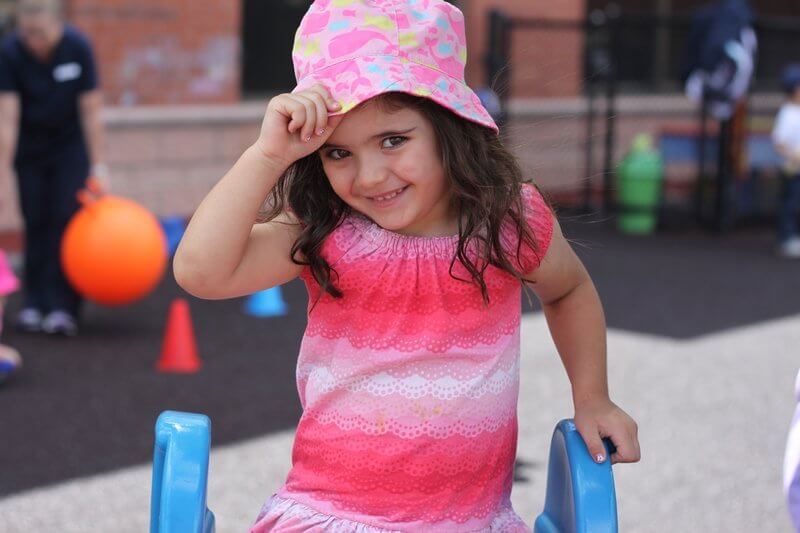 Our Centre Information
Address
Okotoks
239 Westland Street
Okotoks, Alberta, T1S ON8
Contact Information
403.982.8003
okotoks@kidsandcompany.com
Centre Hours
Monday to Friday, 6:30 am - 6:00 pm
Meet The Director
Hello! My name is Brittany Fancey and I am the Director at the Kids & Company Okotoks centre. I hold a diploma in Early Childhood Education from Humber College. I have been working in the child care field for over 6 years and am a big advocate for advances in early learning and development. I moved to Calgary from Ontario in 2011 and loved it so much that we bought a house here and started a family! We love to spend our free time at the lake, park or exploring new areas in Calgary. My son is the most brilliant star in my universe and being a mom has really opened a new point of view regarding high-quality child care; this is why I am truly excited to be a part of the Kids & Company team and represent their high standards and excellence in early learning. We are a close-knit group and the atmosphere makes it feel as though we are all one big family, which is always a good feeling when it really is a home away from home. I hope to continue to uphold the amazing reputation of the Okotoks centre while bringing my unique ideas and innovations to enrich the programming and inspire the educators. I would be thrilled to meet you and your family! We look forward to welcoming you at the Kids & Company centre in Okotoks so you can see for yourself how incredible the program is in providing the right care and education for your children.