Schaumburg
Our Centre
Welcome to Kids & Company Schaumburg! 
This Schaumburg location is in the Hoffman Estates neighborhood, near the intersection of E Higgins Rd. and Golf Rd. We are in a standalone building situated about 50 ft back from the main road and have ample parking for pick-up and drop-off time. 
Inside you'll find lots of natural light streaming into our spacious and colorful rooms. Each room is equipped with educational and age-appropriate toys as well as a password-protected webcam that lets caregivers check in on their children throughout the day. We also have a large gross motor room where children can get physically active when there is inclement weather. 
The large outdoor playground is fenced in and has 2 separate areas; one for younger children working on their motor skills, and another for older children who are ready to climb and run. Both areas have sunny and shady spots and plenty of toys to accommodate fun and exploration.
2 fun facts about our location: there are 10 languages spoken, and our educators have a collective 300 years of experience with children! 
We have 9 classrooms that can accommodate 137 children from 6 weeks to 6 years old. The Infant, Toddler, Preschool, and Kindergarten Prep programs are available on a part-time or full-time care basis. 
At Kids & Company, we use an emergent curriculum and learn-through-play philosophy. This means children are presented with learning opportunities in direct response to their individual interests and skills. Our children are immersed in experiences that enhance language, literacy, a sense of music and rhythm, and socialization so that they may develop independence, confidence and a positive sense of self and the world around them.
Children are provided with a hot lunch and 3 snacks each day, catered by our in-house Kidco Kitchen. The Kidco Kitchen is founded on a fresh-from-scratch philosophy and our food contains no additives, preservatives, artificial flavours or colours. Learn more here. 
Let's Meet! 
If you're interested in our Schaumburg location, please fill out the inquiry form below. You can indicate multiple locations in the comment section if you are unsure about your top choice.
Once submitted, one of our Parent Customer Care representatives will reach out via phone or email within 24 hours (48 hours on weekends and holidays). During that exchange, you'll be able to ask questions, learn more about fees, book a tour, and find the best suited location for your child.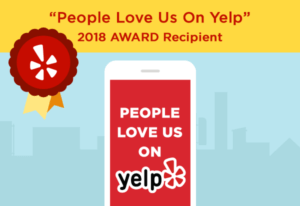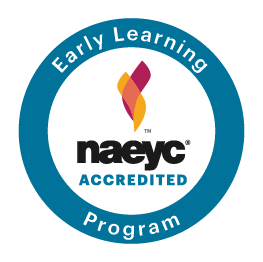 Our Centre Information
Address
Schaumburg
150 W Higgins Road
Schaumburg, Illinois, 60195
Contact Information
224-353-6813
schaumburgillinois@kidsandcompany.com
Centre Hours
Monday to Friday, 6:30 am - 6:00 pm
Meet the Director
Welcome to Kids & Company Schaumburg. My goal is to partner with you and your child in their journey through early learning. As a parent myself, I understand that selecting a quality childcare program is a HUGE decision. We are very fortunate to be in an amazing area that welcomes families and encourages involvement within the community. Kids & Company provides proprietary age and developmentally appropriate curriculum. Your child will have a variety of opportunities to learn, play, explore and grow. Imagination and creativity are also encouraged in all the activities and programming. I have always held a special place in my heart for the Early Childhood Field. I have been in the educational field for over 30 years. I started as a teacher in a Preschool program right out of High School. I then worked in the Public School system and found myself drawn back into the Early Childhood field. I worked as a Kindergarten Teacher, Assistant Director and found my home as a Director, leading amazing Educators and making a difference to many families. In the midst of my career, my job that I am proud the most of was becoming a mother. My son attended the Early Childhood programs and I am proud to say, that he is a wonderful young man today. Education has always been a passion for me and I wouldn't change it for the world. As I was growing as an Educator, I attended Oakton Community College and earned my Early Childhood Certification. I then went to Roosevelt University where I am completed my Bachelor's Degree in Education. In my personal time, I enjoy family fun. I have been lucky to have been married to my husband for over 20 years. We focus on spending time together with our son just enjoying life every day. Our son keeps us busy and we love to head to the city to enjoy museums, the Zoo, or just a walk around the lakefront. I enjoy reading and find myself a book worm. You will most likely find us at the library on the weekends. Overall, I just enjoy making memories and look at each day as a present, just waiting for me to open. Now that you know more about me, I would love to meet you. Stop by our Schaumburg center for a chance to see how Kids & Company can provide quality care and education for your child!