As a Parent, Sometimes Practical Beats Romance…right?
Admittedly, my wife and I are quite new to having date nights - period.  With 2 young kids and no family in town to speak of, we have been out on a "date" only a few times in 4 years (when the in-laws were in town, etc).  And quite frankly, we were just never sure about how our kids would react to a babysitter, much less how this person was going to put our dynamic duo to sleep all by herself.
But this fall, we suddenly found ourselves referred to a couple amazing babysitters and so as many have been telling us for the last 4 years, we knew it was important to schedule this time just for us and we committed to doing it once a month.
Now, the first date night was awesome!  We had an 8:00pm reservation at one of the "hot" restaurants in town that as parents, we've only read about in local magazines and/or drove by during the day running errands.  There we were, actually out at NIGHT…in a romantic restaurant full of adults (not a single paper place mat and box of crayons in sight), having adult conversations, drinking adult beverages and ordering appetizers and desserts like they were going out of style.  Why not, it was a big night out.  "I can't believe we waited this long to do this" I'd say as it was like being sent back in a time machine to 2008 BC (Before Children).  When we got home, the kids had long been asleep, we paid the babysitter and both agreed it was a fantastic night.  Great work, us!
Fast forward to tonight, our 4th official date night, and tell me if you see a stark contrast between date 1 and 4.  Tonight, we started our dining experience at 5:30pm (i.e. right after work, as we had things to accomplish in a limited time!).  We didn't dine at a "hot" new restaurant but at a national chain – chosen because we had some gift cards that were given to us that still had balances on them so a perfect opportunity to use them up.  We had one small glass of wine each and opted to forgo appetizers & dessert.  We were done within an hour, and then proceeded to the nearby mall so we could do a little long-overdue shopping that has proven impossible with 2 kids in tow – I mean have you ever tried to try on more than 1 pair of jeans with a 4 & 2 year olds' attention span?  And after we got home and put the kids to bed, we capped it off by watching a show we've had PVR'd for ages and just hadn't got around to watching yet.
A fantastic night in a totally different way.  Essentially, tonight's date night was an opportunity to yes, have a nice dinner together, but mainly it was an opportunity to check off a handful of things from our ever-growing To-Do list.  And I have to say, we were both pretty happy with that because as parents, we recognize an opportunity to get stuff done when we see it and we seized it tonight!
Was this our most romantic date ever?  No.  Our most productive & practical so far?  Absolutely.  And we are looking forward to having many more of both kinds in the years ahead!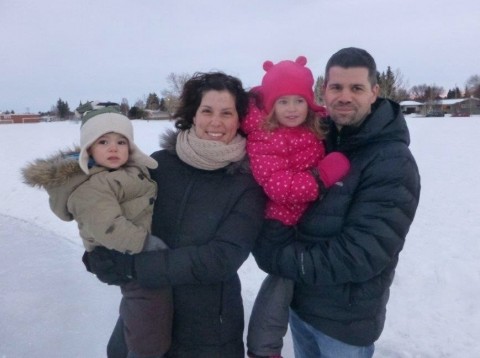 Scott Taylor, our Director of Marketing & Operations for Alberta, is a busy Calgary father of two (to Jainie & Joshua, 4 & 2) and these days can name more My Little Pony & Thomas the Tank Engine characters than any one grown man should be able to ;-) Scott can be reached at staylor@kidsandcompany.com
Posted on: Thursday February 20th, 2014
Posted by: Kids & Company