Bean Bonanza
This month, our students are learning all about beans and lentils as a protein in their Kidco Kitchen Nutrition curriculum. We LOVE beans at the Kidco Kitchen whether they are mixed into a stew, dip or are featured as the main ingredient in a meal. What other food is high in protein and has virtually no fat and has more fiber than most whole grain foods? The answer is beans!!!! Beans are one of nature's healthiest foods, they are naturally low in fat, do not contain non-saturated fat or cholesterol, and provide important nutrients such as fiber, protein, calcium, iron, folic acid and potassium. Throughout the year, we serve many different beans, chick peas, kidney beans, navy beans, black beans, edamame and lentils, both mixed into a dish or as the featured ingredient. Beans are an amazing alternative to meat if you're a vegetarian and we serve plenty of yummy bean substitutions for our veggie meals.
In the first week of our unit on beans, our students learned all about where beans come from. By using raw beans, a plastic container and paper towel, we germinated beans ourselves!  The children loved observing and logging the progress and growth of their beans. This fun activity helped improve their fine motor skills, taught them to follow direction and improved their observation abilities. We also focused on what beans are, where they come from, and talked about different types of meals we can enjoy with beans as the main featured ingredient.
In week two, we explored a variety of beans using all five senses: sight, sound, smell, taste and touch. Each classroom received an assortment of cooked beans and lentils. The children had a great time sorting through a variety of beans of all shapes, colours and sizes! At lunchtime, we encouraged the children to try each kind of cooked bean! This activity helped them learn how to sort and compare and was also great for developing their sensory and decision-making skills.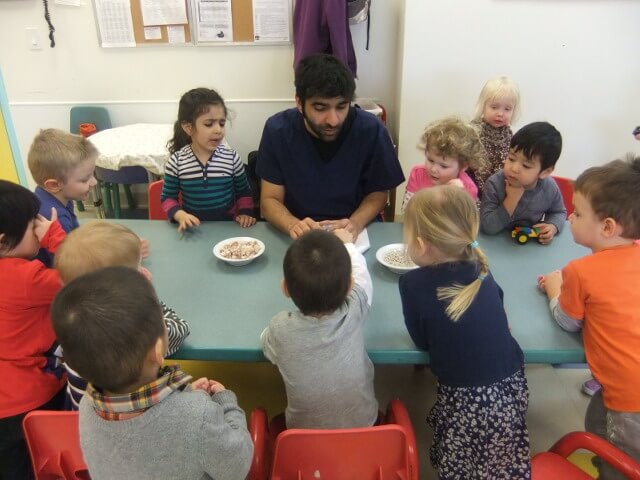 In addition, they also read the classic book "Jack and the Beanstalk", which is one of my family's all-time favourite adventure stories! This story helped them further understand how beans grown and was great for their imagination!
In week three, our students learned how beans help us grow and how they help us develop our muscles through our Munchkinetics program. We discussed how beans are plant based and how they belong to the legume family. The kiddies love that the Munchkins get special powers from eating bean protein which gives them super strength! There is a mineral in beans called iron that carries oxygen in the body, this helps the Munchkins stay alert and strong.
Finally, in week four our kiddies will review all of the important information they have learned throughout the month and go over the importance of beans in our diet!
If you're looking for a yummy bean recipe to try at home, we suggest our popular Kidco Kitchen Beanny Biryani.  This dish has been a huge hit with our kiddies at the centres!
Kidco Kitchen Beanny Biryani
*Makes 6 portions
What you need:
- 1 Cup Dry Lentils
- 1 Tbsp Veggie Oil
- 1 Cup Diced Onion
- 2 Tbsp Garlic
- 2 Cup Broccoli, Cauliflower, Carrot
- 1 Tbsp Curry Powder
- 1 Cup Brown Rice
- 1/4 Cup Raisins
- 2 Cup Veggie Stock
- 1/4 Cup Peas
What to do:
1. Be sure to wash your hands before you begin.
2. Heat veggie oil over medium heat in a large pot; sauté onions and garlic until translucent.
3. Add veggie stock, brown rice, curry powder, and dried lentils into the large saucepan and bring to a boil over high heat.
4. Reduce to a simmer and cook until the rice and lentils are tender (about 40-50 minutes). Check mixture after 30 minutes and add more veggie stock if necessary and add the vegetables and raisins for the remaining cook time.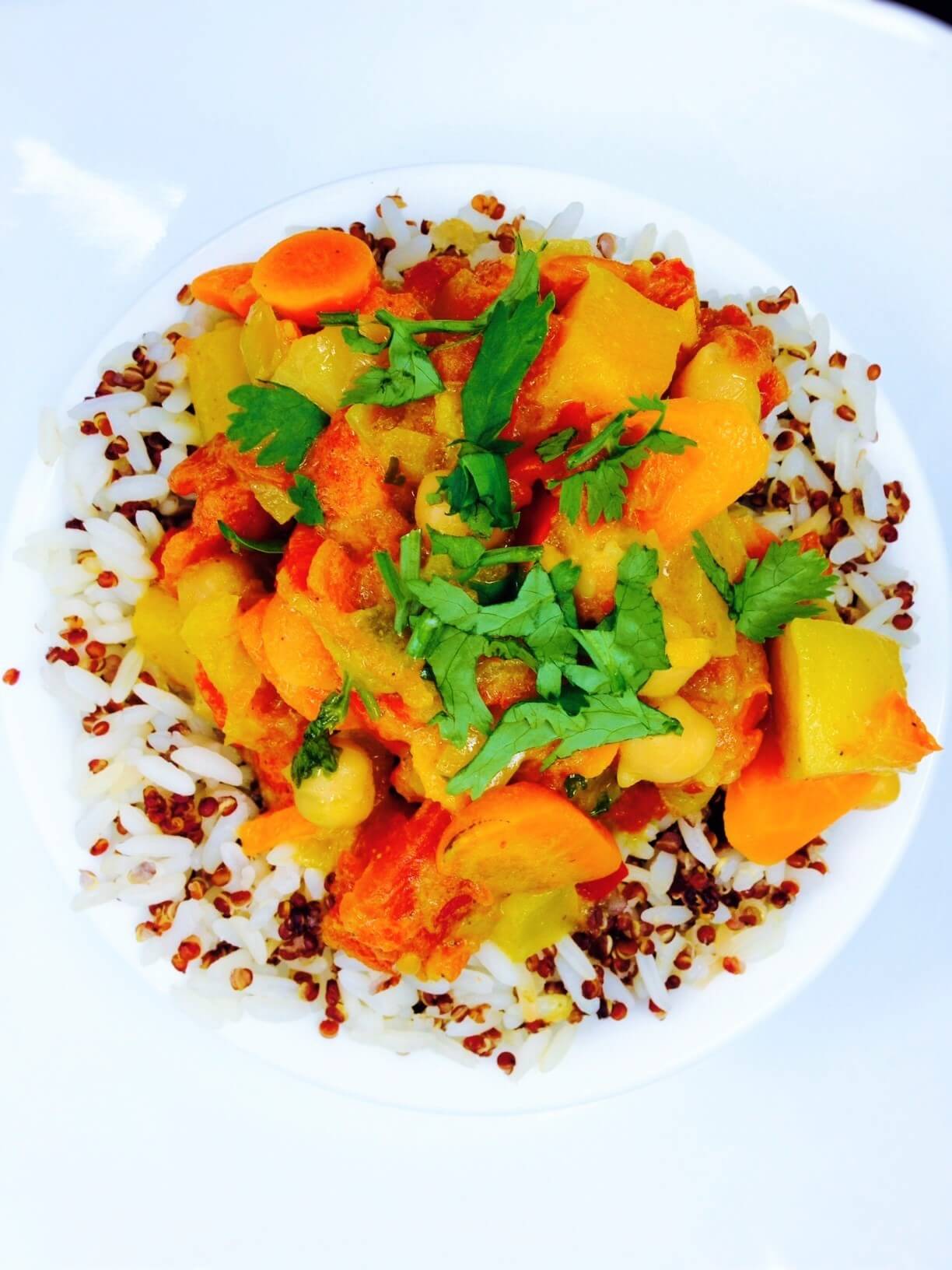 Don't forget to follow us on Twitter @kidcochildcare and on Instagram @cheflisaruscica!
Cheers,
Chef Lisa Ruscica
Chief Food Ambassador
Posted on: Wednesday April 26th, 2017
Posted by: Lisa Ruscica