Books that Honor Hispanic Heritage
September marks the beginning of Hispanic Heritage Month in the United States, which runs through the middle of October (with October marking the beginning of Canada's Latin American Heritage Month). It is a time to celebrate the rich culture of Hispanic and Latino communities. Diversity is incredibly important to us at Kids & Company – it is a key pillar of our Kidco Way values.
Throughout the month, the children will have the opportunity to listen to stories and songs, learn new Spanish vocabulary, and enjoy a variety of learning experiences as they play. 
Reading to children at home is a great way to introduce new concepts and spark meaningful conversations. Below are our top three favourite books that honor and celebrate Hispanic and Latino culture.
"Mango, Abuela, and Me" tells the story of a young girl named Mia and her grandmother who struggle to communicate with each other due to a language barrier. Mia's grandmother speaks Spanish, while she speaks English. The book authentically portrays Hispanic culture and touches on family and immigration themes. Mia finds creative ways to connect with her grandmother, such as using a parrot named Mango, and bonds with her through a shared love of gardening. This book seamlessly incorporates both English and Spanish into its narrative.
"What Can You Do with a Paleta" revolves around a young boy who is enjoying a hot summer day in San Antonio, Texas. He explores various activities he can do with a paleta, a Mexican frozen fruit popsicle. Through his experiences, readers are introduced to vibrant Mexican culture and traditions, including colorful paletas, as well as his lively neighborhood, and the diverse people with whom he interacts. This book reminds us to take pride in, and celebrate, the spirit of multiculturalism. 
"Alma and How She Got Her Name" follows a young girl named Alma who finds her full name "Alma Sofia Esperanza José Pura Candela" to be too long and wonders why she has so many names. Her father explains the significance of each of her names, which are all connected to her ancestors and their unique qualities. Through her father's stories, Alma discovers a sense of pride and identity in her heritage, and learns to value her name and the stories that each one carries. This book celebrates the importance of family history and cultural roots.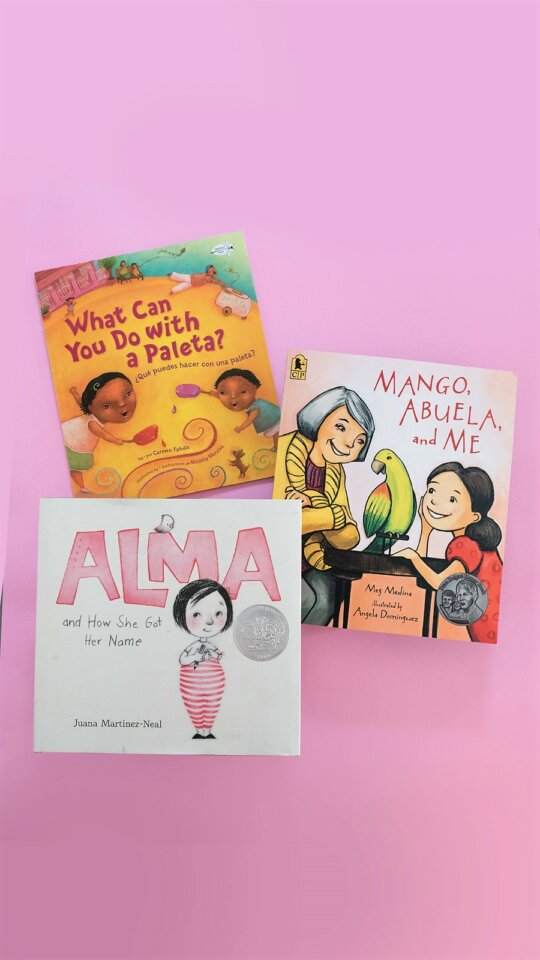 Posted on: Friday September 15th, 2023
Posted by: Kids & Company