Building a More Eco-Friendly and Ethical Kids Wardrobe
Kids & Company has partnered with Monica Munguia Samperio, founder of Pingo Apparel, to provide families with some insight on building an eco-friendly and ethical wardrobe for your little one (and yourself!). Pingo Apparel is a mom-owned online clothing boutique from Canada that has curated a fashionable collection of ethically made clothing for kids and their parents. 
Monica, a mother of two, founded Pingo Apparel in 2018 with the goal of providing families with ethically produced, sustainable clothing for the whole family. P.S. All Kids & Company families will receive 20% off all regularly priced items on the Pingo Apparel site using the promo code KIDSVIP20. 
Building a more Eco-Friendly and Ethical Kids Wardrobe
By: Monica Munguia Samperio
Before we dive into the different alternatives to build a more eco-friendly and ethical wardrobe for our kids, I would like to mention why it is important to be more mindful of the things we buy.
If you didn't already know, the fashion industry produces 10% of all humanity's carbon emissions (Business Insider). The environmental costs of fast fashion are undeniable. From landfills covered with mountains of donated clothes and leftover fabrics; chemicals being discarded into rivers, soils, and air; to the excess of water this industry uses in order to produce clothes. It is the second-largest consumer of the world's water supply, after Agriculture (Business Insider). And this doesn't stop here, the man production of cheap clothes goes hand in hand with poor working conditions and low wages for those who make our clothes. I invite you to watch this documentary I watched five years ago that changed my perspective on fashion, and greatly influenced the way I shop. The True Cost. Check it out!
I, too, think all of this is pretty scary and overwhelming. Trying to make a difference in the world, as an individual, isn't easy. It requires determination, discipline, time, and more often than not, more money! Buying well-made clothes that are fair-trade and made with organic or recycled fabrics is always more expensive. And this is definitely the main deterrent for parents when shopping for their little ones, who will likely outgrow their clothes within months. Why buy those expensive pair of pants if their kid is going to clean the pavement of the streets with them? I have a friend who buys $5 dollar pants and tops for her children. She doesn't have time to treat the stains so by buying cheap clothes, she can easily dispose of them. And that's the reality for many parents. Who has time to hand-wash, or spot clean their kids' clothes? It's hard, I know, but this is where our mind and will to make a difference come into play. So, here are a few tips to help you take that first step to start building a sustainable wardrobe for your kids, and for you too, why not?!
When Price is not an Issue
If you don't have a problem with spending money on your kid's wardrobe, then I invite you to buy clothes from small shops, like Pingo Apparel. This online shop sells ethically made clothing for kids and parents. It's solely curated with brands that follow fair business practices, and that mainly use organic cotton, and other eco-friendly fabrics and low impact dyes to make their clothes. Everything in this shop is fair trade, and you will be able to tell the difference in quality between the clothes Pingo Apparel sells and those mass-produced like Zara or H&M. In addition to that, for every purchase you make, Pingo Apparel donates food to kids in need through Mary's Meals.
Conservative Budget
If you wish you could buy everything fair trade and organic, but it doesn't really make sense for your wallet. Well, I have a tip for you. In fact, this is what I do when building my kids' wardrobe. Firstly, they don't need a lot of clothes, in fact, no one does. Invest in a few but well-made pieces. Start with some basic pieces, my all-time favourite go-to shop for that is Mini Mioche. Then add a few statements pieces in bold colours or prints — unique styles you know — to make your little one's wardrobe more fun. Pingo Apparel is your go-to to find one of a kind pieces that will make heads turn when your little one is out and about.
Price Sensitive
If you just can't see yourself dropping more than $150 per season on kids' clothes, I have a solution for you, Preloved Clothes! I always try to look for second-hand seasonal clothes for my kids, like snowsuits, winter jackets, boots, etc. Or if we have a wedding coming up, I also prefer buying second-hand for my kids. And not only that, I always find great preloved pieces for any occasion and in great condition. Pingo Apparel has a small selection of Preloved Clothes too, or try Little White Sneakers, a consignment store based in Toronto, where I shop as well.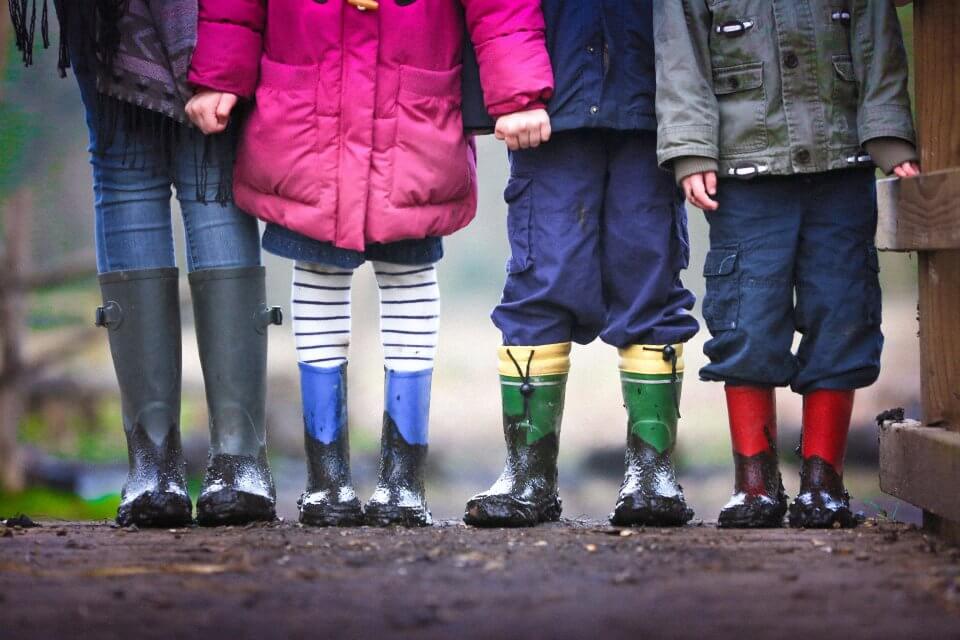 And you can always complete your kid's wardrobe with brand new clothes, fair trade and organic of course, that you can buy at the end of each season when they are on sale! You may not be able to find a lot of inventory, but you might be able to score some great pieces at discounted prices. 
Oh, and one more thing, I would suggest you go up one size when shopping for your kids. You can always roll up the sleeves, legs or waist. This way your child won't outgrow their clothes so quickly! Plus, oversized clothes are on-trend! 
Remember, being more conscious about the things we buy is more important than ever, especially now that our lives have been turned upside down because of COVID-19. Mother Nature is sending us a message, and I think we need to listen. When we buy high-price point clothes, we automatically take care of them more. This means we won't get rid of them so easily, and therefore they won't end up in a landfill. Some might not see the added value of buying fair trade and organic clothes right in front of their eyes, but it is right there. Your purchase affects everything and everyone involved in the production chain of whatever you buy. Through your purchase, you support safe working conditions and fair wages for the people who make your clothes. Through it, you are also supporting a more sustainable way of producing clothes, which undoubtedly affects the Earth. So, tell me, what kind of world do you want to leave behind for your kids, and younger generations?
Posted on: Tuesday August 11th, 2020
Posted by: Kids & Company