Crazy Cauliflower
Cauliflower is a vegetable that is getting lots of love and attention on the internet but not so much at the dinner table. It has gone from being the last veggie left on the veggie platter to the trendy item on many restaurant menus. With a nutty, caramelized roasted flavour, cauliflower has become a favourite for both meat lovers and vegetarians. Cauliflower belongs to the cruciferous vegetable family, also known as the cabbage family. They are named the cruciferous family because their flowers consist of four petals which grow in the shape of a Greek cross. Hundreds of varieties of cauliflowers are available today, they vary in size, colour, shape and taste. They can be green, purple and orange in addition to the common white cauliflower! The orange cauliflower tastes similar to white but supposedly has 25 times more vitamin A than white cauliflower. Purple cauliflower is said to be the healthiest version because it is rich in antioxidants which neutralize and remove toxins from the body. The colourful cauliflower can make this very nutritious vegetable more appealing and fun for the kids to enjoy!
Cauliflower can be eaten raw or cooked but will have a higher nutritional value if eaten raw or when cooked for less than 30 minutes. When the cauliflower is cooked for too long it destroys the majority of the vitamins and will also produce an odor due to the high levels of sulphur compounds within the vegetable. If you cook the cauliflower for less than 30 minutes than most of the vitamins will stay intact and it will minimize the smell.
The nutritional value of cauliflower is very high and is known to be one of the healthiest plants on the planet. It is a great source of vitamin C which helps boost immunity and keep those germs from spreading into a cold! Cauliflower is also rich in folate, fibre and vitamin K. Folate is important for growth and also assists in the development of red and white blood cells. Cauliflower has a low caloric value and is a great alternative to your regular pizza crust! Try this out-of-the-box recipe to see if cauliflower can be your family's new favourite pizza crust!
Crazy Cauliflower Pizza
To make this magnificent meal and delicious dough, you'll need:
• 1 Head of Cauliflower (Ground)
• 3/4 Cup Rice Flour
• 3 Eggs
• 2 Tbsp Parmesan Cheese
• 1 Tbsp Minced Garlic
• 1 tsp Veggie Oil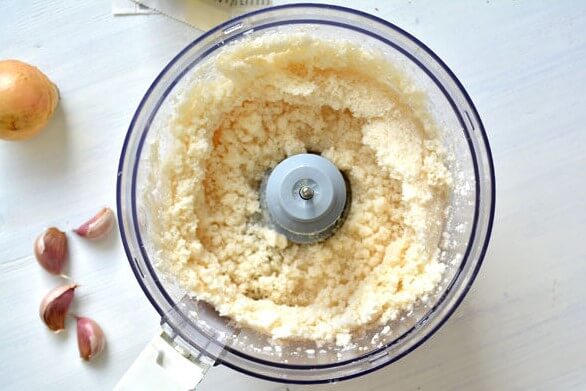 Instructions:
1. Preheat your oven to 450F.
2. Grind up your cauliflower head in a food processor until mushy.
3. Place the eggs with all of the other ingredients in a bowl and mix.
4. Spread the dough on a baking sheet to about ¼ of an inch thick.
5. Brush the veggie oil on top and bake the crust for 15 minutes.
6. Finally, add your toppings and bake for another 10 minutes!
7. Enjoy your crazy cauliflower pizza!!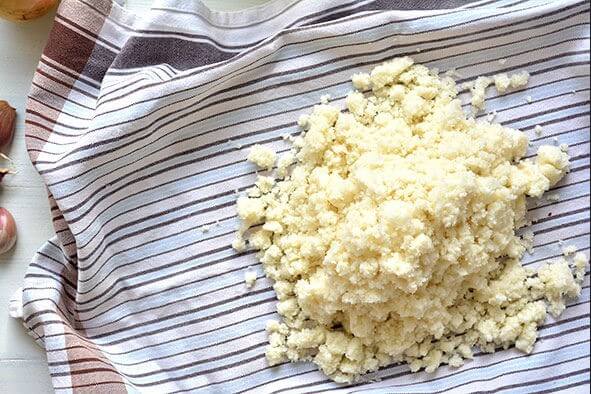 The baked crust: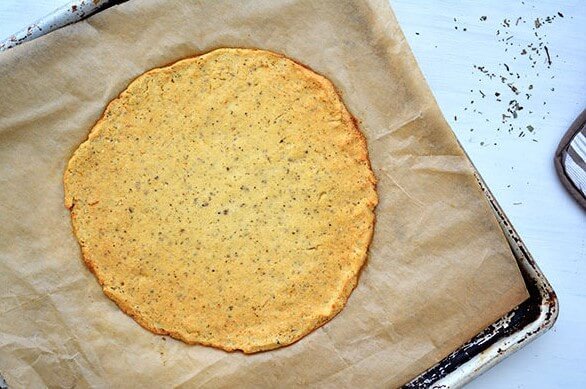 The final product: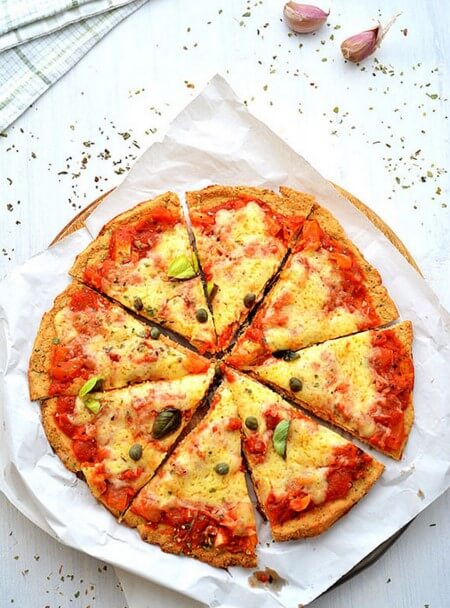 Whether you are gluten-free or just looking for a fun, healthier alternative using cauliflower dough, this substitution will definitely allow for more peace of mind knowing that the pizza you are serving your family for dinner is not only their favourite but ensures a healthy, happy tummy as well!
Don't forget to follow us on Twitter @kidcochildcare and on Instagram @cheflisaruscica!
Cheers,
Chef Lisa Ruscica
Chief Food Ambassador
Posted on: Wednesday October 17th, 2018
Posted by: Lisa Ruscica