Daddy Day 2018!
On June 17th we are celebrating Father's Day, a special day dedicated to all the wonderful daddies or male role models in our lives.  It represents the day when we tell our dad how much he means to us and how lucky we are to have him in our life. Though you don't need a special occasion to convey all this to him, celebrating him on Father's Day will make your dad feel all the more special.
Let your children shower him with love at our Kidco Father's Day parties! We will be hosting a party at each location throughout the weeks of June 4th and June 11th and we encourage you all to join in on the fun! There will be snacks and fruit platters for all to enjoy on the day of the event and fun activities that you can do with your children!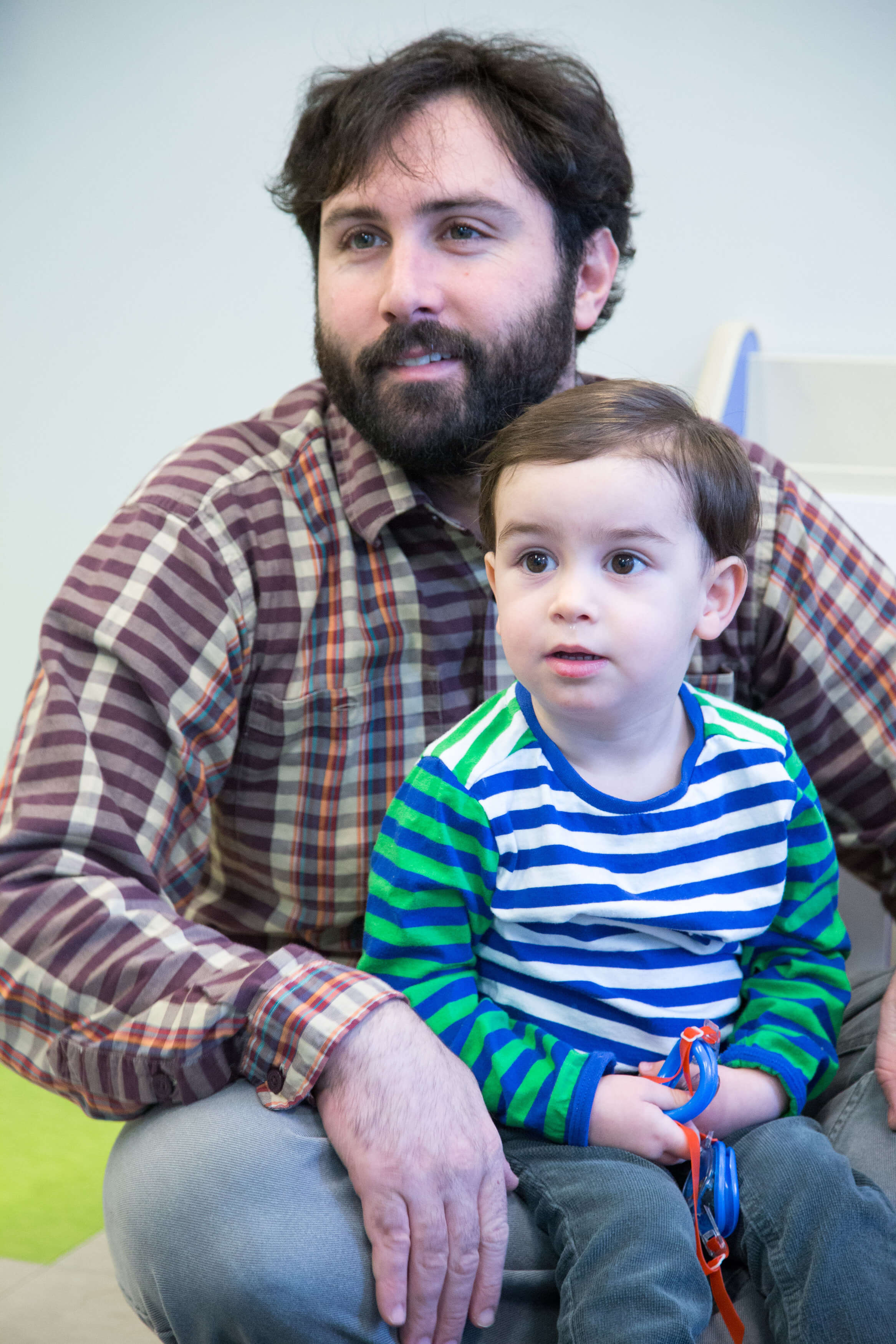 If you're looking for other ideas to help your kiddies wish dad a Happy Father's Day, try our easy fruit crisp in a jar and surprise him with a special family outing on the morning of June 17th.  A great way to spend time together creating cherished memories is packing up the picnic basket with all his favourite goodies and heading out to a nearby park or if the kiddies are not up for travelling – take a quick trip to your backyard!  Set up the blanket and display all the freshly baked cookies, homemade sandwiches, veggies and locally grown fruits. For dessert, surprise him with a creative, delicious fruit crisp in a jar! Strawberry-rhubarb when it is in season seems to disappear first, but you really can't go wrong with any fresh or frozen fruit.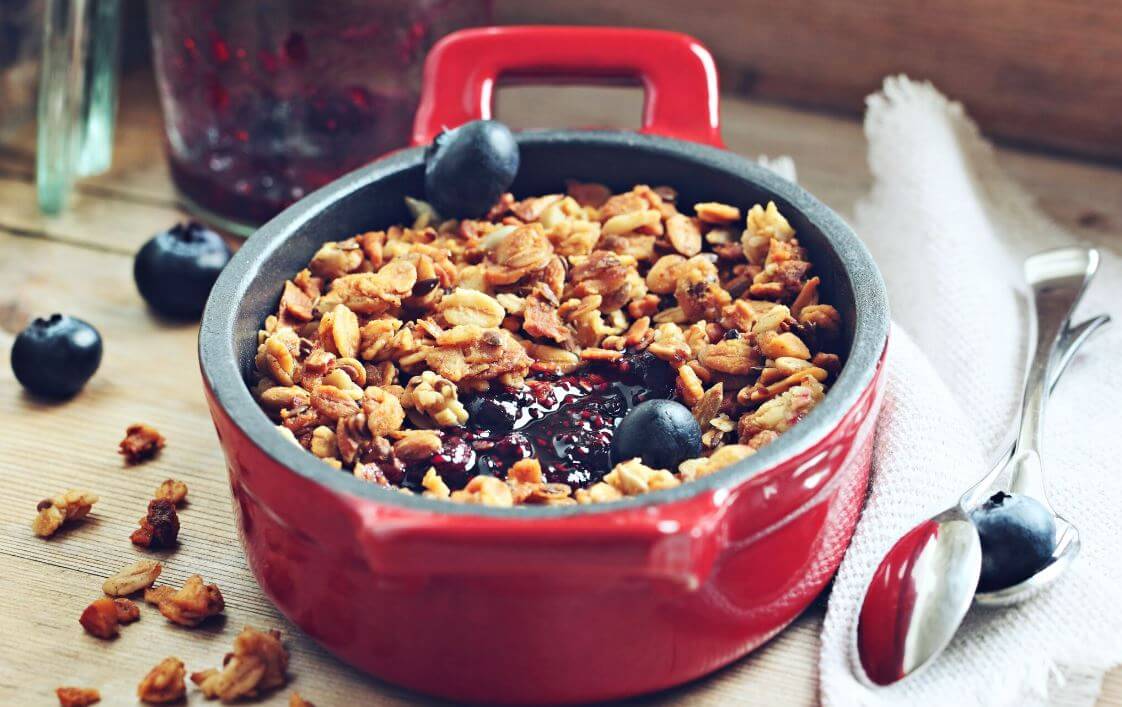 This recipe below is a perfect fruit crisp recipe that can be adjusted to your dad's favourite flavours. Packaged crisp to-go is an adorable delicious way to celebrate any outdoor celebration or party at home.
What you need:
1 Cup Fresh or Frozen fruit — about 1 cup of fruit per jar
1 Tbsp Brown Sugar
1 Tbsp Flour per cup of fruit
1 tsp Cinnamon
The Crisp Topping
1 Cup Brown Sugar
1 Cup Oats
¾ Cup Whole Wheat Flour
¼ tsp Salt
½ tsp Cinnamon
½ Cup Butter, Cut into Pieces
What to do:
Fruit filling instructions:
If you're using frozen fruit, give it a rinse to thaw it a bit and let it sit to drain for a few minutes. This will get rid of some of the excess juice.
If you're using fresh fruit, peel as appropriate (i.e. apples, pears, etc.) and chop it into bite-sized pieces.
Fill the jars up to ¾ full. This will give you plenty of space for the topping.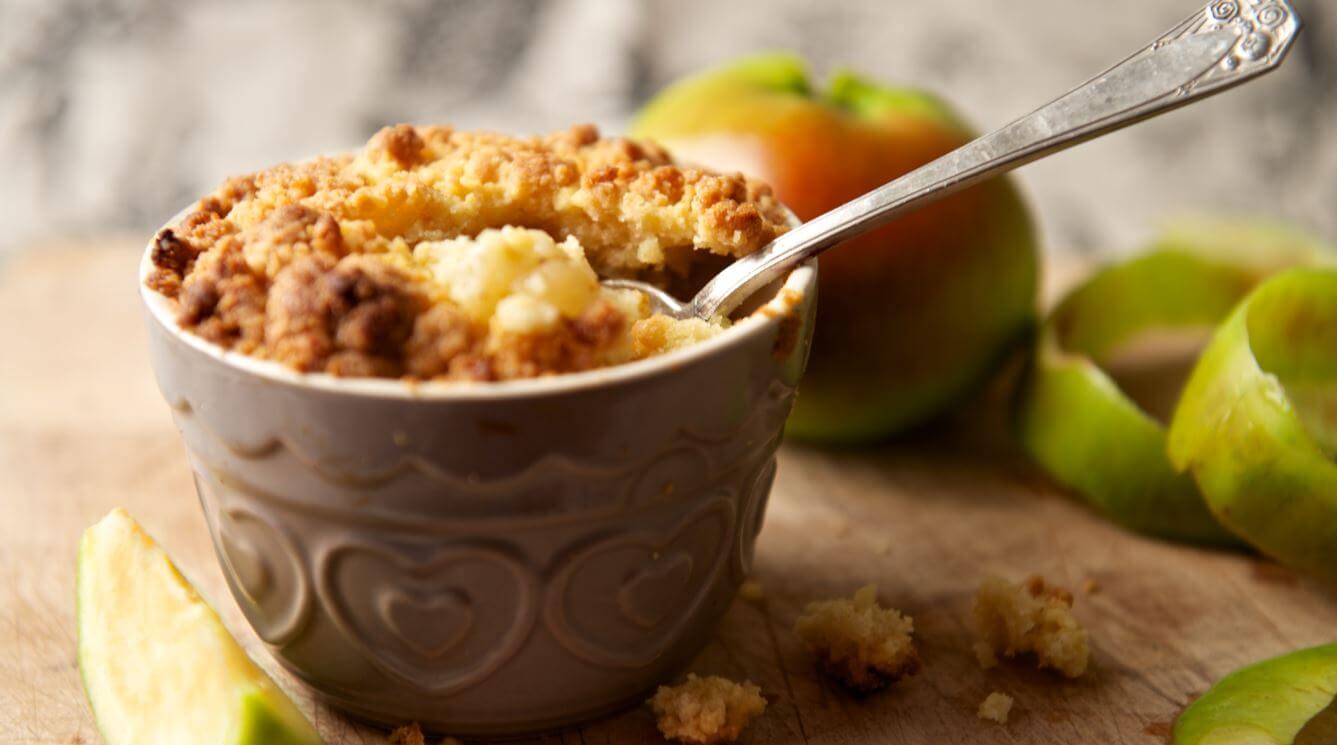 Crisp Topping Instructions:
Mix all the dry ingredients together.
Cut the butter up into little cubes.
Add the butter into the dry ingredients.
Take a handful of the topping about 1/3 cup and press it evenly onto the top of the fruit.
Baking Instructions:
Set the oven to 375 degrees and bake for 35-45 minutes. The filling will be bubbling and the topping will brown.
Allow to cool for a few minutes before serving.
From our kitchen to yours…… Enjoy! It's virtually impossible not to.
Don't forget to follow us on Twitter @kidcochildcare and on Instagram @cheflisaruscica!
Cheers,
Chef Lisa Ruscica
Chief Food Ambassador
Posted on: Tuesday June 12th, 2018
Posted by: Lisa Ruscica