Father's Day!
On June 19th we are celebrating Father's Day, a special day dedicated to all the wonderful daddies in the world.  It represents the day when we tell our dad how much he means to us and how lucky we are to have him in our life. Though you don't need a special occasion to convey all this to him, telling it on Father's Day can make your daddy feel all the more special. Not many people are aware of the fact that the person credited for inventing the concept of Father's Day is Sonora Smart Dodd, an American whose father had raised his six children single-handedly.
Let your children shower you with love at our Kidco Father's Day parties! We will be hosting a party at each location throughout the week of June 13th and June 17th and we encourage you all to join in on the fun! There will be snacks and fruit platters for all to enjoy on the day of the event. We have also included fun activities that you can do with your children such as hand print flowers!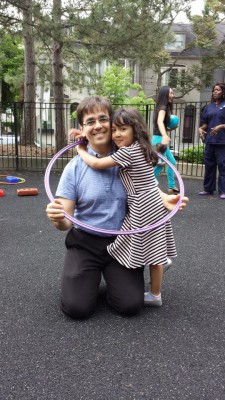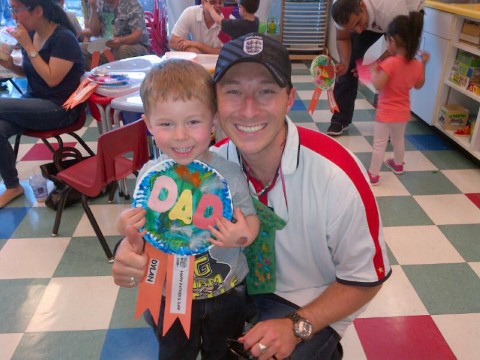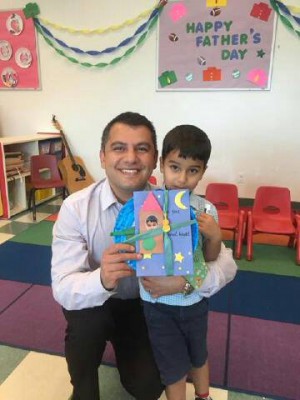 If you're looking for other ideas to help your kiddies wish Dad a happy Father's Day, try our easy scrambled eggs recipe and surprise him with breakfast in bed on the morning of June 19th. Scrambled eggs are a great way to involve kids in the cooking process, as eggs cook on a low heat and require lots of stirring (which kids love to do!). Pair the eggs with freshly squeezed orange juice and a side of toast to really spoil him!
To achieve delicious and creamy scrambled eggs, is it essential to cook them on a low heat.  Making scrambled eggs over high heat turns the eggs dry and tasteless. The moment the eggs hit the pan, use your spatula to quickly swirl in small circles around the pan until the eggs look slightly thickened and very small curds begin to form (this achieves the creamy part). Then change from swirling in circles to making long sweeps across the pan, making larger, creamy curds.
Kidco Kitchen Scrambled Eggs
*serves 4
What you need:
-        1 tablespoon of unsalted butter
-        8 large eggs
-        Salt to taste
-        Sliced chives for garnish
What to do:
Wash your hands before you begin.
Melt butter in a medium non-stick pan over medium-low heat.
Crack eggs into a bowl. Add a pinch of salt and whisk until well blended.
When the butter begins to bubble, pour in the eggs and immediate swirl in small circles around the pan using your spatula, about 30 seconds. Now, change from making circles to making long sweeps across the pan until you see larger, creamy curds; about 20 seconds
When the eggs are softly set, remove the pan from the heat and leave for a few seconds to finish cooking. Give a final stir, garnish with chives and serve immediately.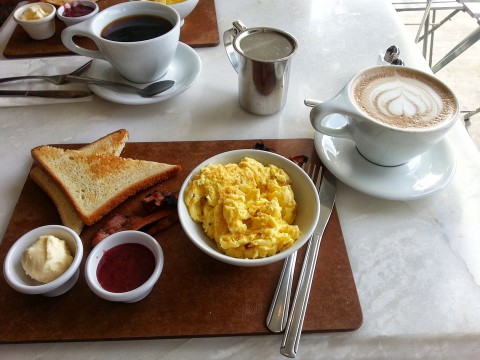 From our kitchen to yours…… Enjoy!
Don't forget to follow us on Twitter @kidcochildcare and on Instagram @cheflisaruscica
Cheers,
Chef Lisa Ruscica
Chief Food Ambassador
Posted on: Wednesday June 15th, 2016
Posted by: Lisa Ruscica