Transitioning into Summer
Summer is fast approaching!  And that means getting your child ready for summer. Whether they are just learning how to swim, almost off school for the summer, or preparing for camp, the summer season can be a big (and fun!) transition.  As a mother of eight, I have learned to make the most of these transition periods by planning ahead.  Especially when my kids were little, we had many strategies for starting early.
When it comes to summer activities, we would begin enrolling them in summer sports in January or February.  Enrolling them in programs like pre-soccer or tee-ball before trying the full sport really helped them build their athletic confidence. Many of them are now life-long athletes! My husband or I would also try to be an assistant coach on teams whenever possible. The extra involvement really helps kids feel supported and encouraged to learn.
If you haven't planned ahead, the good news is that there are lots of last minute sports programs for children. Check with your city or town's parks and recreation programs, or for private programs geared to younger children. Soccer, t-ball, lacrosse, swimming and multi-sports programs (like sportball, sportplay, etc.) get kids outside and give the sensation of a "team". And, it will probably give parents a few great photo opportunities.
Learning about sun safety is also an important aspect of the summer season. We would start the ritual early, getting the kids used to donning hats and applying sunscreen in June. My biggest tip for applying sunscreen with reluctant little ones is to slather it on while they are strapped in the car seat. This is much easier than trying to keep them chained down for application once you arrive at the beach!
The long sunny days of summer can make way for a lot of unstructured craziness. Kids thrive with routine, so to keep things less hectic I would try for a structured 9-5 and reserve unstructured play for the evenings and weekends. My grandsons Maclean and Owen are loving spending weekends at the cottage. They are begging to come up every weekend, so it's clear they are having no trouble adapting to the new season!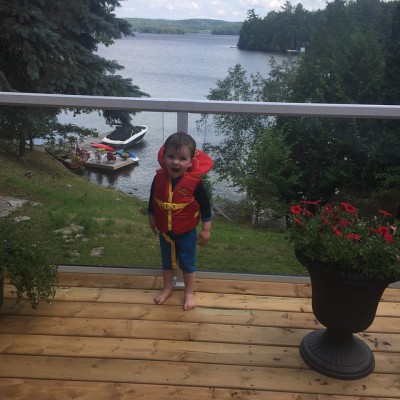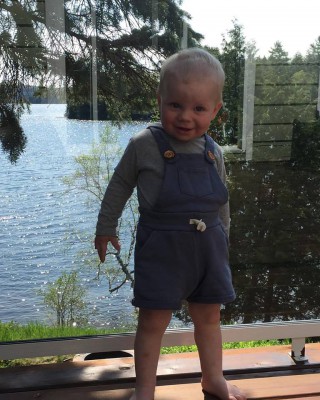 Posted on: Thursday June 16th, 2016
Posted by: Victoria Sopik