Feature Recipe: Monster Mango Chicken!
Fork Facts:
Often crowned as the "King of Fruits," mango is one of the most popular, nutritionally rich fruits with a unique flavour, fragrance, taste, and health promoting qualities. The delicious seasonal super fruit has been cultivated in South Asia for thousands of years and is the national fruit of India and Pakistan, the national tree of Bangladesh and the unofficial national fruit of the Philippines. It is incredibly diversified for its palate profile of sweet and sour, making it an easy addition to any meal.
Palate Profile:
Mangoes are the perfect accompaniment to any dish because they are sweet, fresh, and juicy with just the right touch of tartness. Their natural tenderizing properties make mangoes a great ingredient for marinades for any type of meat or fish. When cooking with mango, add it to a pan, tossing gently for 10 minutes or until mango is lightly browned and serve with lime wedges with
your protein of choice. They are the ideal palate pleasing balance for curries and are often paired with salt, fat, acid or heat!!! Try making a yummy sunny mango salsa with mango, papaya, avocado, a little bit of lemon juice and cilantro. You won't believe how it elevates your fish, tacos or anything that comes off the BBQ!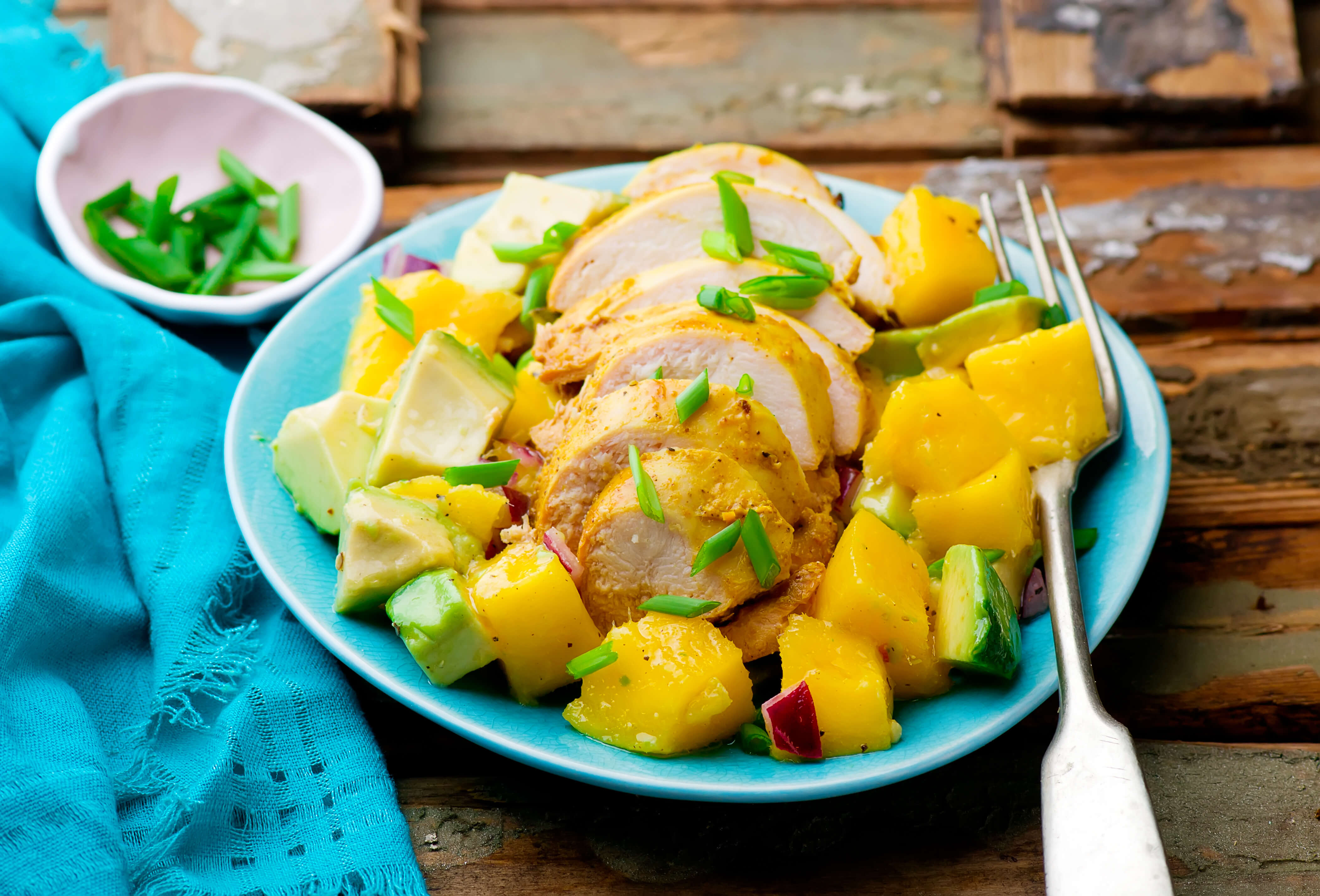 What You Need:
3 Cups Diced Chicken
1/2 Cup Diced Onion
2 Tbsp Veggie Oil
1 Cup Mango
2 Tbsp Minced Garlic
2 Tbsp Brown Sugar
1 tsp Ginger
1 Cup Veggie Stock
SERVE: 6 portions
RECIPE TIME: 45 min.
What to Do: 
1. Be sure to wash your hands before you begin.
2. Heat oil in a large skillet and sauté diced chicken, onion and garlic until fully cooked.
3. In a separate pot combine all the other ingredients omitting mango. Bring to a boil and simmer for 15 minutes.
4. Add mango and pour sauce over the chicken and cook for a further 15 minutes.
5. Remove from heat and serve over Comfy Coconut Rice.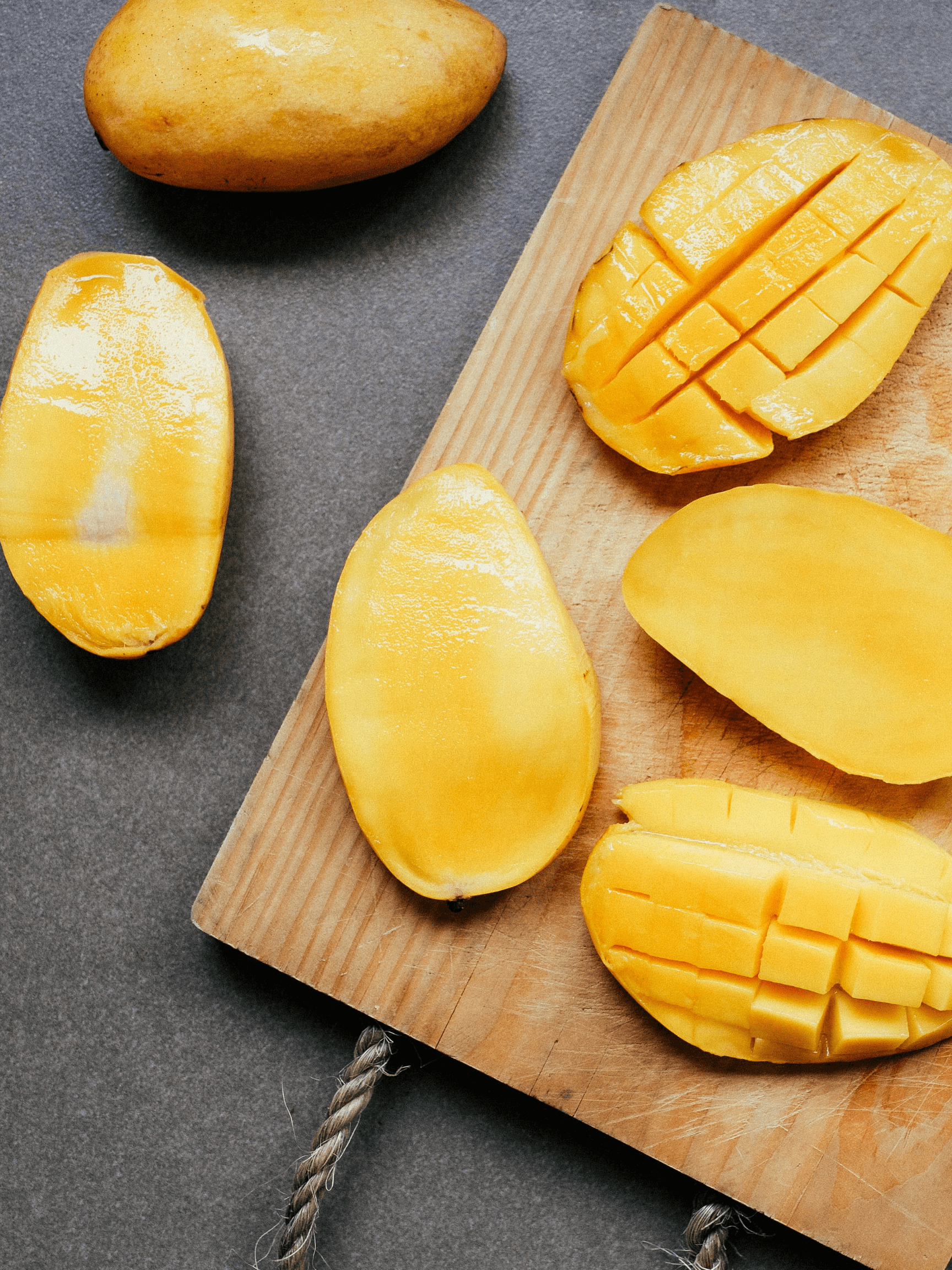 Additional Tips:
››Unripe mangoes are extremely sour but at this stage, they are perfect for use in chutneys, pickled, or eaten raw with salt, chili, or soy sauce.
››Mango lassi is popular throughout South Asia, prepared by mixing ripe mangoes or mango pulp with buttermilk and sugar.
››The easiest way to serve this fruit is to cut it lengthwise into three pieces in such a way that the middle portion consists of a husky flat seed. Then, slice through the skin to separate the skin from the pulp. Chop the yummy fruit into bite sized pieces and enjoy.
From our kitchen to yours…… Enjoy!
Don't forget to follow us on Twitter @kidcochildcare and on Instagram @cheflisaruscica!
Cheers,
Chef Lisa Ruscica
Chief Food Ambassador
Posted on: Tuesday April 23rd, 2019
Posted by: Lisa Ruscica