Herbivore Lovers!
Everyone knows that meats like chicken, turkey and beef are full of protein, which is important to keep our bodies healthy and strong. What some people don't realize is that there are other food sources we can consume to gain the protein that our bodies need. Here at Kids & Company we make sure to offer all of our kiddies a vegetarian meal at least once a week on our menu, with daily vegetarian alternatives for kiddies who can't have meat!
We are continuing to celebrate nutrition month through our curriculum at Kids & Company and the children are learning all about protein and alternatives. We LOVE beans at the Kidco Kitchen whether they are mixed into a stew, dip or are featured as the main ingredient in a meal. What other food is high in protein and has virtually no fat and has more fiber than most whole grain foods? The answer is beans!!!! Beans are one of natures healthiest foods, they are naturally low in total fat, contain non-saturated fat or cholesterol, and provide important nutrients such as fiber, protein, calcium, iron, folic acid and potassium. Throughout the year, we serve a variety of beans including chick peas, kidney beans, navy beans, black beans, edamame and lentils, whether they are mixed into a dish or the featured ingredient.
Another meat protein alternative is tofu which is one of the most popular alternative proteins to cook with because of its versatility. It is known for its soft delicate texture and its ability to take on all other flavours and spices in its dish. One 100 gram serving of tofu is 16% of one's daily recommended intake of protein.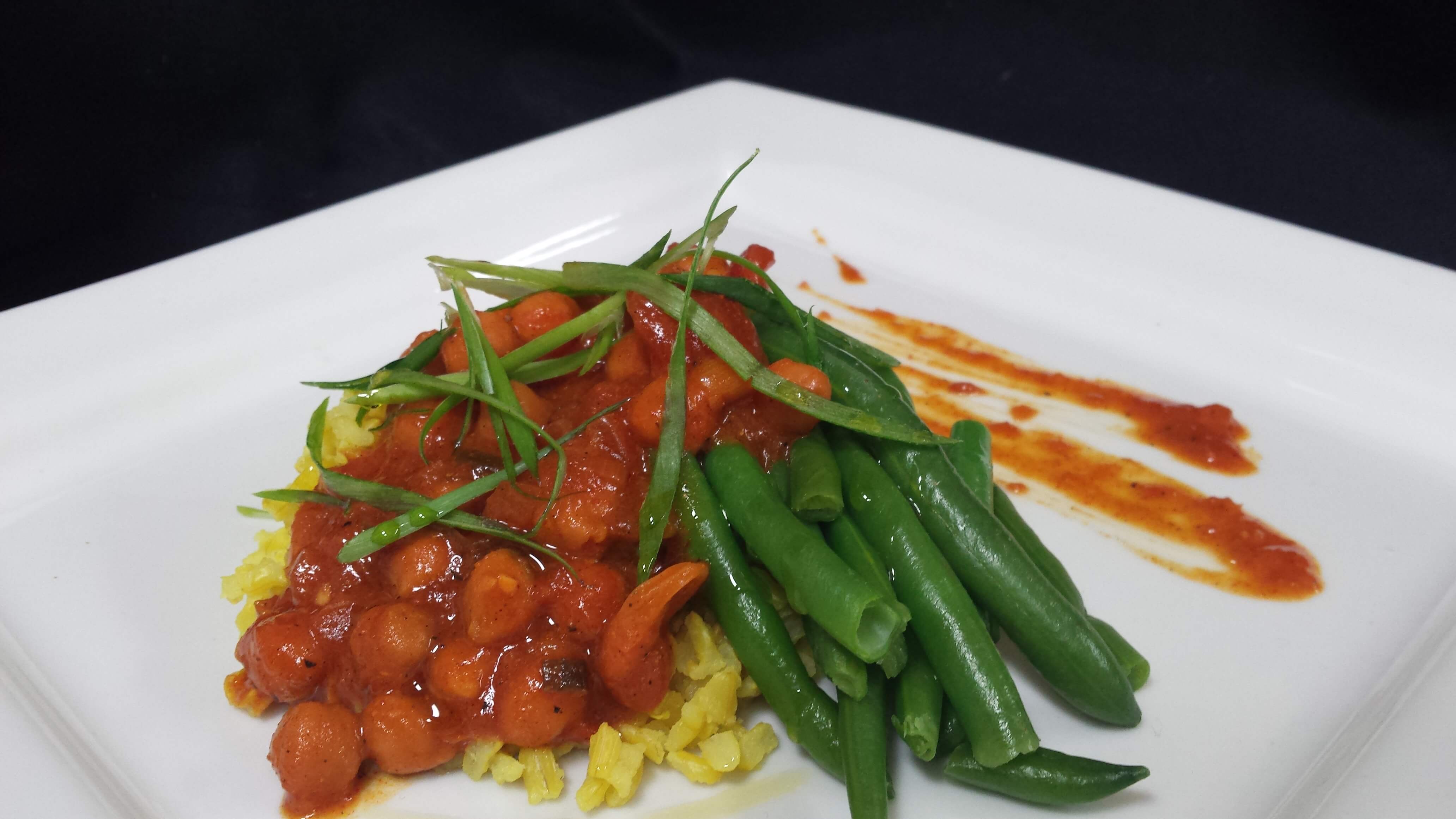 For our herbivore kiddies, we use veggie ground round, which is a soy-based crumble that can replace cooked ground meat in any recipe due to its versatility. We use it in our vegetarian versions of Meatloaf, Veggie Noodle Doodle, Shepherd's Pie, Enchiladas, and many more! The kiddies love the veggie ground round, and they are getting a proper amount of protein even without eating meat!
While we don't serve whole eggs or nuts at Kids & Company due to allergies, they are both excellent sources of protein. Eggs are a great option to get your protein intake as they are inexpensive and easy to prepare. You can hard-boil, scramble, cook in an omelet or cook them sunny side up! Nuts, and unsalted almonds in particular are incredible. 100 grams of almonds can offer a surprising 42% of your daily protein recommended intake, meaning just snacking on these nuts throughout the day can have a huge effect on your health and sense of fullness.
Many individuals are starting to eat less meat and looking towards alternative options for protein. We encourage you to include a vegetarian meal once a week for your family. We have lots of great suggestions on our website for yummy vegetarian dishes approved by your children. Try our Kidco Kitchen Veggie Pad Thai at home this week. Your kiddies go crazy for second helpings of this dish at our centres!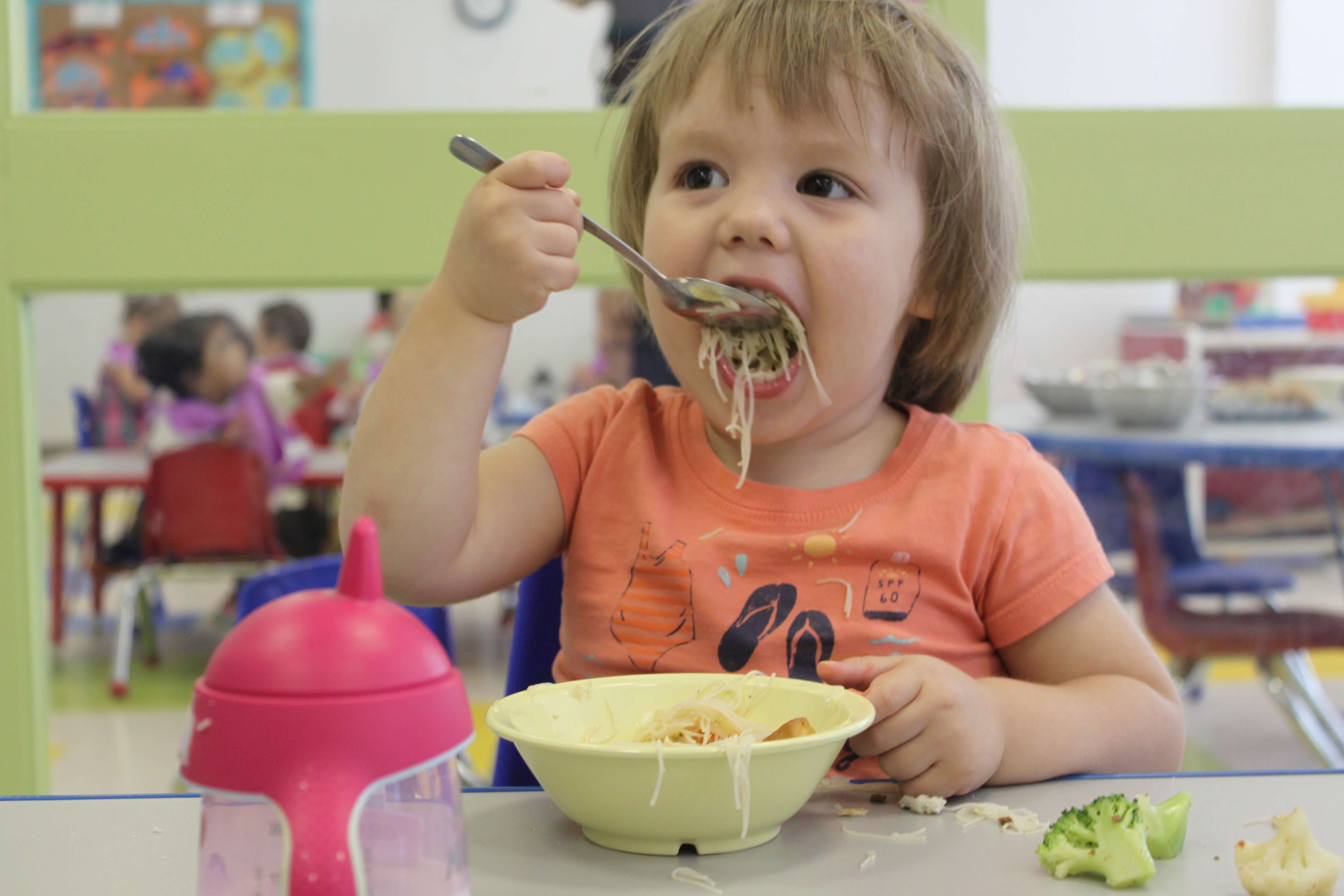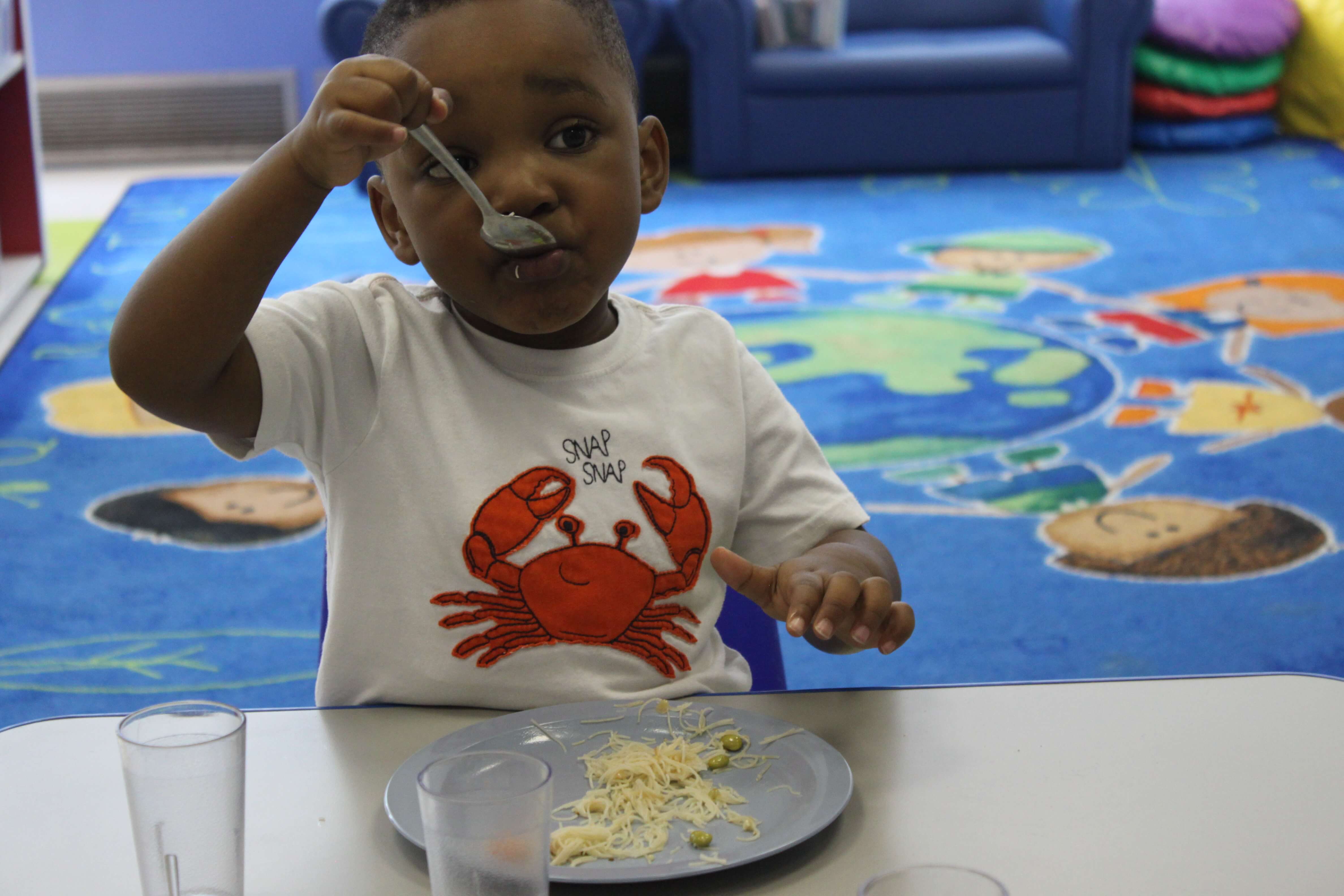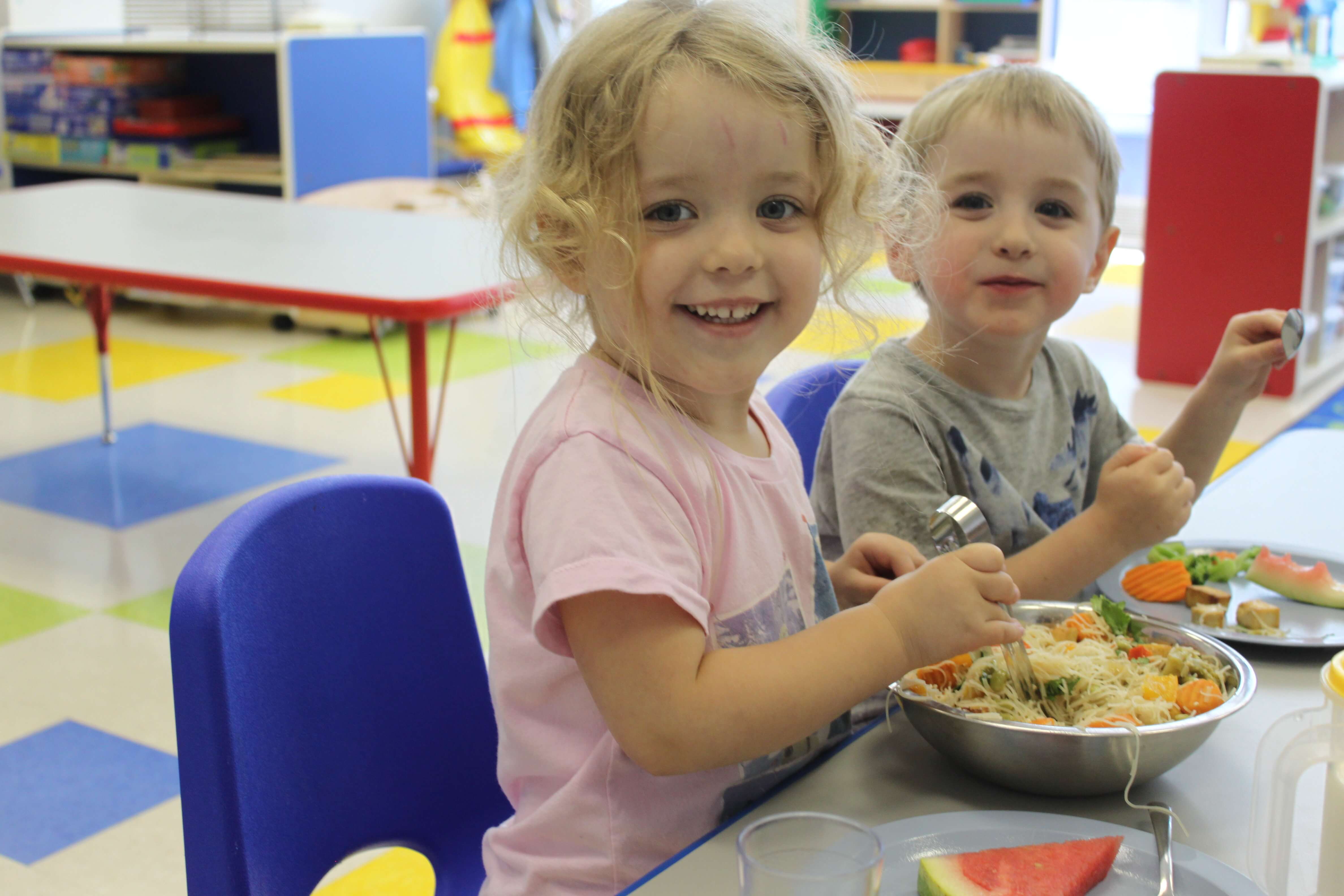 Kidco Kitchen Veggie Pad Thai
*Makes 6 portions
What you need:
- 2 Tbsp Veggie Oil
- 2 Cup Diced Tofu
- 3 Cup Cooked Rice Noodle
- 2 Tbsp Minced Garlic
- ½ Cup Diced Onion
- ½ Cup Beans
- ½ Cup Diced Carrot
- ½ Cup Broccoli
- ½ Cup Diced Tomato
- 2 Tbsp Brown Sugar
- ¼ Cup Soy Sauce
- 2 Tbsp Tomato Paste
- 1 Tbsp Vinegar
- 2 Tbsp Lemon Juice
- 1 Tbsp Minced Ginger
What to do:
1. Make sure you wash your hands before you begin.
2. Heat large pan over medium heat. Add veggie oil and cook tofu for 5 minutes or until browned on all sides. Set aside.
3. In a bowl mix, brown sugar, soy sauce, tomato paste, vinegar, lemon juice, garlic, and ginger.
4. Add veggie oil in a large pan and add garlic and onions and cook until translucent.
5. Add edamame, carrots, broccoli, tomatoes and sauce. Cook for 5-10 minutes.
6. Bring pot of water to boil. Add rice noodles and cook.
7. Drain rice noodles and add to the pan of veggies. Add tofu and toss.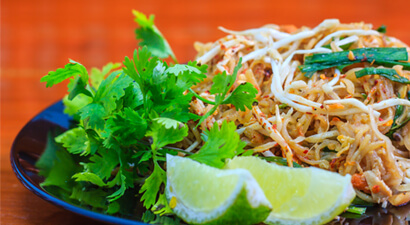 From my kitchen to yours enjoy! Don't forget to follow us on Twitter @kidcochildcare and on Instagram @cheflisaruscica!
Cheers,
Chef Lisa Ruscica
Chief Food Ambassador
Posted on: Wednesday March 15th, 2017
Posted by: Lisa Ruscica