Celebrating Hispanic and Latin American Heritage Months: A Booklist
Celebrating Hispanic and Latin American Heritage Months: A Booklist
Diversity is incredibly important to us at Kids & Company – it is a key pillar of our Kidco Way values and informs the way we educate, treat others, and celebrate our differences. In the United States, from September 15-October 15, we are celebrating National Hispanic Heritage Month and, in Canada, we celebrate Latin American Heritage Month in October.
We are thrilled to celebrate the achievements and contributions of the Hispanic and Latin people through our in-classroom programming. Throughout the month, the children will have the opportunity to listen to stories and songs, and learn new Spanish vocabulary. Based on these opportunities, the children will explore and further their curiosity with activities such as weaving baskets, building flowers and exploring new shapes.
Oftentimes, our families ask us for ideas on how to extend their children's learning at home. Reading to children is always a great way to introduce new concepts and spark meaningful conversations.
With that, we invite you to explore our book list curated by a group of Hispanic Kids & Company educators with the support of our Director of Learning Environments.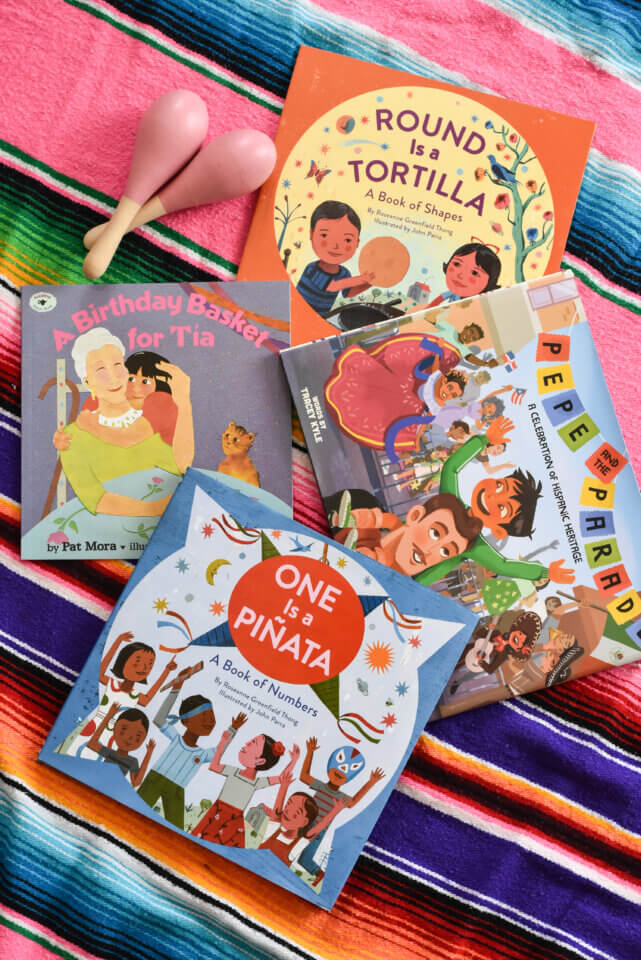 We chose A Birthday Basket for Tia because of its great representation of a Hispanic family. The book follows a family as they prepare to celebrate their Tia's birthday. Through the book, we get to explore Hispanic cuisine, celebrations, and traditions. It's perfect for children ages 4-8.
This beautiful picture book encourages children to discover the shapes around them! Round Is a Tortilla features an informative glossary to explore words in Spanish throughout the book. We chose this book as it can be used as a great teaching tool for children to learn about shapes and Hispanic traditions. It's best suited for children between the ages of 3-5.
A lively picture book that features beautiful illustrations of Latino objects and fun-to-read rhyming text. We chose this book as it makes counting and learning the Spanish numbers 1-10 fun! It's perfect for children ages 3-5.
Pepe and the Parade: A Celebration of Hispanic Heritage
We chose to feature this book as it follows Pepe as he celebrates his Mexican-American heritage by participating in a Hispanic Day parade. The picture book educates children about Hispanic culture through cuisine, dances, and parades. A great choice for children ages 4-8.
Posted on: Monday September 12th, 2022
Posted by: Kids & Company