Tips for Hosting a Kid-Friendly Thanksgiving
Happy Thanksgiving to all of the Canadian members of our Kidco Family! Did you know that Canada is the birthplace of Thanksgiving traditions with the first Thanksgiving feast occurring in 1578? The celebration occurred on the Frobisher Expedition, in what is now Newfoundland! 
Canadian Thanksgiving is derived from European festivals that commemorate the abundant harvest in autumn that would allow people to have enough food for winter! No matter what your traditions may be, this is a holiday truly ​​centered around food.
I often get this question from my family and friends: how do I keep the children busy, happy and entertained throughout Thanksgiving celebrations? Through my years of experience as a mother and avid host, I have got a few tricks up my sleeve.
Encourage your children to participate! Children feel more engaged at mealtimes if they have the chance to participate in the meal prep. You can ask your children for ideas on what to serve, take them to the market to shop for local produce, and even get their hands dirty in the kitchen. 
If you're looking for a kid-friendly dessert recipe, try the Kidco Kitchen's famous Applelicious Crisp. The recipe is simple and one that children love to eat and make!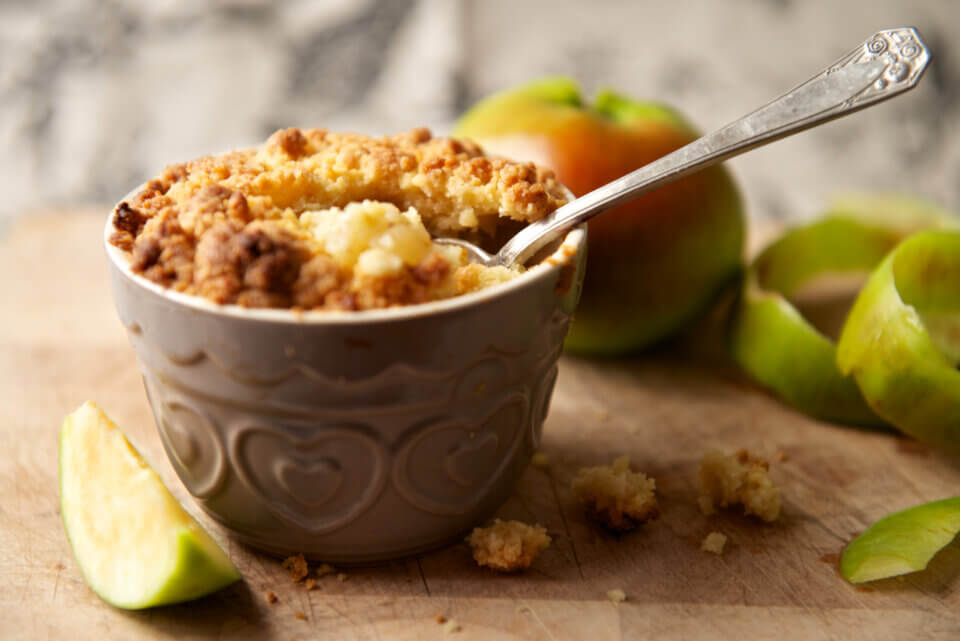 Ask your children to help set the table. I have always been a big proponent of encouraging children to help out at mealtimes. Setting the table is often a task I reserve for the children of the family – it's easy, fun, and can evoke creativity. Personally, I like my Thanksgiving table to be festive; I encourage the children to decorate the table with mini pumpkins, greenery, candles and whatever autumn decor they can find — or make!
Get crafty! For younger children, I encourage them to bring crafts that they've made in their classrooms (or at home) and add them to the dinner table as part of the festive decor. They are given the opportunity to share their creations and tell the table about their process.
Try out family-style dining. When it comes time to eat, I encourage families to engage in family-style dining as we do at our Kids & Company centres. Place the serving dishes on the table and pass the food from guest to guest to serve themselves. I often find that children are more willing to try new foods if they are able to serve themselves and watch their family members do the same.
Learn about the origins of the celebration and create your own traditions. To get children excited about Thanksgiving festivities, I always ensure they know what it means to be thankful and understand the origins of this day in history. Each year, I encourage all those attending the celebration to prepare 3 things they are thankful for. During the meal, we go around the table and each person shares what they prepared. I find that this tradition really gets everyone in the mindset of gratitude.
I hope you all enjoy a wonderful thanksgiving celebration with family and friends, and great food!
Posted on: Thursday September 22nd, 2022
Posted by: Kids & Company