Summertime: An opportunity to explore sustainability
There has been a shift in the past few years as we become increasingly aware of the effects that our lifestyles have on the health of our planet. Kids & Company prides itself on prioritizing sustainable operations and cultivating passion in children around the environment; as educators and professionals working in the child care industry, it is our duty not only to make choices that are in favour of a healthy planet but also to educate and teach our children about sustainability from an early age.
Families often ask us how they can approach a topic like sustainability with their child at home. Our answer, as it often is; incorporate it into play. Explore the topic of sustainability through fun, educational activities — and then apply the concept to real life. The summer months are a great time to approach the topic.  In fact, this summer, we have incorporated a "Goin' Green" themed week into our Summer Camp programming as it's the perfect time to explore nature — while spending more time outdoors.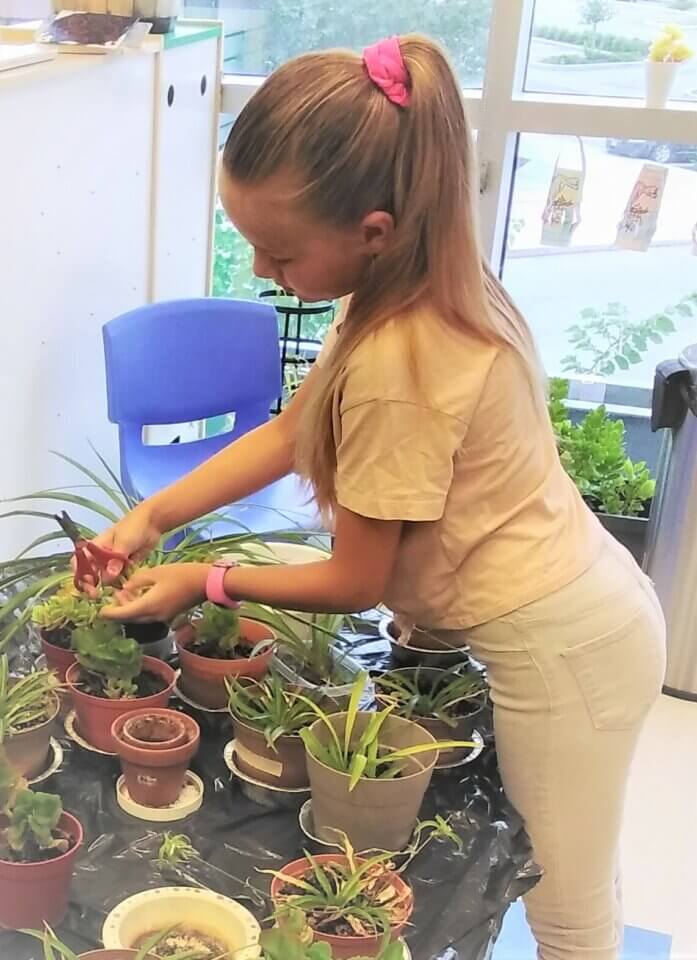 Below we've provided some ideas for activities you can do at home this summer, as well as some ways to apply the concept to real-life routines and activities that you and your children do every day (probably without much thought).
Activities on the theme of Sustainability: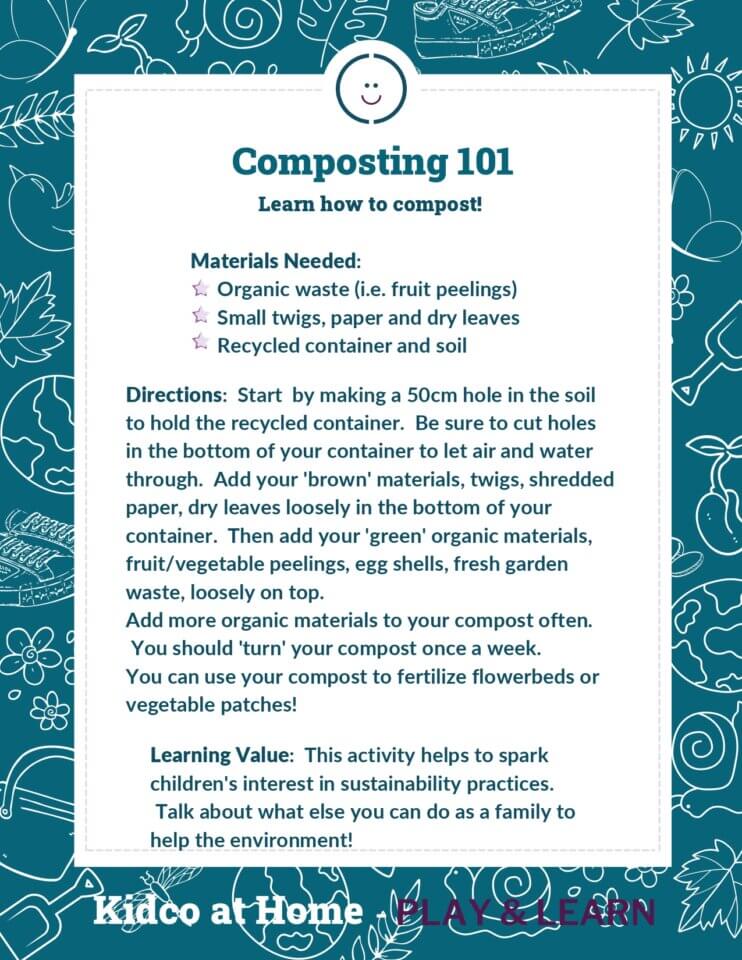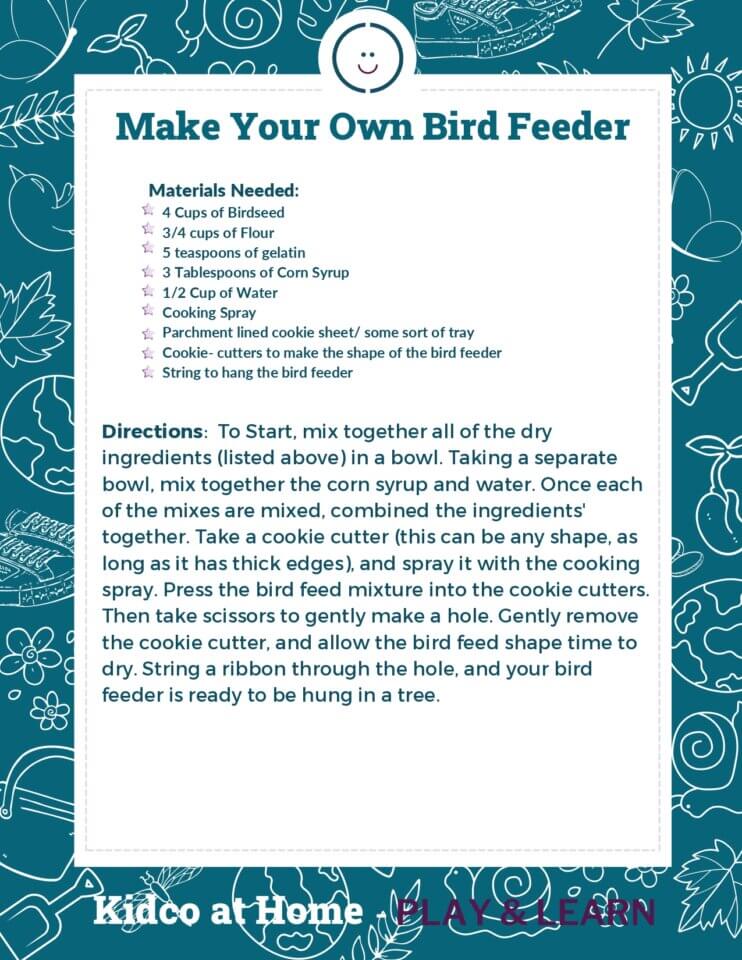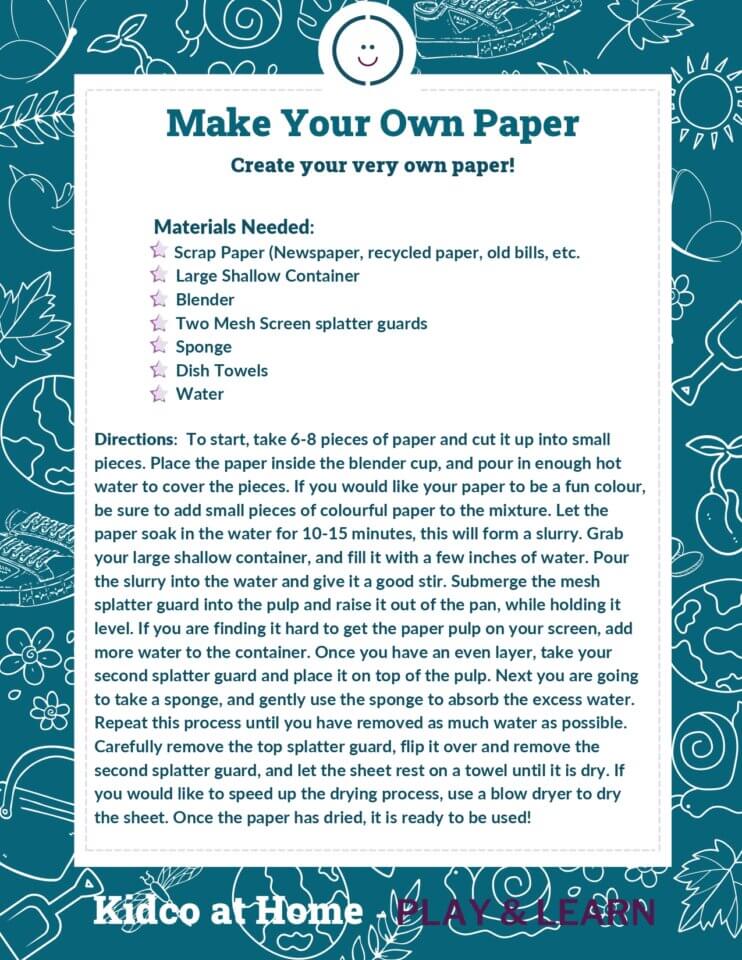 Ways to apply the concept of sustainability to real life:
Introduce the idea of a "carbon footprint" to your child and, together,  make it your family's goal to reduce your household carbon footprint over the summer, having them think about what they can change in their daily routines to be more environmentally friendly. Of course, as with any exploration, your child's age and interests will play a huge part in their engagement with the topic. Let your child feel part of the initiative by letting them choose the activities. A few that we can suggest are as follows; try to pick something with tangible results.
Turn off the household lights when they're not in use.

You can reduce plastic waste from the grocery store by growing your own garden.

Get serious about recycling and composting. 

Take a walk! Next time you're thinking of driving to child care, think about walking  there instead.
 Instilling a love for nature, and a passion for the environment won't happen overnight, but it's with these small actions that we can help to educate our children on its importance and begin to set a foundation. 
If you're looking for educational camp programs for your child this summer, please note that Kids & Company offers School-Age Summer Camp programs for children ages 6–12 at select locations. Our unique programming is tailored to the children's interests and allows them to explore their passions and learn lifelong skills.  Please contact us at backup@kidsandcompany.com or visit our website to learn more!
Posted on: Thursday June 9th, 2022
Posted by: Kids & Company