Honouring Indigenous Peoples Day
June 21 is National Indigeneous Peoples Day. This is a day for all Canadians to recognize and celebrate the unique heritage, diverse cultures, and outstanding contributions of First Nations, Inuit, and Metis peoples.  Today is also the summer solstice (the longest day of the year) and it was chosen for its important symbolism to many Indigeneous Peoples. 
Across Canada, the day is typically marked by ceremonies and celebrations that highlight cultural performances and activities, displays of arts and crafts, and events that recognize the contributions of Indigeneous Peoples. 
In honour of the day, and Indigenous History Month, Kristine Grant, Kids & Company's Director of Learning Environments curated a reading list that celebrates Indigieneous culture. Kristine, along with her team of educators, is responsible for shaping the education of roughly 10,000 children ages 0-5 nationwide. She is deeply familiar with reading materials that engage little minds to inspire action. Here is her recommended book list.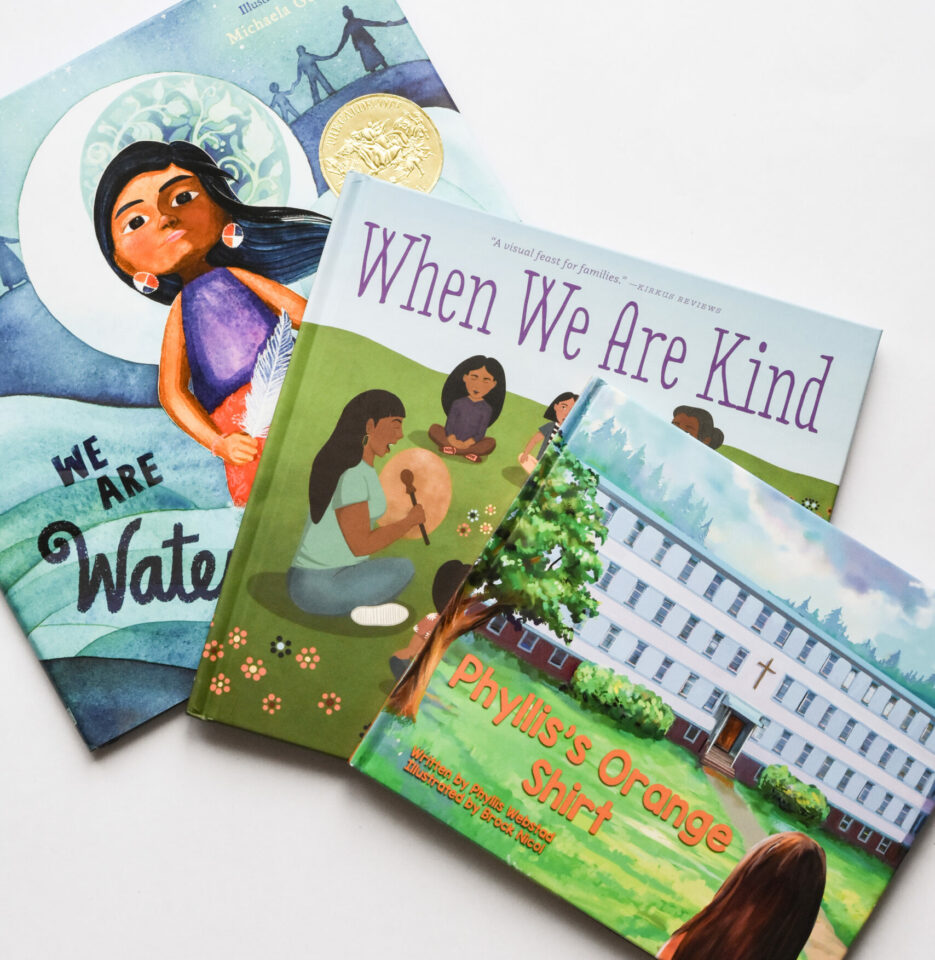 When We Are Kind: This story features Indigenous children and speaks about kindness to everyone and everything around us. It celebrates everyday acts of kindness, diversity and encourages children to explore how they feel when they initiate and receive acts of kindness in their lives.
We Are Water Protectors:

This is the story of an Ojibwe girl who takes action against an oil pipeline to protect the water supply of her people. This story teaches us how to support Indigenous peoples, their traditions, and their histories that help us all protect our planet.

Phyllis's Orange Shirt:

This book tells the true story behind Orange Shirt Day, a day for us all to reflect upon the treatment of First Nations people and the message that 'Every Child Matters'. Note: This book is appropriate for an older, 4-6 year, age group.

Sweetest Kulu:

This beautiful bedtime poem is filled with traditional Inuit values of love and respect for the land and its animal inhabitants. Each page describes the gifts given to a newborn baby by all the animals of the Arctic. This book can be used as a teaching tool to learn about different Indigenous cultures, specifically Inuit traditions, and beliefs. 

My Heart Fills with Happiness: This story is told through the perspective of indigenous families, and it celebrates happiness and all of the different ways you can find happiness throughout your day. 
For more educational resources, useful activities, parenting tips and tricks visit Kidco At Home. 
Posted on: Tuesday June 21st, 2022
Posted by: Kids & Company