Learning Through Play
My name is Sarah and I've been working with children in their early years for the past 13 years.  I worked overseas as a teacher in England and China then continued my career in the childcare sector here in Toronto.  While working at Kids & Company, I've worked as a Preschool ECE, Assistant Director, Centre Director and now Curriculum Director for Toronto and the GTA.  In 2017, I completed the Master of Education program in Developmental Psychology at the University of Toronto.  I'm very interested in how children learn through play and also differentiating care and education for children with varying abilities.
I sat down and answered some burning questions below:
How do children exhibit their preferred learning style(s) through play?
During play, a child with a preference for learning visually will be drawn to images, colours and the use of gestures.  In our classrooms we offer flashcards with colourful imagery.  Children, including infants, select them from the shelf and from my observations, I've noticed infants are often drawn to specific images.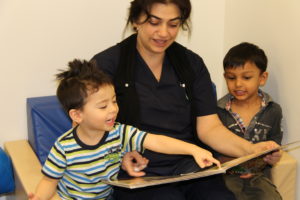 An auditory learner may recite a song to help them to recall information, for example I noticed a preschooler on one occasion singing the song "It's a Rainbow," when trying to name the colours of the rainbow.  They may also be drawn to play-based activities that incorporate the use of instruments and sounds.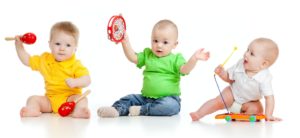 Children that learn best through a verbal learning style often engage in conversation with others or are drawn to print material (i.e. books, magazines, fliers).  These kids usually enjoy participating in activities in the role-play area of our classrooms where they engage in communication through pretend activities.  Role-play activities help children to further develop their vocabulary and also enhance their social skills.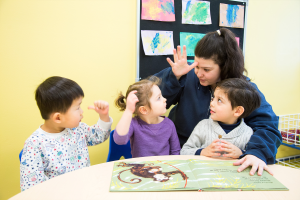 Kinesthetic learners love to move around and participate in hands-on activities such as science experiments or gross motor play.  These children often enjoy to act things out when playing as they process information through physically movement.  They prefer to be a part of the action rather than standing back and observing.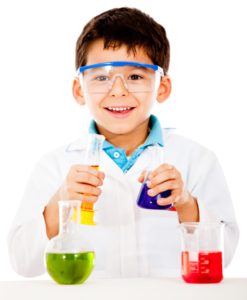 https://www.educationcorner.com/learning-styles.html
What is the importance of play?  How do children learn through play?
Play is integral to all areas of development.  It's an extremely effective mode of learning during the early years and we base all of our programs on the use of play (ELECT, 2014).  Play is also associated with having fun, so it's something that children happily and naturally participate in.  Decades ago, educational programs were educator-directed and were usually associated with pencil and paper activities such as worksheets and teachers lecturing students from the front of the class.  Most children are not fully engaged when presented with this style of programming.  At Kids & Company we focus on the concept of engagement; if a play activity set out for the children is not grabbing their attention we will modify it.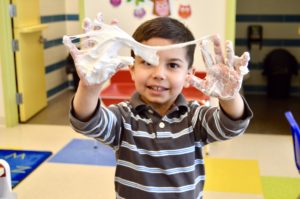 Play innately captures the children's interest and through interactions that occur within the play episode, kids acquire new information.  For example, a child playing with connecting blocks that tries to build a bridge will develop their visual spatial abilities and would need to reflect on different engineering concepts through the process.  A teacher interacting with the child may provide some verbal feedback if they think a little support is needed to achieve their goal.  They may also model the concept to other children by building their own version of a bridge.  Additionally, kids may work cooperatively on the task and share ideas through the process.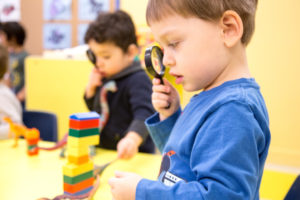 Often an activity that is set out will target several different learning outcomes.  For example, if the role-play area in a Toddler classroom is set up like a birthday party, those involved will likely utilize verbal skills to communicate with each other during pretend play.  There may be some math skills involved as they divide pieces of pretend treats to the other kids at the party.  They will exhibit turn-taking in conversation as they carry out the activity and thereby develop self-control and social-emotional skills.  Overall, when children are having fun and engaged in activities they are interested in, learning will occur!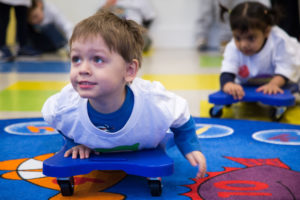 http://www.edu.gov.on.ca/childcare/excerptsfromelect.pdf
Sarah is the Kids & Company Curriculum Director for Toronto and the GTA.  She is very interested in how children learn through play and also differentiating care and education for children with varying abilities. Connect with her at spumphrey@kidsandcompany.com!
Posted on: Thursday March 14th, 2019
Posted by: Kids & Company