Meet the Parents: Sasha Exeter
We are bringing back our Meet The Parents blog series, just in time for International Women's Day next week, to celebrate a powerhouse mom in our Kidco community.
Our Meet The Parents Blog Series is a way to recognize individuals in our Kidco community. @SashaExeter is the feature of today's 'Meet the Parents' blog, and she has quite a few achievements worth celebrating! Sasha is one of Canada's best-known content creators, has a loyal following on Instagram, and partnered with brands like Joe Fresh, Clinique and Tetley. She's also mom to Maxwell, who attends one of our centres! Read on for her advice to new parents, her biggest challenge in becoming a mother, what traits are important for her to instill in her daughter, and more!
First, tell us about your daughter, Maxwell.
Maxwell is my four-year-old daughter and my rainbow baby, and I say that in the most literal sense because she was conceived about a month after a devastating miscarriage. She is a fiery, precarious little girl who is fiercely independent, innovative, extremely funny, dynamic, and full of energy. Most importantly, she is warm and kind. Two of the traits I think I am most proud of as her mother.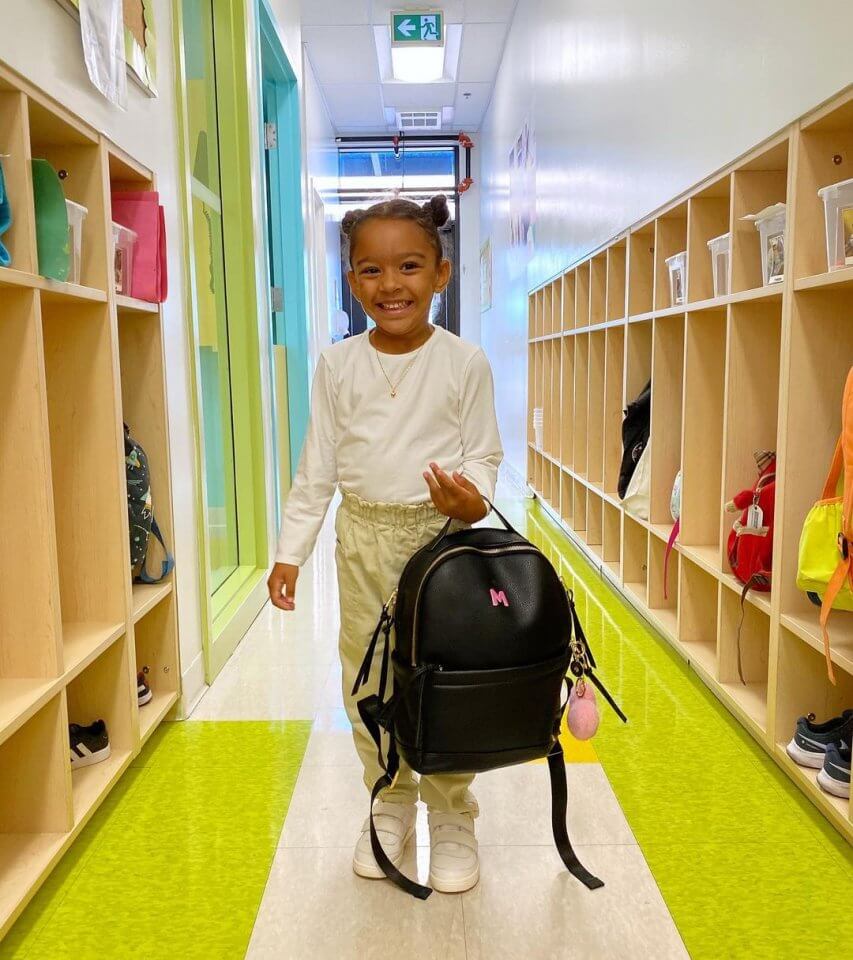 What trait is essential to you to instill in your daughter?
We talk about empathy, kindness, and respect a lot in this household because I genuinely feel this world can be a much better place. Confidence is also something that I think is super important to instill in her. We work on that a lot through affirmations. We've been doing it since she was a teeny tiny baby. It's easy for parents (and others) to give children compliments about their looks, like, "you look so beautiful!" but there are so many other qualities about Maxwell that impress me, and I want her to not value her looks overall the other amazing things about her. Also, there is a lot of negativity in the media that ultimately affects young women, and I want to build a strong foundation within Max so that she is less influenced by what she sees on TV, movies and social media.
Why did you choose to have Maxwell participate in early learning and child care programs? What drew you to Kids & Company as a partner in raising your daughter?
To be quite honest, the decision wasn't an easy one at first. Pre-pandemic, I was travelling a ton for work, and Maxwell joined me on those trips plus, we also had excellent nanny care at home, so initially I didn't think that it was something we needed to do. I stayed home with a nanny until I was ready to attend Kindergarten. My friends and other parents mentioned that I should put her in a program for "socialization" even though she was well socialized. I finally decided that when Maxwell was ready to go to school, she would tell me herself, because that's the kind of kid she is. She did exactly that about a month or so before the pandemic started. I heard so many amazing things about Kids and Company, so I began looking into locations and their extensive curriculum and finally decided this was where she needed to be. Shortly after touring the school, she is in today, we went into full lockdown mode, so we decided to put things on hold and revisit it this past February. 
What drew me to Kids & Company was first the background story on how they got started. Then the feedback from other parents who had kids in their centers couldn't stop raving about it. But it was the curriculum that got Maxwell's Dad and me excited. The introduction of French at such a young age, focusing on mathematics and reading, the wholesome foods served on the menu, and the kids being exposed to mindfulness and yoga impressed me. As a busy, single mother, it's pretty awesome that the centres have so much flexibility. Maxwell is in school only a few days a week now, but I can add another day if and when I need it. The hours allow me to complete my work for the day comfortably and they always send her home with snacks for the car ride, which I think maybe one of her favourite parts besides her friends and teachers.
What were the biggest challenges you faced when you became a mother?
I think one of the biggest challenges was not losing myself in motherhood. I've seen it happen to so many women because it's so easy to do. I love my child, but I was a whole person before Maxwell, and I didn't want to lose who I was. Not taking a mat leave and working basically a few weeks after having her because of the nature of my job helped me retain a bit of the old Sasha.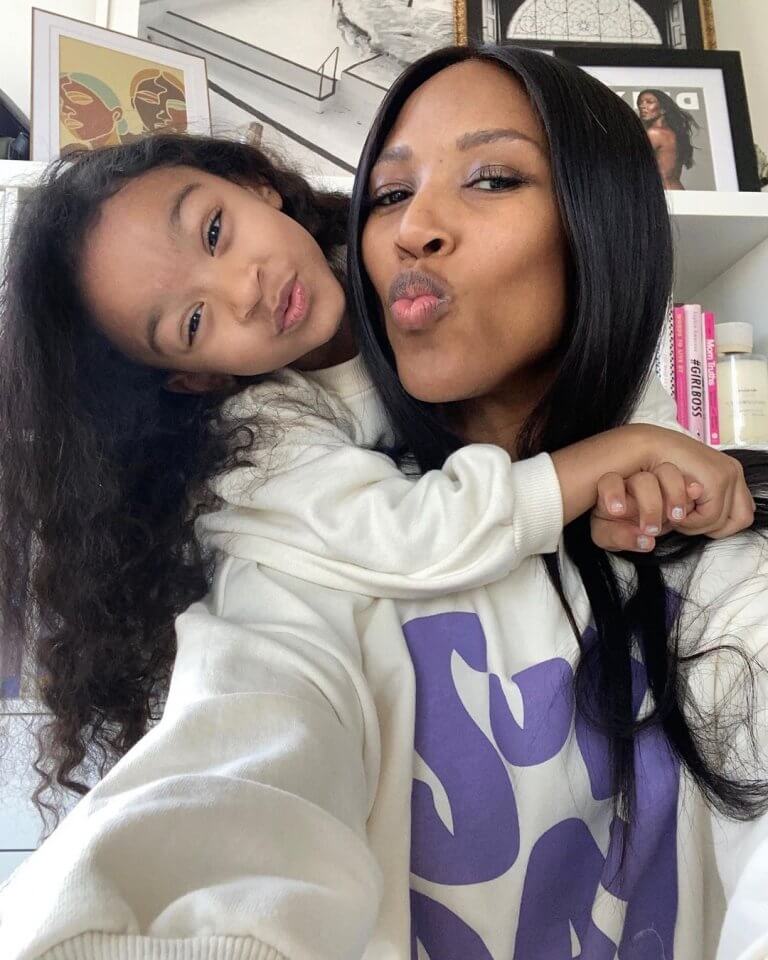 What is your advice to new parents?
Don't listen to other parents!!! Haha. I laugh, but I am actually serious. Other people always want to give you advice on how to live and how to parent. It blows my mind! There is nobody that is a parenting expert. Nobody. There is no manual handed over when you bring a child into this world. We are all truly just in this thing, trying to survive and live to see another day. When new parents ask me for advice, I tell them to parent from their gut. Seriously, trust your gut it won't steer you wrong. You know your child better than anyone else and at the end of the day, just like anything else, you should do what you think is right, not what someone else says is right for you and your family.
Tell us about your work and how you got to where you are.
I am a former elite athlete and corporate soldier, who worked Marketing and Branding for almost a decade but fell into my current job after being diagnosed with two chronic illnesses. While taking a leave of absence from my corporate gig, I started writing and created a blog that gained notoriety and developed into so much more. Today, I get to collaborate and work with some of the biggest Canadian and global brands as a spokesperson, ambassador and model. I have been the face of Joe Fresh activewear for five years and counting, and am slowly moving into designing and have some exciting new projects in podcasting and TV on the horizon.
What is something that surprised you about becoming a parent?
That's a great question, I think the two things that surprised me the most is how exhausting it is. Although fulfilling and rewarding, it is exhausting! And it blew my mind to think how busy I used to think I was before becoming a mother. Now I really understand what having no time means!
If you are a Kidco parent that has an inspiring story to share, are looking for a forum to help you grow your local business, or have an achievement worth celebrating, please reach out via DMs to be featured in this series. Let's harness the power of our community to support each other's achievements!
Sasha Exeter is a Kids & Company partner, we're thrilled to be providing care for her daughter at one of our centres! #KidcoPartner
Posted on: Friday March 4th, 2022
Posted by: Kids & Company