Montessori Learning at Home: The Montessori Box!
The Montessori Box was created by one of Kids & Company's amazing partners, Dupe Akinniyi! The Montessori Box is a curated box company that provides eco-friendly toys and Montessori materials for a range of developmental stages. Each Montessori box will provide a foundation for the growth and autonomy of your child, allow your child to explore activities at their own pace, and emphasize concrete learning.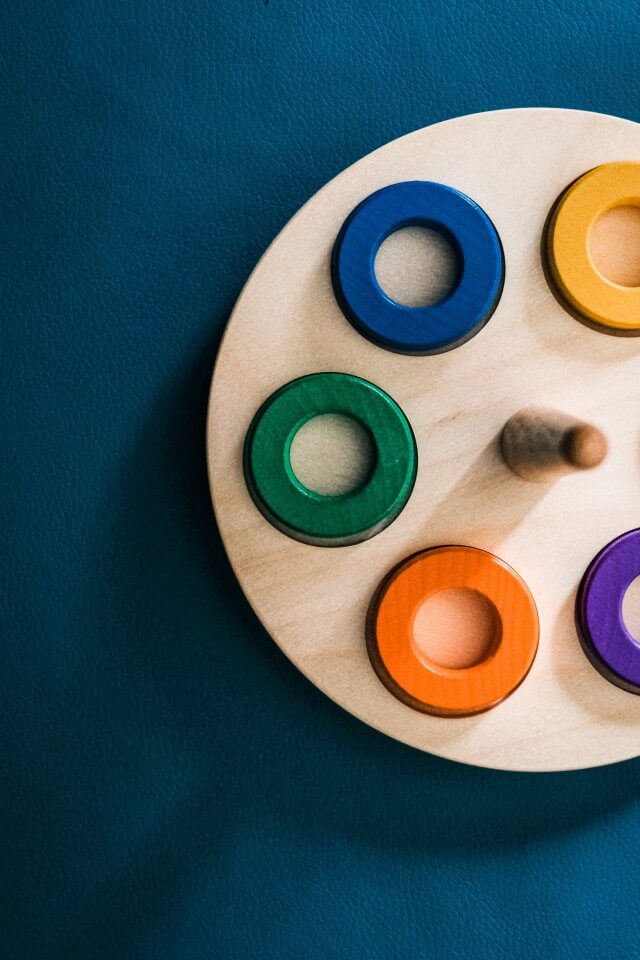 At Kids & Company, we follow an emergent, learn-through-play curriculum. The term emergent curriculum loosely captures the idea that the types of learning a child is ready to do will emerge when a teacher facilities an environment where they feel secure, engaged and interested. Instead of a rigid lesson plan, the teacher has broader goals of encouraging curiosity, play, exploration, collaboration and creativity by exploring content that the children demonstrate an interest in.
What is Montessori learning?
The Montessori approach to education is based on the work of Dr. Maria Montessori. It provides students with a carefully planned, stimulating environment where children learn by working with specially designed materials. The approach centers on the belief that children are capable of initiating their own learning experiences. (Montessori.on.ca)
While the Montessori and emergent approaches are quite different, the two learning methods can certainly be used in combination with each other. We asked Montessori Box founder, Dupe Akinniyi, to provide some at-home Montessori learning tips for our Kidco Families.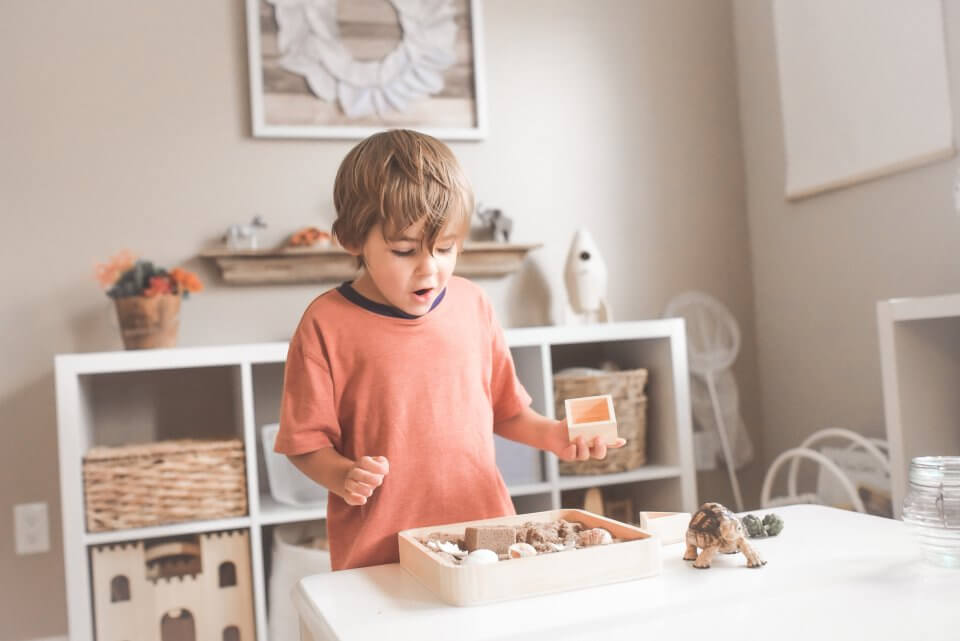 At-Home Montessori Learning Tips
Dupe: My first tip would be to introduce the Montessori Method by understanding and following your child's needs and wants while respecting their developmental stage. Every child is different, a child will always show you through verbal or nonverbal communication what they are capable of doing, and more importantly, what they are interested in.
As a parent, you can introduce Montessori items and allow your child to make their own decision on what to explore. You can then present the Montessori item of choice, while you present it, a process needs to be put in place for your child to be autonomous after completion of the following steps:
First, prepare the environment. A prepared environment is one that is organized, clean, spacious, warm, and inviting. Montessori materials should be accessible for the child.

Walk through the steps both verbally and visually and teach the child how to use them on their own.

After completion of these steps, your child will be encouraged to fully concentrate and engage in a self-directed approach.
We then asked Dupe, "How did the Montessori box come to be? What was your inspiration for curating this box?" 
Dupe: This alternative method caught my attention when I had my children, I wanted my children to be independent above all. I feel it's the most precious gift we can give to our child. When I presented the Montessori environment to my children, it was really a rewarding experience to see them become autonomous. I thought of creating the curated box because I feel every child should have access to Montessori learning.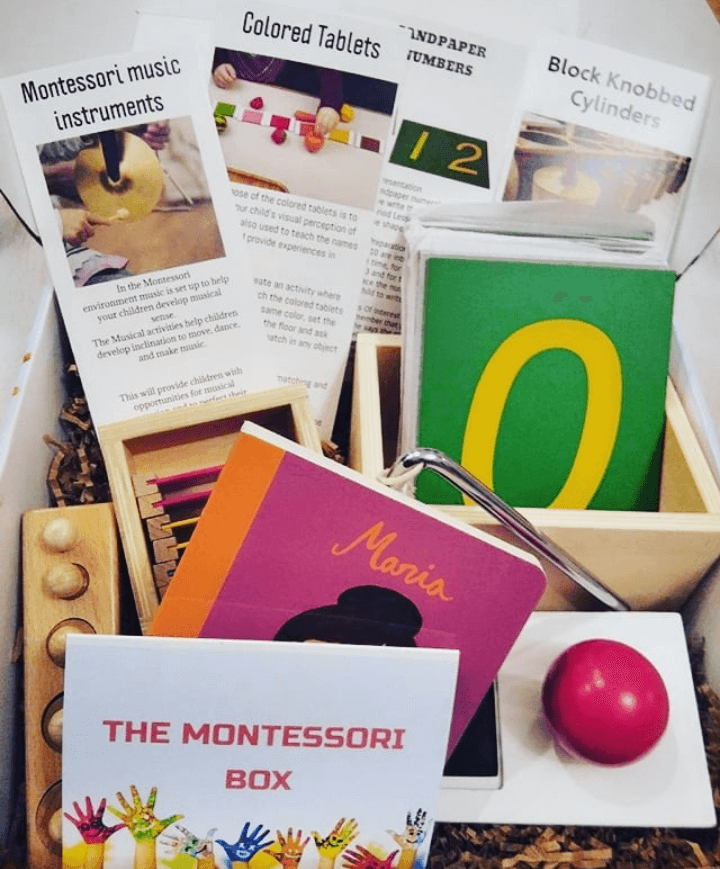 Kids & Co: What was your mission when creating a Montessori Box?
Dupe: My mission is to allow everyone interested in this creative learning method to be able to introduce it to their children and allow children to enjoy Montessori learning at home. Because education starts at home!
Kids & Co: How has your business changed since the onset of COVID-19?
Dupe: Because of the COVID-19 lockdown, so many parents, myself included, were anxious that their children would miss some key learnings and knowledge. The early year's age range represents a very crucial stage where the children are building themselves and are continuously learning. My boxes provided additional support and a sense of relief for parents because even if school was closed, the children could continue to learn at home.
Are you interested in exploring Montessori learning at home? Each Montessori box follows specific Montessori themes such as sensory skills, mathematics, language, practical life, music, science and arts.
Kids & Company families receive 15% off! For details see your weekly newsletter or ask your Centre Director. Visit The Montessori Box Store to learn more and explore the latest boxes!
Posted on: Friday March 19th, 2021
Posted by: Kids & Company