Not All Oils Created Equal
Every season is oil season. Whether you're making a hardy meat dish to keep the family warm in the winter, or a light summer salad, there's oil on the pan or in the dressing. But we've come across a common misconception that all oils are interchangeable and that what you put in a pan is just oil. This is not the case – in fact some oils are even harmful to cook with! So here are some tips on what to use and when you can use it.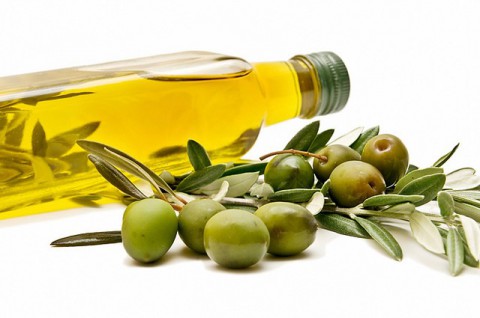 For oils you're going to put in a pan, the best options are the ones with high boiling points. Even if it does have a high boiling point, if you find yourself using this oil and it begins to smoke, turn off the heat, cover the pan, and wash it out once it has cooled. Broken down oils have toxins in them that you don't want to eat! That being said, to avoid this hazardous situation, don't throw the oil on with the heat on high, put the oil in first and then slowly adjust the heat to the desired temperature. There are many oils that have high boiling points such as peanut oil, soybean oil, and safflower oil, but the absolute best would have to be avocado oil. This oil not only has a very high smoking point of 520F, making it very safe for high heat pans, but it has the highest concentration of good fats in comparison with all the other oils out there, and is filled with potassium, vitamins A, E, and D! Use this to sauté some squash or spinach and you will taste and feel the difference for sure!
There are also specific oils that do well in dressings and dipping sauces! Virgin oils are the ones that are best here, as they don't do well in cooking as they tend to have low smoking points, but they are wonderful for you on a salad since they retain more or their minerals and vitamins, and have a richer flavour than their more processed counterparts! This is why you should definitely not reach for extra virgin olive oil when cooking with high heats, but most definitely reach for it in a dressing or dipping sauce! Try making a fun Cilantro Citrus dressing using: 2 tbs. orange juice, 1 tbs. lime juice, 1 tsp. lime zest, 1 Tbs. chopped fresh cilantro, 1 tbs. chopped fresh chives, 2 tsp. red wine or apple cider vinegar, 2 tbs. extra-virgin olive oil, a pinch of cayenne pepper!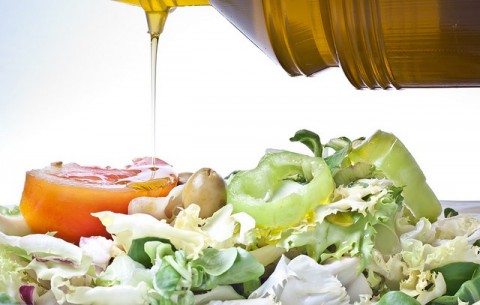 Finally, your line up of best oils to use when baking is: canola, grapeseed, and coconut oil! The first two oils won't affect the taste of your dish, but coconut oil has its own rich flavour that it will sometimes show up if you use enough of it. Thus, to be safe make sure it will pair well in your dessert, as its taste may not budge when you put it in the oven! Try using coconut oil when making Maple Coconut Granola Bars with rolled oats, coconut flakes and shreds, and maple syrup! Just mix them all in a bowl, pouring in the coconut oil and maple syrup last. Add some brown sugar, place the granola in a baking sheet, and bake for about 30 minutes!
We hope that this post has made you more aware of how you should be using oils in such a way that you avoid toxins and thereby keep your family healthy and happy!
Don't forget to follow us on Twitter @kidcochildcare and on Instagram @cheflisaruscica!
Cheers,
Chef Lisa Ruscica
Chief Food Ambassador
Posted on: Wednesday April 20th, 2016
Posted by: Lisa Ruscica