Outdoor Activities to Try This Summer!
This Monday, June 21 marked the summer solstice! Besides being the first official day of summer, this is the day when the sun reaches its highest point in the sky, making it the longest day in the year. With all this extra sunlight, you may be wondering how to keep your little ones busy on these long summer days. 
Well, we're here to help! Below we've compiled a list of our top learning invitations for children to enjoy this summer.
JAR LID BOATS
Utilize your recycled lids and create a small boat to float in a water bin, tub or stream. Cut a sail from a plastic sheet or craft foam. Glue the sail to a craft stick. Insert the stick into a small mound of clay or playdough and place the dough in the boat. Now you're ready to sail! Invite your child to add in small figurines to test out their new floating toy.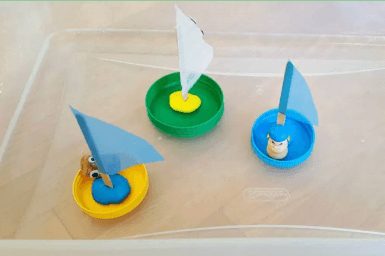 AMAZING BUBBLE ART
Bubble art is a simple setup with beautiful visuals for your child. Pour bubbles into a few cups and add several drops of different coloured food colouring. Provide your child with bubble wands and paper to blow the colours onto their paper.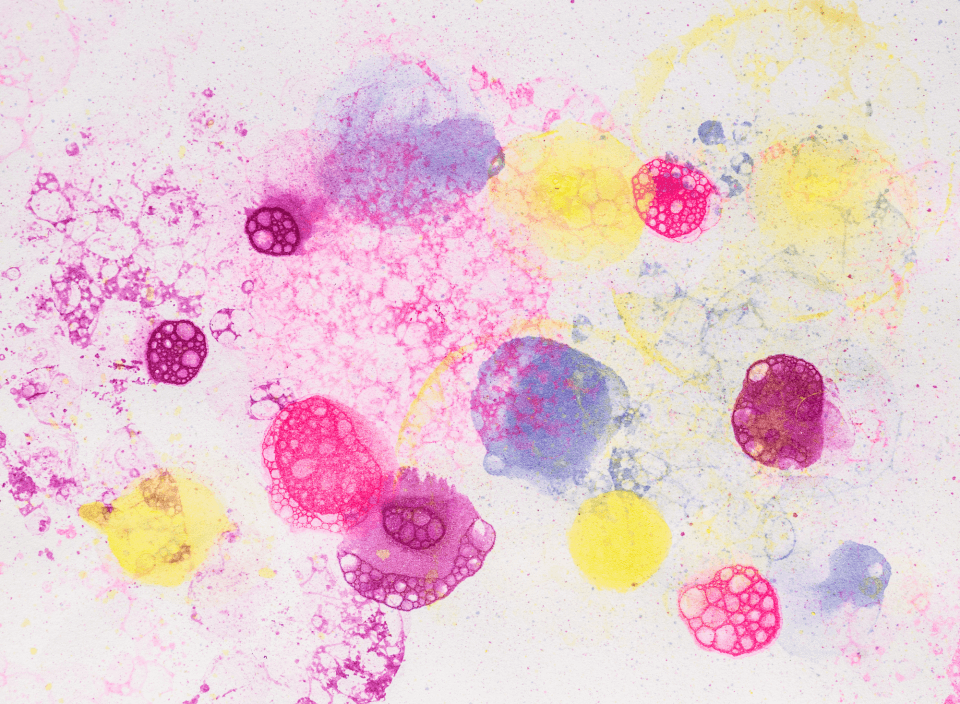 COLOUR MIXING STATION
Create a colour exploration station with a divided platter, corn starch, water and food colouring. Add two tablespoons of cornstarch to each section with a tablespoon of water and a few drops of colour. Offer your child spoons, measuring cups and containers to invite your child to mix!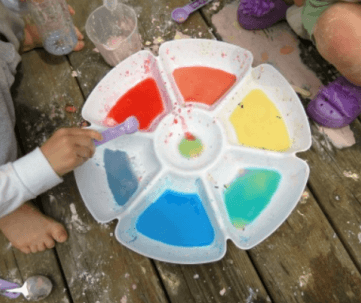 SEA FOAM SENSORY
Combine 2 Tbsp of dish soap, 1/4 cup of water and food colouring in a bowl. Mix the ingredients on high with a hand mixer for 1-2 minutes. Your foam should be able to form stiff peaks that hold its shape. Scoop the mixture into a sensory container and repeat as necessary until you have the desired amount of foam! Add play items for your child to explore the bubbly fun!
TREASURE HUNT
Using interesting objects that will sink in the water table, ask your little one to go on a treasure hunt to recover them. Add tongs to the homemade water table and ask them to find the objects at the bottom of the sea.
NATURE'S PAINT BRUSHES
Provide your child with a variety of painting options by creating paintbrushes with items found outside. Collect a few sticks to create the handle and grass, flowers or leaves to attach with an elastic to create the bristles. Your child will enjoy painting with these fun nature-inspired brushes.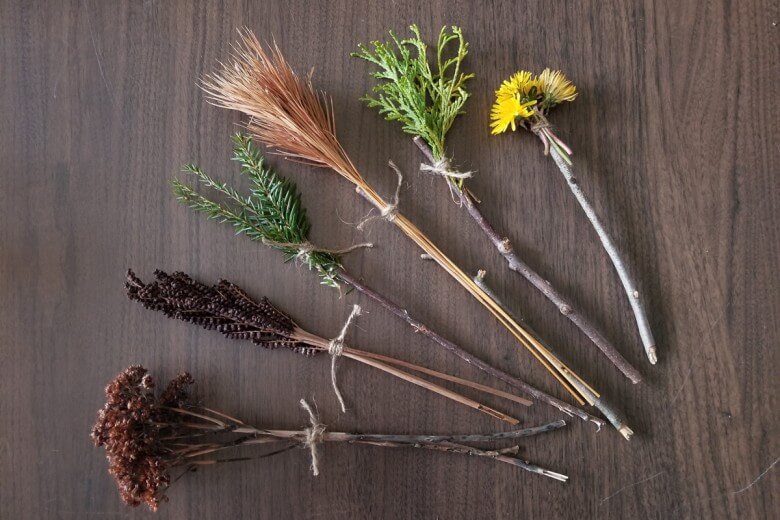 SUN PICTURES
Explore the power of the sun and preserve your child's nature hike items. Encourage your child to find special items with a variety of shapes. Layout the pieces on top of a piece of construction paper and leave them in the sun for a few hours. Return to the picture after the sun has worked its magic and remove items to explore what the sun has left behind.
LEAF EXPLORATION
Collect a variety of items from your backyard or on a nature walk to create a fun sensory experience. Your child can rip, snip or pull apart the items while they explore. Add cups and spoons for your child to fill and dump containers full of nature. 
FLOWER ICE
Your little ones can use these nature ice blocks as a sensory experience. Freeze flowers or nature items in ice cube trays or containers for your child to explore. Your child can build and play with this chilly sensory activity and retrieve flower petals as they play.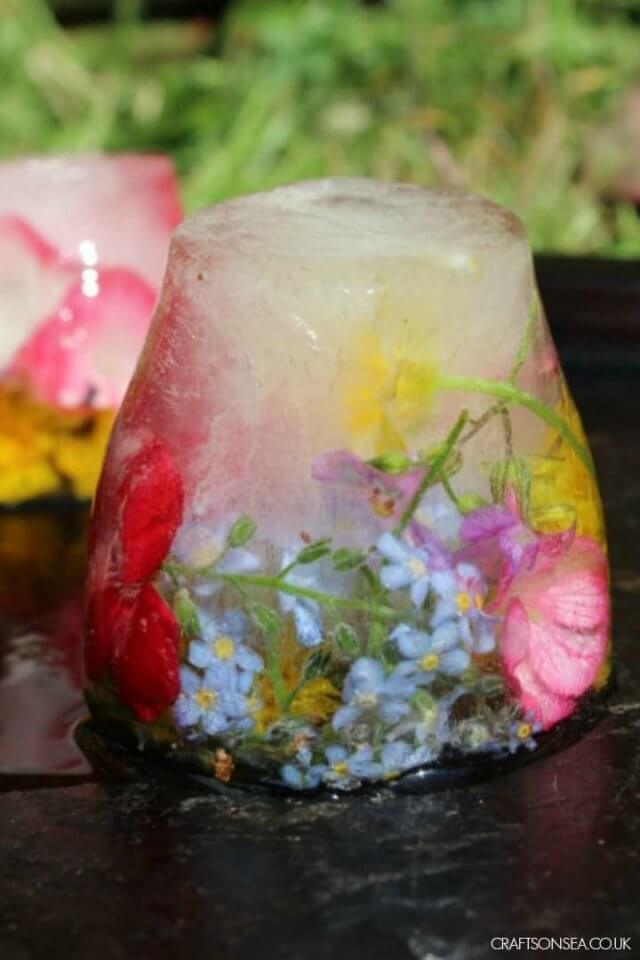 PLAYDOUGH PRINTS
Place some playdough on a tray with a rolling pin and a few playdough toys and take it outside. Gather some items from around the yard…leaves, pine cones, sturdy flowers, etc. Encourage your child to press them into the playdough, leaving impressions of the items. 
NATURE STAMPING
Head outside to collect a few nature items to create a stamping invitation. Provide your child with a few coloured stamp pads or some paint and a paintbrush to capture prints of your child's treasures. 
For more ideas, check out Kidco at Home, Kids & Company's Family Resource Centre, for activities curated by our in-house education experts.
Posted on: Friday June 25th, 2021
Posted by: Kids & Company