Poolside Snacks
I think it's safe to say most people's favourite season is Summer. What's not to love? The gorgeous sunshine, the long weekends, eating on the patio, lounging by the pool or on the beach! With only 93 days to enjoy the year's best season, we've come up with some tips and ideas to get the most out of your pool parties so you can spend less time prepping, and more time lounging!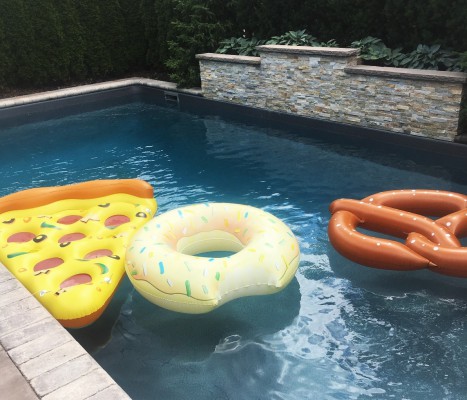 Crackers and Cheese: this summer snack is as easy as it sounds. All you need are crackers…and cheese! Make your prep work even easier by cutting the cheese into cubes the night before, and enjoy even more time by the pool during the day!
Trail Mix: Our Kidco Kitchen Trail Mix is a no muss no fuss recipe for kids and adults to enjoy! Mix together ½ a cup of toasted shredded coconut, 1 ¼ cup of Shreddies, 1 ¼ cup of Cheerios and ½ a cup of raisins. This recipe can be made days in advance, and you can even make it in bigger batches to enjoy for weeks!
Smoothies: Swimming and running around in the sun can work up quite the thirst, and smoothies are a healthy thirst quencher.  Try our Kidco Kitchen Messy Monkey Smoothie by blending together 1 cup of mashed banana, 2 cups of milk, 1 cup of yogurt, and 2 tablespoons of soy butter………so delicious!!!
Fresh Fruit: Watermelon slices are another great way to quench your thirst during the summer season, not to mention extremely healthy and delicious! Again, you can prepare this the night before a gathering, and then all you need to do is take them out of your fridge for your guests! This might not be surprising, but it's still a fun fact; watermelon is more than 91% water.  This means that eating watermelon on a hot summer day is a tasty way to help you stay hydrated and avoid dehydration.
Fresh Veggies & Dip: Another healthy snack that adds fibre, nutrients and a delicious crunch, are fresh veggies like broccoli, cauliflower and peppers. Pair these veggies with out Kidco Kitchen Happy Hummus by blending 2 cups of chickpeas, ¼ cup of olive oil, 2 tablespoons of lemon juice, 1 tablespoon of minced garlic and 2 tablespoons of water.
Pasta Salad: A great way to use leftover meats and veggies is to throw them into a nice cold pasta salad! Try using small shaped pasta such as macaroni, bowties, penne, orzo and rotini, as they hold ingredients well and are easier to eat. Throw in veggies such as peppers, mushrooms and artichokes with olive oil and vinegar to keep it light when it's sweltering outside. Add cubed cheese such as mozzarella or feta and chicken or beans for protein.
Fruit Popsicles: Popsicle molds are fairly inexpensive and a healthy alternative to purchasing store bought popsicles with preservatives and added sugars. Simply blend your favourite yogurt, fruits and fruit juices and place in the molds and freeze!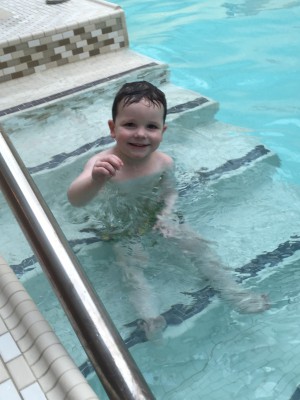 From our kitchen to yours…… Enjoy!
Don't forget to follow us on Twitter @kidcochildcare and on Instagram @cheflisaruscica!
Cheers,
Chef Lisa Ruscica
Chief Food Ambassador
Posted on: Wednesday August 3rd, 2016
Posted by: Lisa Ruscica