Root'n Toot'n Veggies
The end of summer does not have to mean the end of shopping local for your fresh veggies. With the changing of the seasons comes a brand new set of local veggies to try. Autumn produces a plethora of delicious root vegetables and seasonal fruits. Fall means in with local squashes, pumpkins, potatoes and more!  These fall vegetables are great in a stew, or just simply oven roasted as a side dish.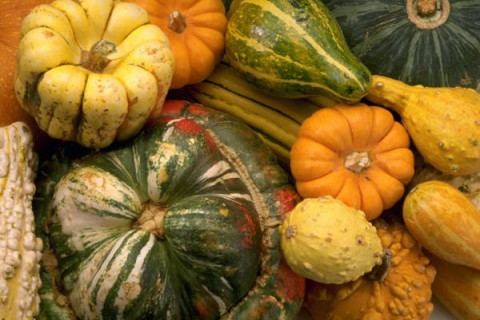 On our upcoming menu we will be incorporating a multitude of these delicious seasonal vegetables! Our Root'n Toot'n Veggies contains a blend of Carrot, Turnip, Squash, Sweet Potato and Red Onion! Carrots grow underground, allowing local varieties to be available from mid-summer to late-fall. Carrots are rich in beta-carotene, a substance which is converted to vitamin A in the liver and is essential for eye health. Squash comes in a variety of shapes, sizes, tastes and colours. Squashes are high in fibre and manganese, a mineral essential to healthy bone structure and calcium absorption!  Turnips are among some of the most ancient vegetables and have been cultivated for over 4000 years! They contain a high amount of minerals, vitamins, fiber and are very low in calories. Last but not least, red onions are one of the best natural sources of the antioxidant quercetin, which has a range of health benefits including cancer fighting, anti-fungal, anti-bacterial, and anti-inflammatory properties. This delicious blend will be roasted with herbs and enjoyed as a side by your little ones!
Stay tuned for some more great veggie recipes on our upcoming fall menu! In the meantime, here is a sneak preview of our Roasted Butternut Squash Soup…. YUM!
Roasted Butternut Squash Soup
*Makes 6 portions
What you need:
-       4 Cup Roasted Butternut Squash
-       2 Tbsp. Olive Oil
-       1 Medium Sized Onion (chopped)
-       8 Fresh Sage Leaves
-       2 ½ Cup Veggie Broth
-       ½ Cup Apple (peeled and chopped)
What to do:
Be sure to wash your hands before you begin.
Preheat oven to 425F. Line a baking sheet with parchment paper and place squash pieces on the baking sheet.  Brush olive oil on squash and roast until tender, about 50 minutes to 1 hour.
Meanwhile peel, core and cut apple in medium dice. Cook apple, onion and sage in a large saucepan over medium heat until softened (about 7 minutes).  Add veggie broth and bring to a boil.  Reduce heat and add roasted squash for about 15 minutes.  Remove pan from heat and puree soup in batches until smooth.
Enjoy!
Cheers,
Chef Lisa Ruscica
Chief Food Ambassador
Posted on: Friday September 26th, 2014
Posted by: Lisa Ruscica