Scraped Knees and Watermelon Seeds
I remember growing up and looking forward to the coveted summer vacation from school. It held the potential for endless adventures and fun in the sun. Every day I'd come home covered in sand, dirt and sweat from the day. Bliss.
That was a long time ago…Parents, myself included, are now terrified at the idea of telling their child "be home before dark!" and feeling confident that their little person will come hurling through the front door seconds before the sun sets. Were parents always this scared about letting Junior roam and they just covered it up? Or, have things changed so much that we quarantine the kids to the house because we think it's safer?
Here's the thing…I have no idea why children and parents are now fearful of the outdoors but the truth is, we have to work around it. Regardless of what has or has not changed we're responsible, as parents, to get our kids outside to play. Video games and cartoons are not a summer break.
As parents we're becoming overweight, our children are becoming overweight and we're all missing out. We need to be committed to going outside – together – to scrape our knees and debate over whether swallowing watermelon seeds will lead to a watermelon plant growing in our tummies.
If we're not comfortable with allowing your children to play alone outside, it's our responsibility to accompany them. We can't just let them sit around on their bottoms missing out on climbing trees, running through sprinklers, playing 'Kick the Can'  and getting the exercise and adventure they deserve as young people.
Click here for a couple of ideas to get you all started: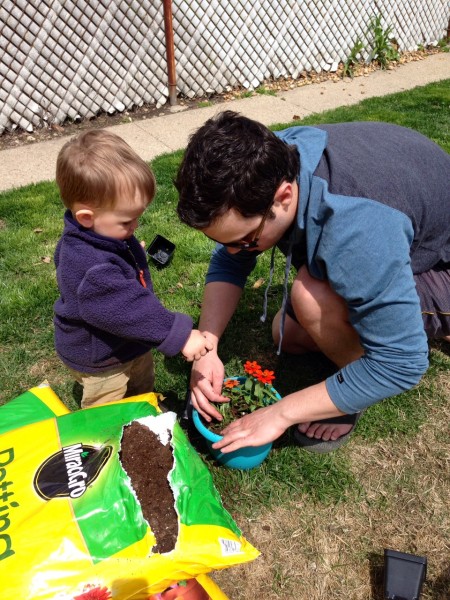 Jackie Kardesh lives in Chicago, IL with her husband Eric, son Landon and three dogs. She is the Director of Marketing and Operations for our U.S. branch with a passion for children's health and wellness.
You can find her @jackiekardesh or jkardesh@kidsandcompany.com
Posted on: Tuesday June 3rd, 2014
Posted by: Jackie Kardesh