Spring Wardrobe Essentials: Kids Edition
Spring is here and while we are all excited for it to get a little bit warmer, we know that it also means the weather is changing. Some days it's beautiful and warm out, and others are cloudy and rainy. As a stylist and a mom of two, I want to make sure my kids are always prepared for every kind of weather, have clothing that lasts through busy days at child care, and also look great too!
I've rounded up my favourite kid's clothing brands, from the best hats to the coolest sneakers, and everything in between! As always, I love to shop local and support other moms in our community, so you will find a few of these companies listed below are designing and producing it all in Canada.
I have to start this list with one of the most sought-after Canadian kids brands, mini mioche. mm is a female-founded company and was started with the goal to create a better future for kids through ethical & sustainable production. That's a motto I can get behind! This Toronto-based brand is my go-to for comfortable, durable everyday clothes for both my boys. They have the perfect romper for weekend days spent at home, and the coolest sweatsuits that are comfortable for a full day at child care. The collection is unisex and in a neutral palette which makes them an easy addition to pass down to younger siblings.
A cute Toronto tee perfect for summer weather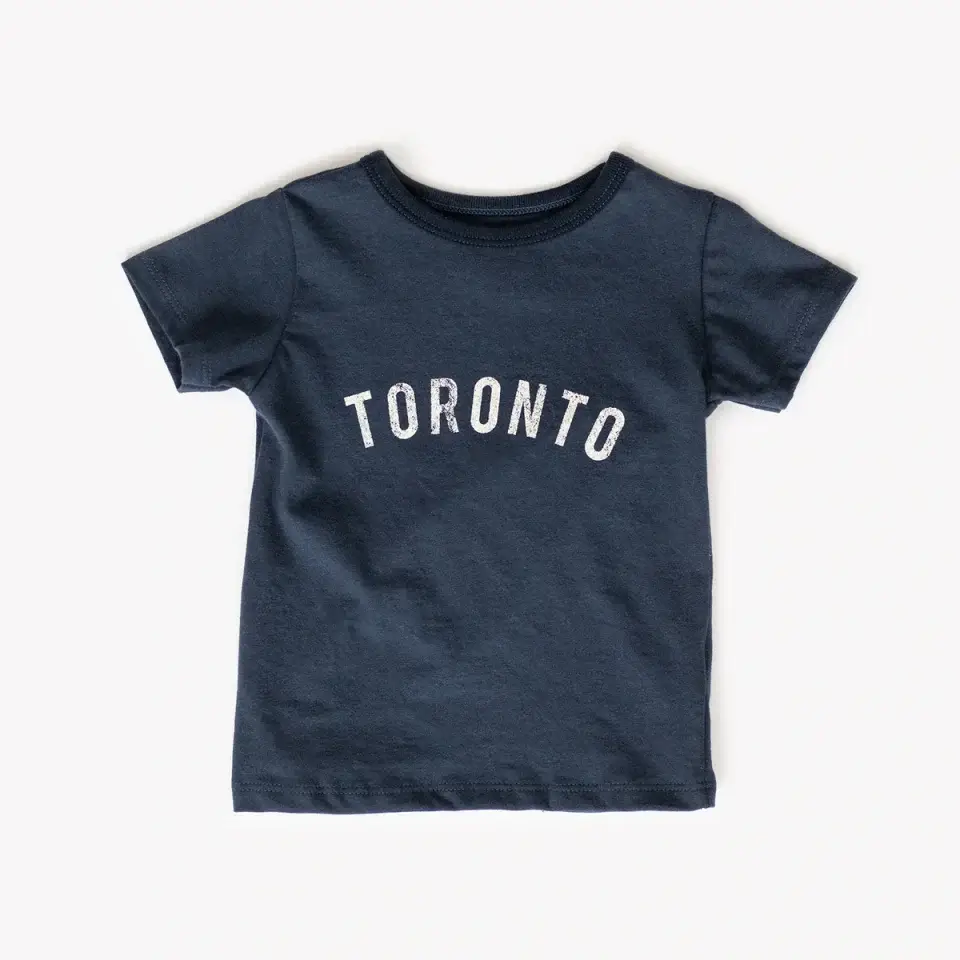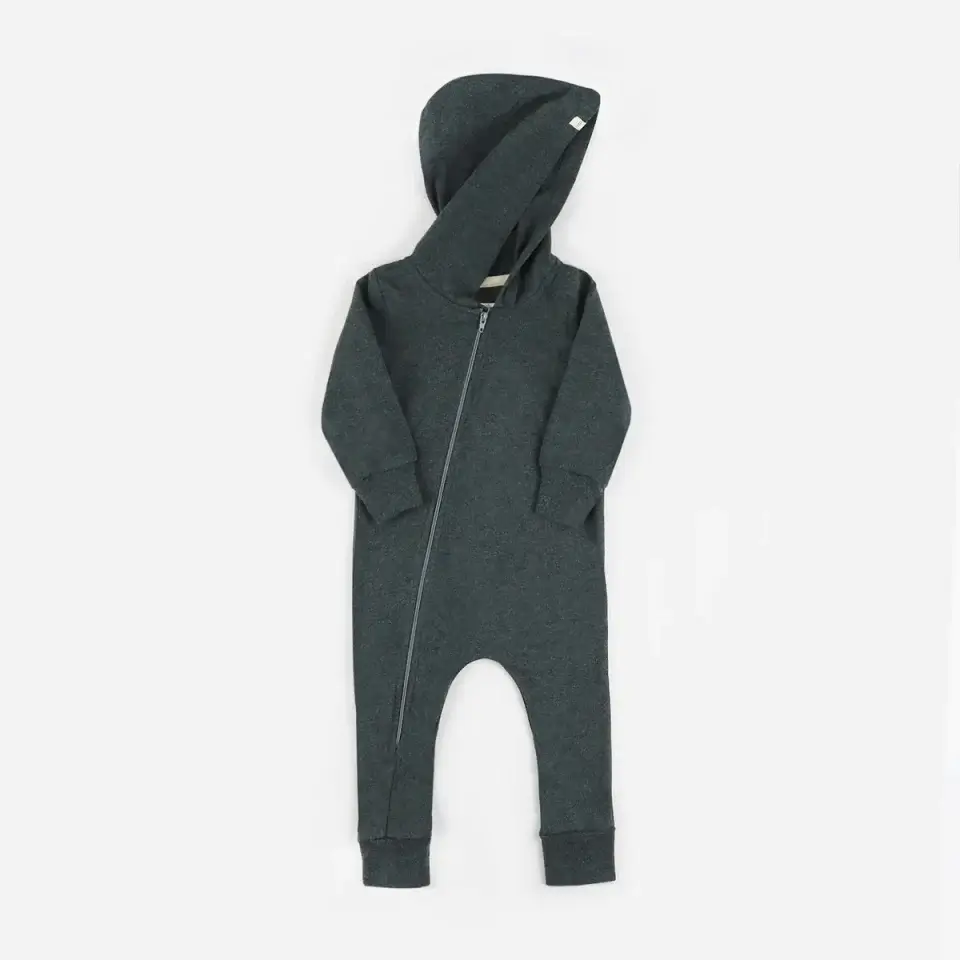 2. Rapt & Held 
I found out about this brand on Instagram and it has instantly become one of my favourite children's clothing brands. Their brimmed Caps are a must-have for sunny days. You can flip the brim up for a hipster look, or you can opt for their RTS Sou'wester for the perfect rainy day coverage. This is another small local business where the designer, Logan, handmakes each piece. She loves to create custom pieces as well, so she offers fabric selections on her website for customers to select the mix used in the final design. You can also have a little matching moment, as she makes a similar style for adults.
Must Haves!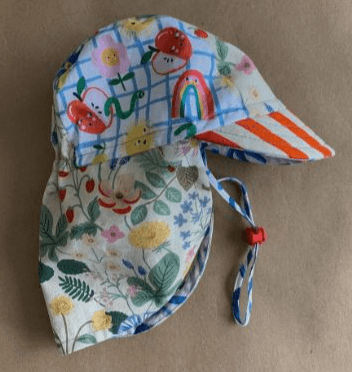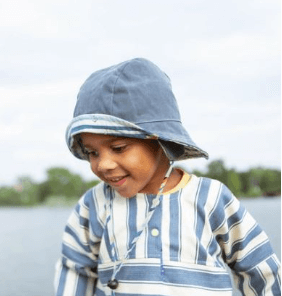 3. SmitnBebe  
Smitnbebe is a brand that I am sure you have seen popping up on all the top influencer's pages. We all have seen sweatsuits top the trend lists over the last two years, and they have listened and created the coolest colourful kids' daisy tracksuit set. It comes in a variety of colours, so you can pick your kids' favourite! The fit is a little oversized for that perfect Spring Instagram photo moment. They also have a matching collection for a Mommy & Me look. It's a great gift idea for this upcoming Mother's Day.
Must-have: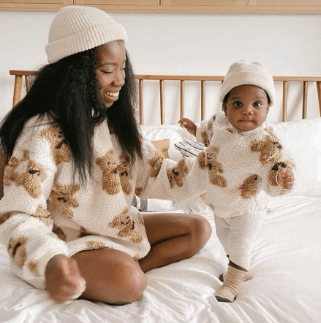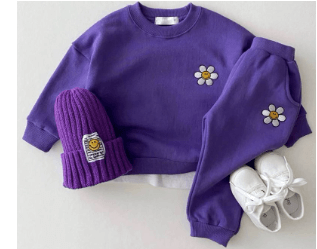 I love the aesthetics of this father-founded brand. Now that spring is here and we are putting our winter boots away, everyone is looking for the perfect kid's sneaker and I've found it! The S&S A-team sneakers are available in bold red, black, white, or bright blue. I love the cool sporty style. They are sure to be the talk of every playground in town. 
Must Haves: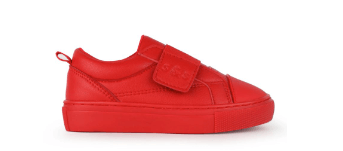 A new trend in shopping for kids' clothes this year is through subscription boxes! You sign up and get deliveries throughout the year. It definitely takes the work out of shopping and keeps your children's closets full of the best pieces each season. The best part is that it's a fun surprise for your little ones to open when they arrive! I love when companies have a charitable angle, and with their spring box, they have partnered with the Masha foundation to give 100% of the profits to help women and children in Ukraine get essential supplies.
Must-haves: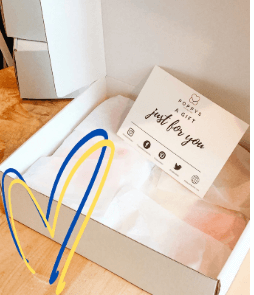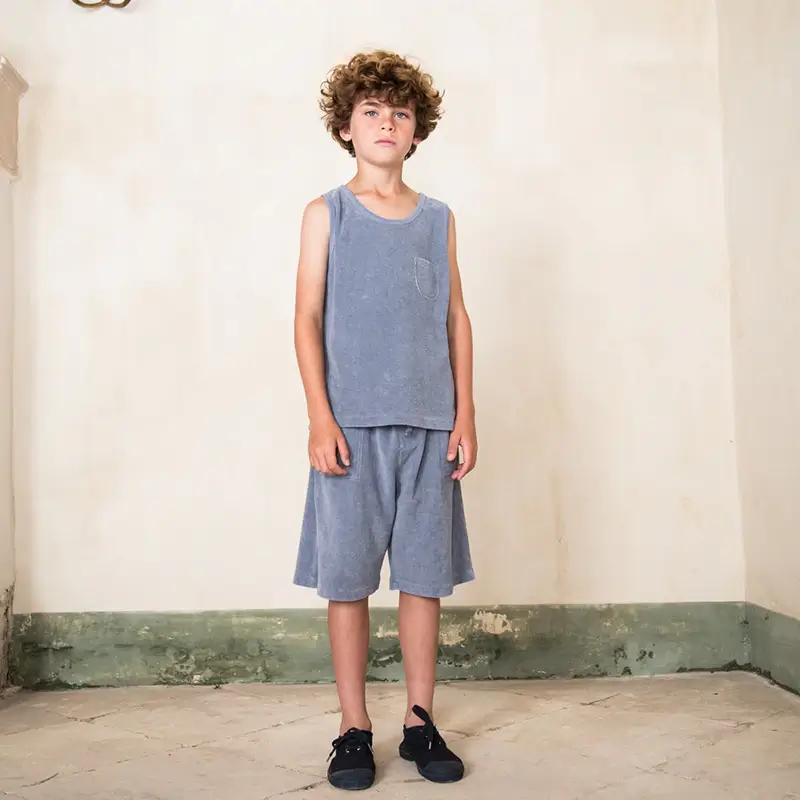 6. Tkees
Tkees was founded in 2009 by a husband and wife duo. They represent timelessness, with the quality and design of their products, inclusivity with the range of colours, and functionality. Tkees launched a kids' line with a wide range of super cool sweat sets and sandals/flip flops for your little ones. I love their products and they are a great brand! I also love the idea of matching with your little one if you want to!
Must Haves:
Trendy Sweat Set & Fun Flip Flops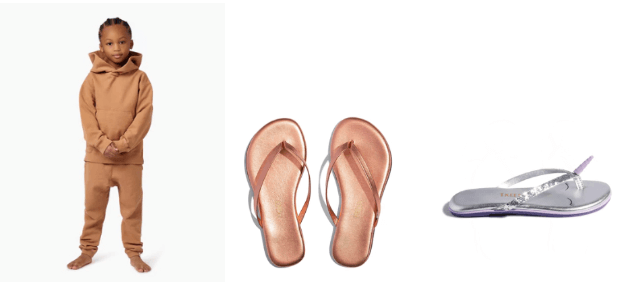 7. Fairechild
It's that time of year and Fairechild is a super unique Canadian brand with some awesome options for rain gear! Fairechild is a very eco-friendly company, founded by a Mom who wanted to make a difference, Tabitha Osler. They have a take-back program which is perfect for children's clothing. Once your child grows out of the clothing, you can send it back and the company takes care of recycling it for you! They also have a great repair program and even a pre-loved collection for you to shop!
Must Haves: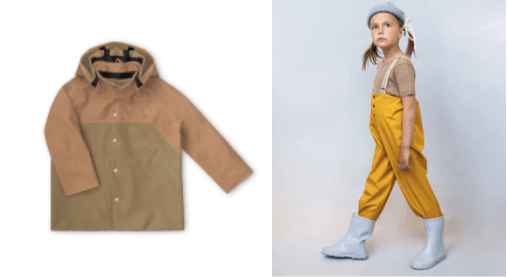 8. OLE Designs
I love the fun behind OLE designs. They offer super cute pieces and the sizes range from 6 months to 6 years — perfect for any age or even siblings if you're a parent of more than one! OLE has great designs all year round, yes even these fun swim shorts.  OLE Designs is a Canadian brand and they only use natural fabrics, like organic cotton — they believe the children and the planet come first! They also started a "HOPE" initiative where a portion of proceeds go to helping children in an orphanage in Ukraine.
Must Haves:
Lemon Swim Short                                                                        Firetruck Trousers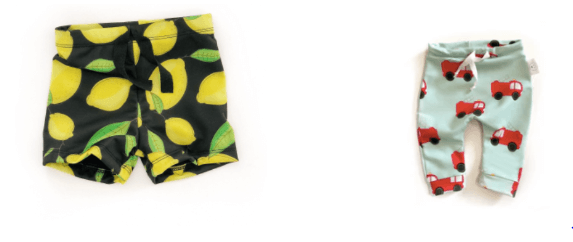 Written by: Fashion Stylist and Kidco partner, Alexis Honce
Posted on: Wednesday May 4th, 2022
Posted by: backend