Versatile Zippy Zucchini
The days are getting longer, the temperatures are rising and all of a sudden there are lots of new veggies to choose from. The best way to optimize the freshest most nutritious produce is to purchase local seasonal vegetables so make sure you pull over the next time you are driving by a roadside veggie stand. The most wonderful part about pulling over is you get to speak with the farmers about the size and taste of the current harvest. The local farmers will have a variety of delicious produce to choose from and lots of homemade goodies to add to your basket. Whether you choose to buy from the stand, or pick your own from the fields, it will be a day filled with fun!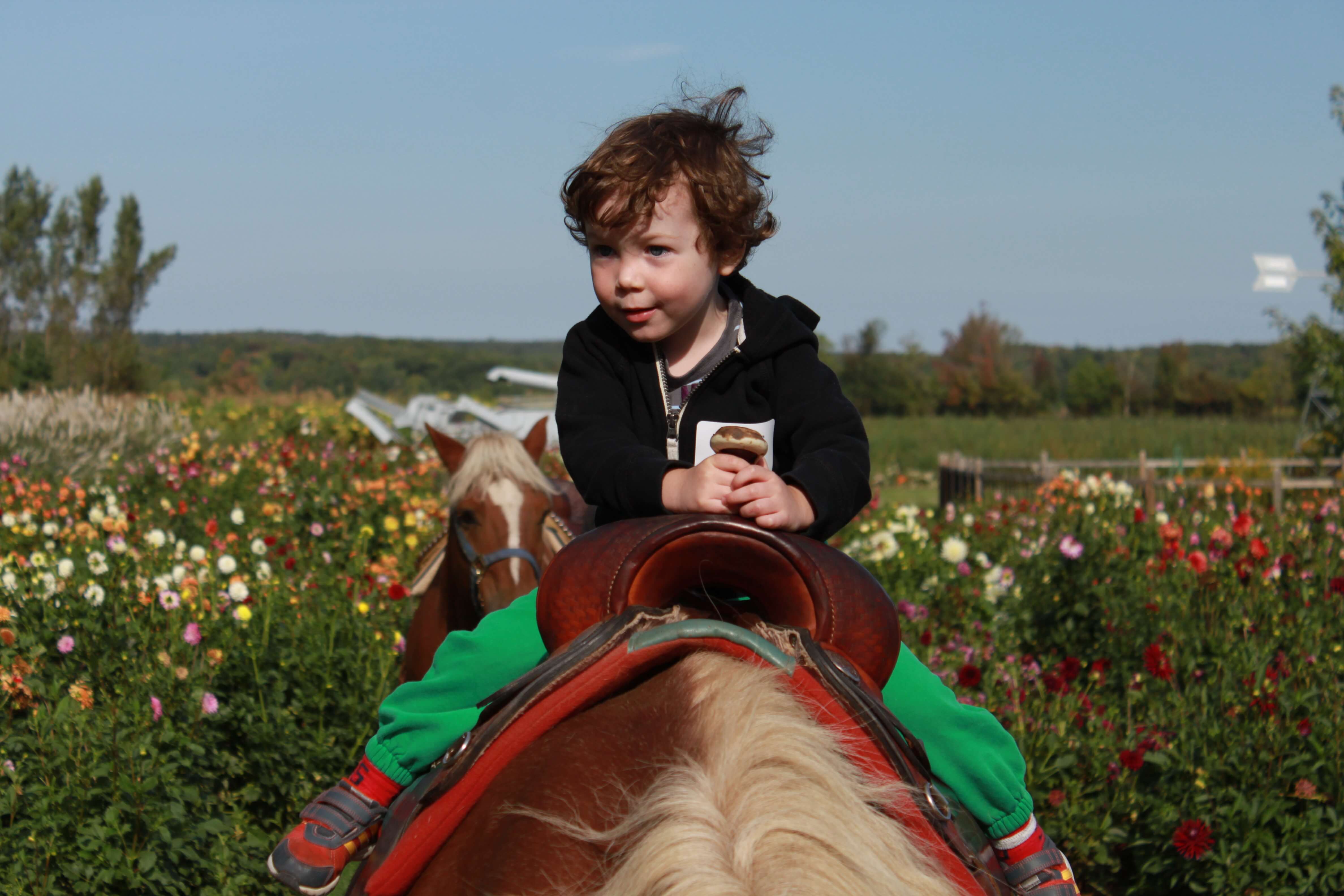 Make sure you book a family adventure to visit your local farmer for when your favorite seasonal crop matures and is ready to harvest. You can take the tractor ride out to the fields filling the baskets with fresh local produce reinforcing our curriculum in teaching your children where food comes from. My family loves growing our own zucchini in our veggie garden and we have a competition every year to see who can grow the largest zucchini. We have a long way to go given the world's largest zucchini is 69 1/2 inches long and weighs 65 lbs!! The proud gardener is Bernard Lavery of Plymouth Devon, in the U.K.
Italians first brought zucchini to North America in the 1920s and they have been a summer staple ever since. The yummiest zucchinis are the small to medium-sized ones packing the most flavour and the dark zucchini contain the most nutritional value. This veggie powerhouse is 95% water and is fat-free, cholesterol-free, low in sodium, rich in manganese and vitamin C and has more potassium than a banana!!
I always love when the zucchinis come in, we make it a family affair making sweet pickled zucchini, zucchini fritters, zucchini pancakes, zucchini flowers and my family's favorite Zippy Zucchini Loaf. This delicious loaf can be made ahead so if you are making more than one loaf they will freeze very well for later use. We serve this mouth-watering loaf at Kids & Company and your kiddies are positively zippy for it! Try this nutritious and seasonal treat below and send us photos of your family enjoying their zany zucchini snacks!
Kidco Kitchen Zippy Zucchini Loaf
*Makes 16 Portions
30-40 Minutes
What you need:
• ¾ Tsp Vanilla
• ¼ Cup Sugar
• ½ Tsp Baking Soda
• ¼ Cup Veggie Oil
• ¾ Cup Whole Wheat Flour
• 1 Egg
• ¼ Cup Brown Sugar
• ¾ Tsp Cinnamon
• ¾ Cup Pureed Zucchini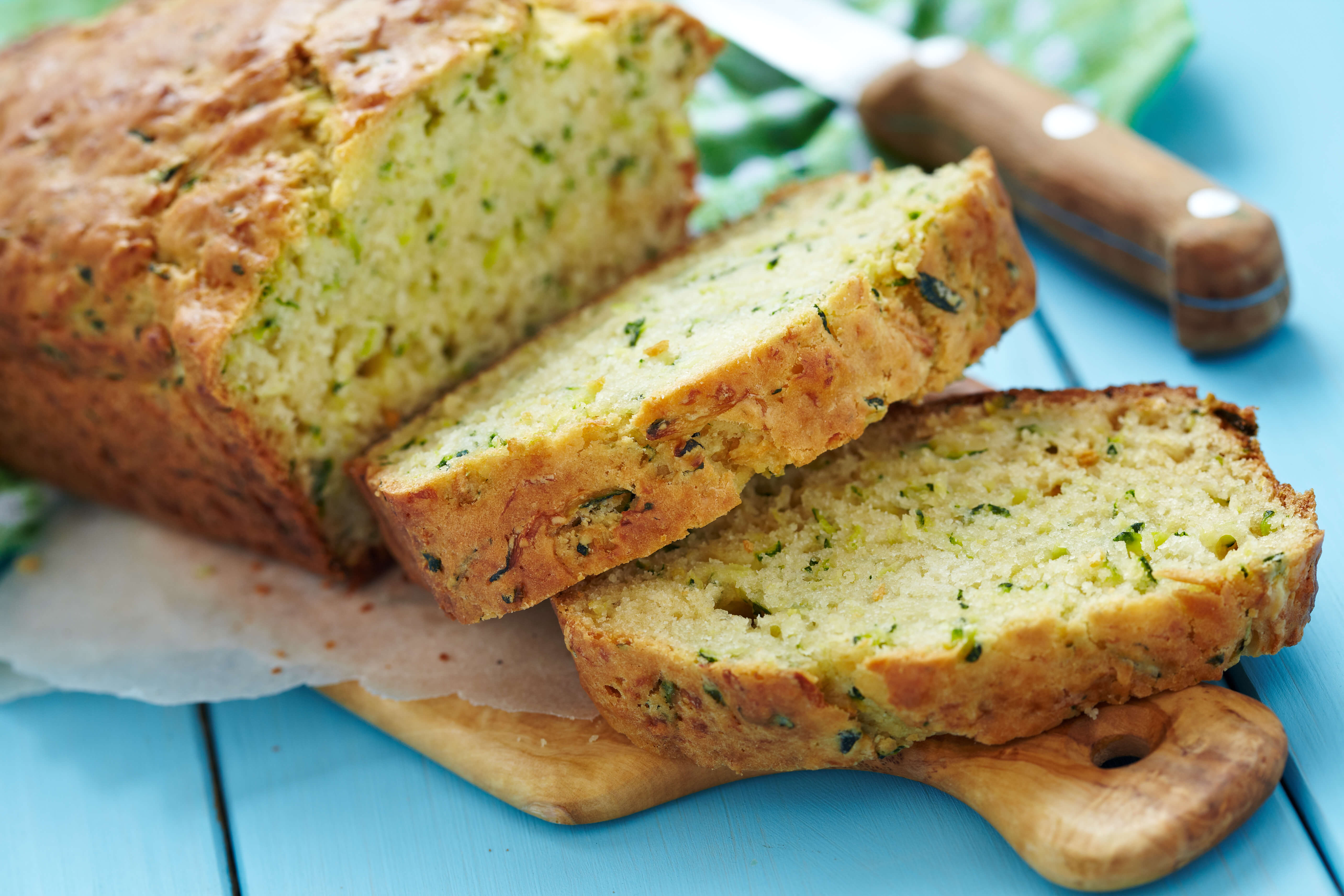 What to do:
1. Make sure to wash your hands before you begin.
2. Preheat oven to 350F.
3. Line bottom of baking pan with parchment paper.
4. In a large bowl, combine flour, baking soda and cinnamon. In a separate bowl, cream together oil, vanilla and sugar. Stir in egg and zucchini until well blended.
5. Stir zucchini mixture into flour mixture. Pour batter into pan.
6. Bake for 30 minutes, until a toothpick inserted into the centre of the loaf comes out clean.
7. Let cool in pan for 10 minutes then turn out onto a wire rack.
From my kitchen to yours, enjoy!!
Don't forget to follow us on Twitter @kidcochildcare and on Instagram @cheflisaruscica!
Cheers,
Chef Lisa Ruscica
Chief Food Ambassador
Posted on: Wednesday July 18th, 2018
Posted by: Lisa Ruscica