Victoria Day Veggies
It's almost here! The long-awaited, unofficial kick-off to summer. What better way to kick off the summer than a fun family activity. This weekend is often filled with annual BBQ's or a trip to the lake, but I have another idea for you.
Alright, here it is — start your own veggie garden! Why not take your family with you to your local gardening centre (Home Depot works, too), choose together what you'd like to grow — and get planting?  If you don't have a yard, you can start with a patio container garden or even an indoor herb garden.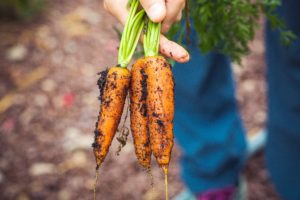 The best part about planting your own vegetables is that it can be an enjoyable activity for the whole family. What better way to get your children interested in vegetables than having them tend to the family garden with you? Gardens are a great place for children to cultivate an impactful learning experience. One suggestion to peak a child's interest is to reserve a planter or area of the garden that is specifically theirs. Having their own plant or section to care for is a wonderful way to teach responsibility, caretaking, and an appreciation for the environment. (Bonus: It's less work than getting them a puppy!)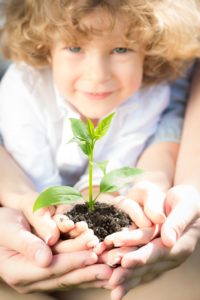 If you need more convincing, here are some of the top benefits of growing your own vegetables.
Stress Relief: Gardening is a natural way to relieve stress as vitamin D from being outdoors can improve your mood.
Eating Local: You may have heard about the importance of eating local… Well, you can't get any more local than your own backyard!
Convenience: You'll save yourself a trip to the grocery store when you have tonight's produce in your backyard.
Economical: Your grocery costs will be cut down — everyone loves saving money!
Educational: Your little ones will learn about where food comes from and the importance of nutrition.
Delicious & Nutritious: You'll get the most flavour and nutrition out of your vegetables when you pick them ripe.
Bonding Experience: Tending to your family garden is a wonderful bonding experience for the whole family.
If you don't know where to start — I've got you! Here are some quick tips to get your garden going.
Talk to someone at your local gardening centre about what plants grow best in your region.

If you're new to gardening, start with "easy" plants. Kale, leeks, tomatoes, onions and radishes are relatively simple to grow.

Have a plan and stick to it. Look into how big some of your plants will grow — overcrowding is a real and frustrating thing.

Water carefully and consistently. Research how much water each plant in your garden needs!
Happy long weekend! Don't forget to follow us on Twitter @kidcochildcare and on Instagram @cheflisaruscica!
Cheers,
Chef Lisa Ruscica
Chief Food Ambassador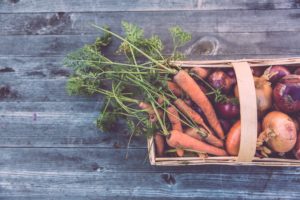 Posted on: Thursday May 16th, 2019
Posted by: Lisa Ruscica