3 Halloween Activities That Engage All The Senses for Children 6 and Under
Halloween is just around the corner, and at Kids & Company, we're always looking for ways to make the holiday special for our children. This year, we're sharing a trio of activities that are not only safe and fun for children under 6 but also engage their senses in delightful ways. 
Even better, you can get all of these activities done with one large and one small (baking) pumpkin. So, parents, grab those aprons and let's dive into a sensory Halloween experience!
Pumpkin Carving & Shape Sorting: Touch & Sight
Materials Needed:
Sharp knife (straight or serrated)

Medium or large-sized pumpkin

Large spoon for scraping
Instructions:
Begin by cleaning and drying the surface of the pumpkin.

With a permanent marker, draw shapes on the pumpkin and involve your child by asking which shapes they'd like to see.

Parents only: Carefully carve out the shapes using the knife. Aim for clean, straight cuts so the shapes fit back into the pumpkin seamlessly.

Remove the shapes and clean off any excess pumpkin flesh or strings.

Engage your child's sense of touch by having them match the carved-out shapes to their corresponding spaces in the pumpkin.

Once children have matched all the shapes a few times, move onto the next activity.
Stamping: Sight & Touch
Materials Needed:
Paint

Apron

Newspaper or protective sheet

Paper

Markers (optional)
Instructions:
Remove the shapes from the pumpkin and turn them fleshy side up.

Paint the fleshy part of the pumpkin shapes with different colours of paint.

Encourage your child to stamp these shapes onto paper, creating their own unique piece of art.

For added creativity, use markers to transform the shapes into Halloween-themed designs, like turning a circle into a pumpkin or an oval into a black cat!
Baking: Taste & Smell
Our Kidco Kitchen, led by the talented Chef Lisa Ruscica, is sharing our top three pumpkin recipes for you and your children to enjoy. Here's what we love about these Halloween-themed recipes:
Nutritional Value: Pumpkins are a powerhouse of nutrients - rich in vitamins (especially vitamin A), minerals, and antioxidants. 

Affordability & Availability: Pumpkins, especially during the fall, are widely available and affordable. 

Engaging the Senses: The aromatic spices like cinnamon, nutmeg, and pumpkin not only enhance the flavour but also stimulate the olfactory senses. 

Tactile Experience: Preparing food is a hands-on activity that allows for children to explore different textures and temperatures, fostering sensory development.

Seasonal Celebration: The spiced pumpkin muffin/loaf is synonymous with autumn. Baking it becomes a celebration of the season, introducing children to the rhythms of nature and the joy of seasonal eating.

Teaching Moments: The process of baking can be educational. From math skills involved in measuring ingredients to science lessons about how ingredients interact (like baking soda and baking powder), there's a lot children can learn.

Family Bonding: Baking is a collaborative effort. Children can assist in simple tasks like measuring ingredients, stirring, or taste testing. These shared moments in the kitchen foster bonding, teamwork, and create lasting memories.
These recipes offer a blend of nutrition, sensory delight, family bonding, and education, making it the perfect finale to your Halloween-themed activities! 
Recipe #1: Pumpkin Smoothie Bowl
This pumpkin smoothie bowl offers a nutritious morning treat that is rich in vitamins and flavour. Plus, its visual appeal will captivate young palates, making it a delightful and wholesome alternative to traditional sugary Halloween snacks. 
View the recipe here. 
Recipe #2: The Spiced Pumpkin Muffin/Loaf 
Mix up this recipe with your favourite add-ins like pumpkin seeds,  in your favourite 
Our spiced pumpkin muffin is a versatile treat for busy families. Packed with nutrients and aromatic spices, it serves as a quick breakfast, snack, or dessert. Its lasting freshness and rich flavour provide a comforting, ready-to-eat option, simplifying meals during hectic week-long schedules. 
View the recipe here.
Plus, watch how simple and enjoyable this muffin recipe is on Instagram!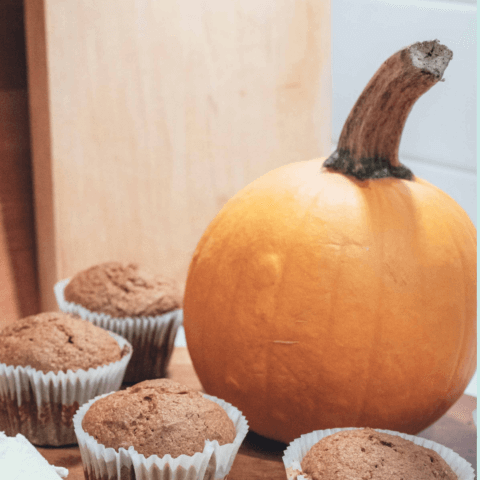 Recipe #3: Posh Pumpkin Cookies
This pumpkin cookie encapsulates the flavours of fall, blending the earthy sweetness of pumpkin with aromatic spices. Its warm, comforting taste paired with a soft texture makes it a delightful Fall treat! 
View the recipe here. 
Plus, watch how simple and enjoyable this cookie recipe is on Instagram!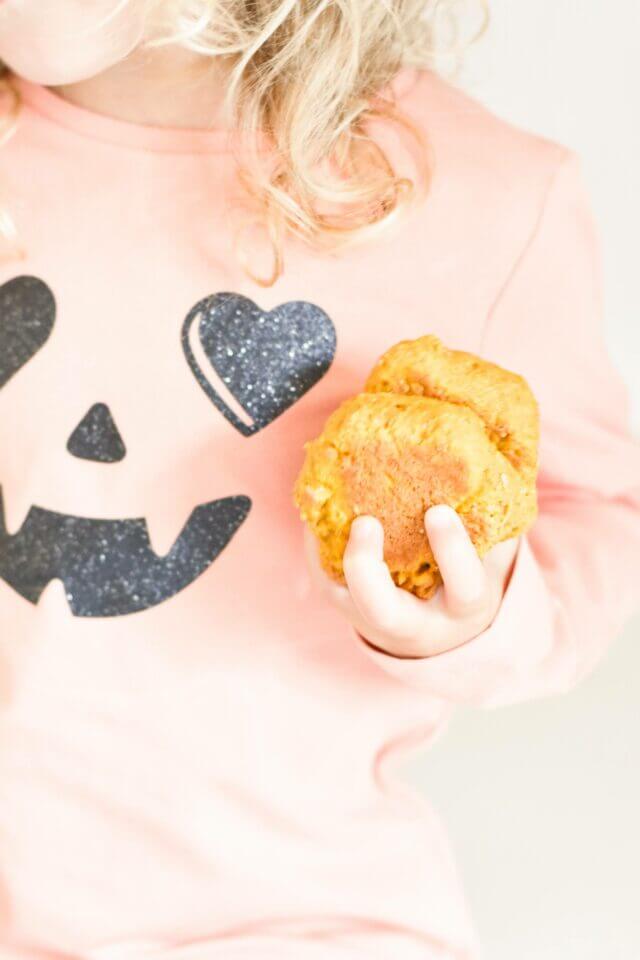 An Engaging Holiday Experience
Though it lacks the formality of other holidays, Halloween offers more than just tradition—it provides an opportunity for growth, learning, and bonding. These activities not only offer a fun Halloween experience but also stimulate their senses, enhancing their cognitive and sensory development. Through these sensory activities, children not only celebrate Halloween but also develop a deeper understanding and appreciation of their surroundings. 
We're proud to be a part of these memorable experiences, ensuring that every child's journey is filled with fun, discovery, and love. We hope these activities bring joy to your family and create cherished memories that last a lifetime. Happy crafting, baking, and celebrating! 🍁🎃🌟
*Our recipes are created by Chef Lisa Ruscica, Kids & Company's Chief Food Ambassador. Kids & Company is Canada's leading child care provider and, in her role, Chef Lisa is responsible for creating all Kidco Kitchen menu items—meals and snacks that feed roughly ten thousand children daily! She knows a thing or two about what children eat and, since Kidco Kitchen is founded on a fresh, from-scratch philosophy, we can make any of her child-approved recipes in our own kitchens.
Posted on: Thursday October 5th, 2023
Posted by: Kids & Company