The Power of Books to Help Foster Emotional and Mental Well-Being
Books can help play an important role in nurturing the emotional and mental resilience  of our children. This Mental Health Awareness Month, we are sharing three books that speak to these themes, impart valuable lessons, and encourage discussions on mental and emotional well-being. 
"I Am Love" by Susan Verde
This book explores the theme of the power of self-love and positive affirmations. At the heart of good mental health is self-compassion and empathy. "I Am Love" teaches children to embrace themselves with love, kindness, and acceptance. It helps them understand that they are deserving of love just as they are, and encourages children to express their feelings and practice mindfulness, promoting emotional intelligence, mental resilience and healthy social interactions.
"The Thankful Book" by Todd Parr
Gratitude is a powerful emotion that can enhance mental well-being. "The Thankful Book" encourages children to recognize and appreciate the many things that they can be thankful for in their lives. Focusing on the positive aspects of life can help children cope with challenging situations and foster resilience.
"Have You Filled a Bucket Today" by Carol McCloud
"Have You Filled a Bucket Today" introduces the concept of "bucket-filling" for acts of kindness. It teaches children that everyone carries their own invisible bucket and through acts of kindness, we fill it. This book teaches children that their actions affect not only their own emotional well-being, but also those of others. Focusing on positivity promotes emotional and mental well-being. 
These books were selected as they offer valuable life lessons that promote self-love, gratitude, empathy, and kindness—the foundational elements of good mental health. By exposing children to these principles early, we can help shape a future generation that is emotionally and mentally resilient.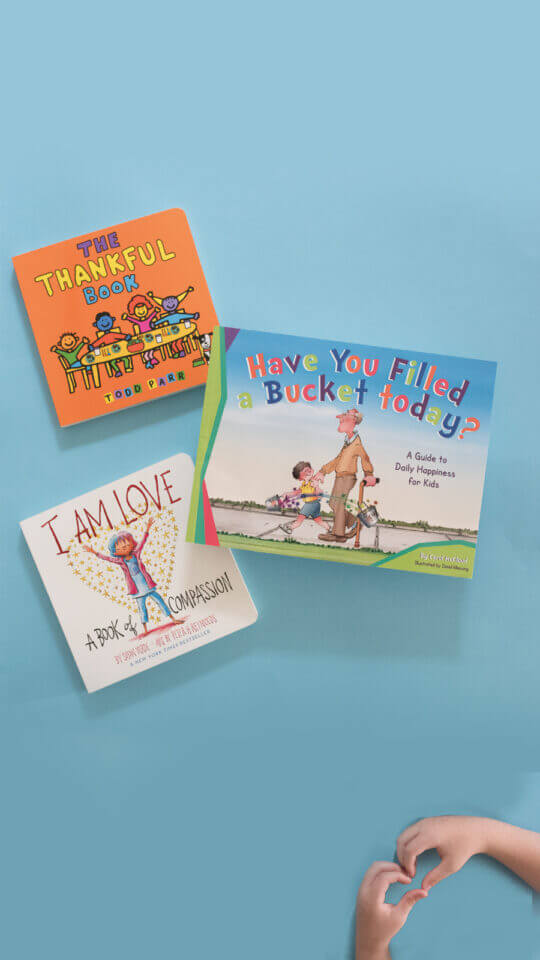 Posted on: Wednesday October 4th, 2023
Posted by: Kids & Company