August Long Weekend
Long weekends are a great opportunity to enjoy the outdoors with your family. The weather is at its best and full of sunshine in August.  As this Summer continues to be exceptionally hot, here are a few ways to stay cool during this long weekend!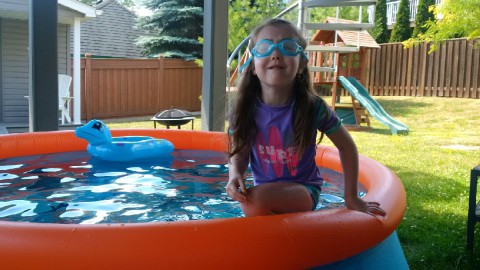 First and foremost, never let your kiddies leave the house without putting on sunscreen! Now more than ever, the sun's UV rays are becoming increasingly harmful. Even on cloudy days when it looks like there is no sunshine at all, your skin is still at risk for getting burned!
One activity that children of all ages can enjoy is swimming! City-run facilities like pools and splash pads are open during the August long weekend, so if you don't know anyone with a pool in their backyard, check with your local city-run pool facility to take your kids swimming to enjoy the most refreshing way of cooling off in the August heat.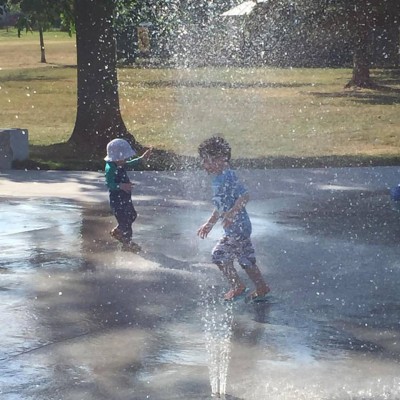 Drinking plenty of water is another important way to keep you and your children cool and hydrated during the warm weather. While we know how hard it can be to get your little ones to drink plenty of water, we've created the perfect recipe for a super hydrating fresh juice to keep you and your kids hydrated! All you need are 3 cucumbers, 2 apples, a handful of strawberries, and a few mint leaves. Place all ingredients in a juicer and before you know it, you have a delicious and hydrating juice that you and your kids will love!
Another delicious way to cool down in the summer is by making homemade Strawberry Yogurt Popsicles. These are so easy and you don't even need to buy expensive popsicle molds to make them, all you need are paper cups and wooden sticks! Simply combine 2 cups of chopped frozen strawberries, and 2 cups of your kiddie's favourite vanilla yogurt and mix well. Fill the cups with the mixture and cover with plastic wrap. Insert a wooden stick through the wrap or foil and freeze until firm. When they're ready to eat, gently tear away paper cup from frozen yogurt popsicle and enjoy!
From our kitchen to yours…… Enjoy!
Don't forget to follow us on Twitter @kidcochildcare and on Instagram @cheflisaruscica!
Cheers,
Chef Lisa Ruscica
Chief Food Ambassador
Posted on: Wednesday July 27th, 2016
Posted by: Lisa Ruscica